10 Steps to Support Business Change
The pace of change and the topic of organisational speed has been at the forefront of many business discussions, particularly as it pertains to transitioning to new operating models in response to the global pandemic.
With a lot of change this past year, business leaders might have been asking themselves if their company was built for speed or comfort!
I had the unique opportunity to sit down with the co-founder of LinkedIn, Allen Blue, and talk to him about the pace of change. These quotes are summarised from my personal notes taken in the meeting.
"Allen, looking back on the big cultural shift LinkedIn made in 2009, what lessons do you have for doing that without disrupting profit, and how long did that transformation take?" - Temre Green
"How to create value was the right question, but we blindly chased growth.... It was a real challenge and cultural change. Changing our mindset from user growth to user value meant that we needed to be extremely careful. The changes were made over 12 to 18 months to not disrupt the place. The lesson is that you can only move as fast as you can move people." - Allen Blue, LinkedIn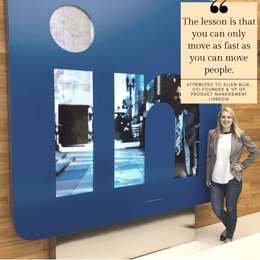 Allen's point that we can only move as fast as we can move people really resonated with me. Having spent my career leading change efforts on varying scales, that point has certainly been a consistent truth.
It is imperative to involve and support your people throughout any initiative that creates change to the way they work.
Effective change programs follow these 10 steps to support people during an internal business change:
Capture data about the people experiencing an issue and determine or frame a problem statement.
Involve the appropriate front-line staff at the idea-generating stage so they can co-create a solution with business leaders.
Understand how the pending changes may positively and/or adversely impact people as well as the business.
Weigh-up the pros and cons in a business case that includes an estimated return on investment for making the changes.
Review people's readiness and potential promotion or resistance to the changes.
Enable leaders with helpful tools to support their teams where there is low readiness.
Develop a strategy and plan for delivering the change, realising the intended benefits, and making it sustainable. (This may take varying forms based on the company's governance and/or methodology.)
Undertake a series of planned and agreed activities to adequately enable people to adopt the changes.
Prepare for and deliver hyper-care support when/after the change is implemented.
Track and measure the change program. Re-run the data to see how the solution made a difference for your people.
If you don't have the capability in-house to support your team with change management efforts, reach out to our team as we can help build internal change capability in your business.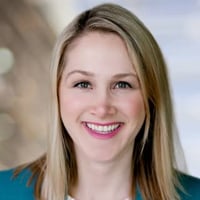 Head of Consulting Services, Australia & New Zealand. Temre has designed, planned and delivered business strategy and transformation programs that were driven by a range of factors, such as innovation, growth, compliance, regulations, restructures and economic downturns. As an Industrial-Organisational Psychologist, Temre has spent her career dedicated to organisational behaviour and the work environment. She is currently focused on the future of work and multiple areas of organisational development that support organisational growth and health.