10 Super Useful Time Management Models
Time management is a critical skill that plays a crucial role in personal and professional success. Effective time management can help individuals prioritise tasks, reduce stress, increase productivity, and hit objectives. However, managing time efficiently is often easier said than done, and many people struggle to find the right approach that works for them. Fortunately, there are numerous time management models available that individuals can adopt to manage their time more effectively. In this article, we will explore some popular time management models and discuss how they can be applied in daily life to improve productivity and overall well-being.
The 3 Aspects of Time Management
Before we get into the models themselves, it is important to consider the different aspects of time management. These include:
Planning

- This aspect of time management is about getting all the things we need to be done organised by considering what needs to be done, who needs to do it and when it will be done by.

Prioritising

- This aspect of time management is about deciding what comes first and why. It is also about shifting things around based on the current need of the individual or situation.

Executing

- This aspect of time management is about getting the work that has been planned and prioritised done. This is the "how" we will get it done aspect.
Consider your personal habits around time management. You will likely find you are stronger in one or two of these areas and perhaps need to work on the other(s). Perhaps you are great at all three of these aspects; was this always the case?
What we found interesting was that all of the models we looked at fit into one or two categories, but there was not one that really hit all three aspects well, with the exception possibly being Agile. This means that in order to manage time well, we need a collection of skills and frameworks.
As you consider the time management models below, think about your strengths and limitations in each of the 3 aspects of time management and experiment with the model(s) that focus on that aspect.
10 Time Management Models
There are several time management models that can help individuals and organisations manage their time effectively. Some of the best time management models include:
A time management model(s) can provide structure and guidance on how to manage time efficiently, prioritise tasks, and achieve goals. Additionally, time management models can be helpful for individuals who want to improve their productivity, reduce stress levels, and create a better work-life balance. By adopting a time management model that suits their needs and personal traits, individuals can develop a system that enables them to make the most of their time and achieve their desired outcomes.
Ultimately, the best time management model will depend on an individual's specific needs and preferences. It's important to experiment with different models and find the one that works best for you.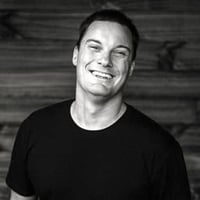 General Manager. Since the early 2000s, Trevor has worked with thousands of Talent Management professionals to develop and apply assessment-based talent management solutions for selecting, developing and managing people. Trevor is an active member of the TTI Success Insights (TTISI) Global Advisory Council, contributes to TTISI product development and is a regular presenter at TTISI-R3. He is honoured to have received multiple Blue Diamond Awards and, more recently, the Bill Brooks Impact Award recognising his contributions to the TTISI global network.