13 Questions About Hybrid Work, Answered
Do hybrid work arrangements matter to employees? According to recent surveys, the answer is a resounding "YES!" But it's important to quickly follow that "yes" with how the data shows a unique paradox.
Microsoft's 2021 Work Trend Index, a study of over 30,000 people in 31 countries, found that 73% of respondents desire remote work options. The data also exposed what Microsoft CEO, Satya Nadella, calls the "Hybrid Paradox": People want the flexibility to work from anywhere, but they simultaneously crave more in-person connection.
According to Microsoft, there is no one size fits all solution (see figure below). Different people have different styles and different needs. Some employees cite work-life balance, focus time and meetings as reasons to go into the office. Others see those as reasons to stay home.
Illustration by Valerio Pellegrini. Reference provided at the end of the article.
This leads to a lot of questions for both employees and employers about hybrid work arrangements and the new (perhaps unspoken) social contract that will form.
Tsedal Neeley, author of Remote Work Revolution: Succeeding from Anywhere, recently answered 12 of the most frequently asked questions about hybrid work in a September 2021 article of the Harvard Business Review. This was such a valuable piece that we wanted to share it with our readers.
These questions and answers have been summarised here with our additional questions and resources to support you. The free e-book is available for pre-order here.
---
1. What's the best way to approach hybrid work designs?
It's important to remember that any approach needs to be adaptable and flexible. Consider experimenting with plans that combine the preferences of your workforce and the core work that your organisation needs to do well. Steps include:
Survey employees anonymously about their preferences and intentions.
Develop operating principles for your hybrid policy.
Helpful resource: https://experience.dropbox.com/virtual-first-toolkit
2. How can we help people transition to a hybrid work environment?
Start with a formal launch to be intentional about the team's journey. The launch event should be approximately two hours to get everyone aligned in four areas:
Shared, clear goals that the team is pursuing.
Shared understanding about individual roles.
Shared understanding of available resources.
Helpful resource: Apply Organisational Development Practices
3. What are best practices for remote onboarding?
This takes deliberate planning and effort. Some best practices include:
Recognising this is not a single day, but rather a month long set of activities.
Assigning a virtual onboarding buddy, often a peer, who checks in regularly and can answer any questions, has proven to be very effective.
Requiring team members to block out time in their diary to virtually meet the newcomer.
Providing a list of key members of the organisation for the newcomer to meet beyond their immediate team, as a way to establish their internal network.
Adding the newcomer to all team invitations, especially group learning opportunities as they support relationship-development with existing members of the team.
Helpful resource: Reboarding in the Workplace (Free e-Book)
4. How can we be as inclusive as possible in hybrid work designs?
Leaders have to think creatively to enable onsite-essential employees to work remotely some days. Options include:
Pooling and rotating the work to reduce the number of people who have to be onsite simultaneously.
5. How do we measure the performance of remote or hybrid employees?
Managers have to measure performance based on outcomes, group cohesion and individual development. Suggested steps include:
Assess whether people are delivering results - in other words, achieving expected goals.
Ensure the team is operating as one cohesive unit because this is what creates a successful hybrid team.
Support individual growth as a function of being on the team.
6. How do we ensure that proximity bias doesn't affect career advancement?
Understanding and educating leaders about proximity bias is important in a hybrid setup. Leaders should:
Provide regular and adequate feedback to all team members.
Request 360-degree feedback to ensure that proximity bias is not eroding work relationships.
7. What will happen to our culture with so few people in the office?
Organisational culture is deeply embedded in how people behave. It's seen in the way people interact with one another. It's a set of shared norms for how the group operates. Culture has traditionally been created and seen in the office.
Alignment is the important first step. Culture is less about the physical space and set up of the company's hybrid environment and more about whether leaders operate with alignment when responding to challenges.
Alignment can be measured. We use a tool called the Alignment Index, where a leadership team can check their alignment against seven factors in 10 minutes.
Helpful resource: How Can We Improve Our Company Culture If No One Is In the Office
8. How can we foster trust among teammates who seldom see one another in person?
Consider starting with a mindset of having trust in one another, and work from there to collaborate and support one another. There are two types of trust that are effective in groups of people who don't share the same space routinely: cognitive swift trust and emotional trust.
Cognitive swift trust is the willingness of team members to depend on one another based on sufficient evidence of reliability and competence.
Emotional trust is grounded in the belief that coworkers and managers have care and concern for us.
9. How can we eliminate tech exhaustion?
This is important to address in operating guidelines for hybrid work. It speaks to a bigger topic of organisational culture around meetings. Here are some things to remember:
It is good to use both digital and non-digital tools for collaboration and communication.
It is healthy to block 'transition periods' between video meetings in your diary.
It is reasonable to have some meetings that occur over teleconferences so team members may not have to look at a screen for the duration of the call.
10. How do we match digital tools with work needs?
The answer depends on the relationships across the team and the type of work that needs to be undertaken. It is recommended to consider lean versus rich media:
Lean media, such as email, is more effective in situations that require the straightforward transmission of information.
Helpful resource: https://www.collaborationsuperpowers.com/. Look at remote resources and remote tools.
11. How should leaders rethink office spaces for in-person work?
The answer is a holistic approach that creates experiences to allow people to thrive at the intersection of people and technology. The key feature is fluidity. The hybrid world requires our offices to become a destination, not a default.
Less office cubicle and more café feel, with amenities like comfy furniture, natural light, good ventilation and outdoor patios.
Optimal conditions for video calls, such as state-of-the-art monitors, headsets, speakers and studio lighting, will also be key differentiators.
Helpful resource: https://www.steelcase.com/spaces/work-better/
12. How do we keep our data and systems safe when people are working from anywhere?
Hybrid leaders need to prioritise training employees in cybersecurity so that everyone knows how to spot and avoid attacks. Here are some action-oriented considerations:
Address the full range of access points from bad actors individually, from corporate laptops to personal smartphones.
Update policies to be clear to everyone and flexible enough to secure many different devices while maintaining a baseline for protection.
Update cybersecurity policies to provide visibility into user behaviour while at the same time balancing the impact on employee experience and privacy.
Review regularly who has access to data and for how long. This is what's called least privileged access, which sets clear boundaries for each employee's minimum access to data.
13. What might the future of hybrid work look like?
The future of hybrid work is evolving based on our unique business attributes and practices. These include:
The evolution of our organisational culture, the nature of the way we work and the work we undertake.
How we work with machines and use emerging technologies such as artificial intelligence, machine learning and robotic process automation.
Helpful resource: The Future of Work and a Practical Guide to Get There (Free e-Book)
References
Microsoft: WTI Pulse Report. To Thrive in Hybrid Work, Build a Culture of Trust and Flexibility. September 9, 2021
Tsedal Neeley. 12 Questions About Hybrid Work, Answered. Harvard Business Review. 28 September 2021.
Pre-Order the e-Book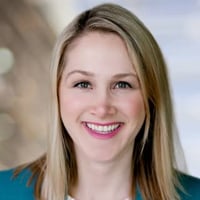 Head of Consulting Services, Australia & New Zealand. Temre has designed, planned and delivered business strategy and transformation programs that were driven by a range of factors, such as innovation, growth, compliance, regulations, restructures and economic downturns. As an Industrial-Organisational Psychologist, Temre has spent her career dedicated to organisational behaviour and the work environment. She is currently focused on the future of work and multiple areas of organisational development that support organisational growth and health.