15 Reasons to Attend the Science of Self™ Accreditation
We call this accreditation course the Science of Self™ because it comprehensively covers the three sciences of human performance. These sciences are based on the research related to DISC (behavioural science), 12 Driving Forces (motivation theory) and Emotional Quotient (emotional intelligence theory).
Why Three Sciences at Once?
Frankly, people are complex. Using one tool - as many people often do with DISC alone - is not enough to understand those complexities with the depth that helps them or their team. The Science of Self™ Accreditation will equip you with that depth of understanding and practical application through psychometric profiling.
By the way, if you're not familiar with the acronym DISC, it stands for Dominance, Influence, Steadiness and Compliance. It's a four-factor model that provides a universal language for styles of communication and behaviour.
This is an accelerated, two-day course (plus pre and post work) to become a certified provider of the DISC, 12 Driving Forces and Emotional Quotient psychometric profiles. Following accreditation, you gain access to six cutting-edge assessment tools and all the materials that you will need to facilitate a one-to-one coaching session or a complete workshop!
Are you looking to grow your professional toolkit to complement your current skills and offering? Here are 15 reasons to earn your accreditations with the Science of Self™.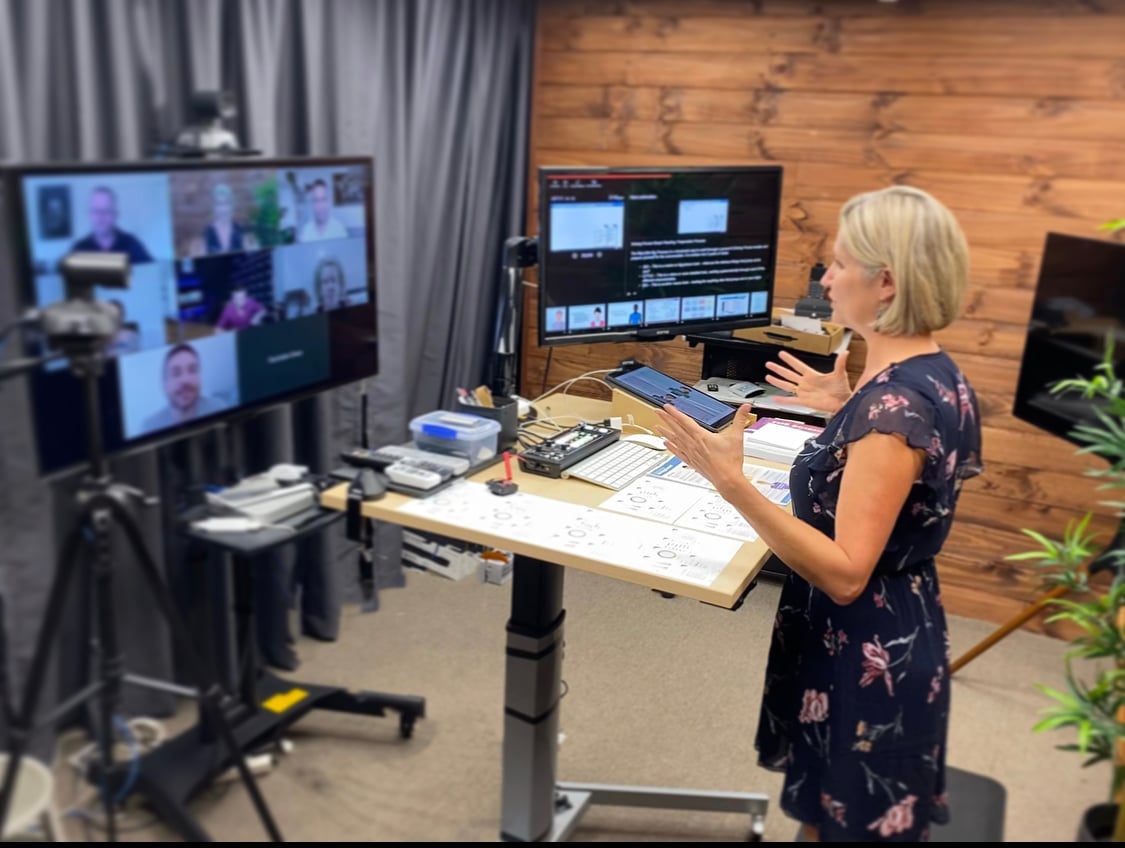 15 Reasons You Should Attend
1. Earn 3 Internationally Recognised Certifications
Upon completion, you will receive three digital certifications that can be added to your website, email signature and LinkedIn profile:
DISC Certification
12 Driving Forces Certification
Emotional Quotient Certification
2. Access to 6 Psychometric Assessments
Following the accreditation, you will gain access to three "single-science" psychometric assessments including the DISC, 12 Driving Forces and Emotional Quotient tools. Additionally, you will have access to two "double-science" psychometric assessments, known as Talent Insights and Behavioural Intelligence. Finally, you will have access to our powerful "multi-science" profile, TriMetrix EQ. Learn more about these assessments in our guide.
These assessments can be completed online via desktop or mobile.
3. Validity and Reliability Research Data
Our psychometric assessment supplier has a dedicated research team and lab, headed by a Neuroscientist and staffed with multiple PhDs in Mathematics and Psychology. The team constantly conducts research on the entire suite of assessments that we offer. The R&D investment is USD$500k - $1M every year. This data is made available as part of the accreditation.
We also incorporate the latest neuroscience and even EEG brain imaging technology in our research and development of our assessments. This enables us to provide more impactful assessments that get results.
4. An Account and Use of Our Online Delivery Service
We personalise the way we service you so that you have the support (or autonomy) that you want. We can take care of all administration aspects of your account including the distribution of the assessments. Alternatively, we can set up an account for you to manage everything in house.
5. Lifetime Access to our Award-Winning e-Learning Platform
The accreditation includes 8 hours of e-learning as part of the pre and post learning. Through the accreditation, you will have lifetime access to this material so that you can refresh on the content any time you like.
6. Your Personal 60+ Page TriMetrix EQ Profile and 1-Hour Debrief
While you're learning about the three sciences and their corresponding assessments in the course, you will also have your own personalised TriMetrix EQ profile to refer to and learn from. We also arrange for a one-to-one meeting with our Lead Consultant, who will take you through a 1-hour debrief of your profile.
If you would like to request a sample TriMetrix EQ profile, you can do so by completing this form.
7. A Hard Copy of the Science of Self™ Manual
This 350-page comprehensive manual is included in the materials that are mailed to you in advance of your accreditation course. The manual covers the theoretical knowledge and the practical application of the three sciences and assessments.
You will be able to refer to this manual on your bookshelf for years to come!
8. One Year FREE Access to Facilitators Heaven
Facilitators Heaven is a web-based application with professionally designed activities and facilitation resources that you can customise with our drag and drop workbook builder. Through this application, you will be able to access all the materials you need to successfully apply the assessments within your business. (See #9 for a list of inclusions.)
9. Access to Over 1,600 Supporting Documents
You don't need to reinvent the wheel in the training room. Via Facilitators Heaven, we provide you with:
Facilitation process documents
Complete DISC facilitator's notes
Complete Driving Forces facilitator's notes
Complete Emotional Quotient facilitator's notes
200+ DISC workbook/activity pages
200+ Driving Forces workbook/activity pages
200+ EQ workbook/activity pages
1000+ PowerPoint slides.
10. Ongoing and Unlimited Phone and Email Support
Our team is here for you and can offer free support after the accreditation. For example, if you have a coaching or training program coming up and would like some ideas and suggestions on how to apply the tools to your specific situation, we can provide guidance to ensure your session is a success!
11. Application Across the Entire Employee Lifecycle
These psychometric assessments are not limited to just a single activity or a single point-in-time, such as recruitment. They are designed to be used at every step of the employee lifecycle including: recruitment, induction, development, leadership progression, sales and customer service training, team building, change management and performance management to name a few.
12. Assess Individuals, Teams and/or Jobs
Our assessments are individual diagnostic tools, so naturally they provide insight into a person's behaviours, motivators, emotional intelligence and more. A great feature of these tools is that they can also be applied in a team setting with all styles plotted in one graph. This is a great way to get a big picture view of a small team through to an entire division.
We also use these assessments to benchmark a role and support the recruitment process.
13. For Professionals in People Management
Following accreditation, you will have data-driven profiles to help you make better decisions about how to select, develop and manage people more efficiently.
Because our tools can be broadly used across the employee lifecycle, we typically engage with members of the Human Resources, People & Culture, Talent Management or Learning & Development teams.
14. For Professional Services Providers
Following accreditation, you will be able to integrate six assessments into your service offering and strengthen the solutions you provide to your clients. They add immense value to your business. Here is a coaching example using our tools.
15. Best Value for Money
We have been a trusted assessment provider in Australia and New Zealand for over 40 years having accredited thousands of people. Should you choose to go ahead, you would need to complete the pre-learning online modules, select a two-day event to attend, and then complete the post-learning modules. The investment for the accreditation is $2,950 plus GST (normally $3,740 plus GST) per person and this includes everything listed above.
Want to become fully accredited in DISC, 12 Driving Forces and Emotional Quotient?
Ready to dive in and earn 3 internationally recognised accreditations? We have Science of Self™ courses booked each month with a maximum of 10 people in each. The low numbers keep it highly engaging and interactive, but they can fill up fast. We encourage you to follow the link in the button below to secure your place now.
We're proud to partner with TTI Success Insights on the Science of Self™ Accreditation. They represent the best value in the market and the best offering to grow your professional toolkit.
This article was originally posted in January 2011, but it has since been updated to reflect improvements in TTI Success Insights' accreditation offering. Feel free to call our office to discuss accreditation (02) 9360 5111.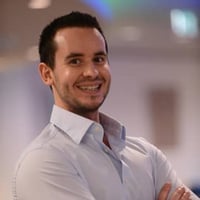 Client Services Manager, Writer & Researcher. Theo is one of the youngest professionals in the world to earn an accreditation in TTI Success Insight's suite of psychometric assessments. For more than a decade, he worked with hundreds of HR, L&D and OD professionals and consultants to improve engagement, performance and emotional intelligence of leaders and their teams. He authored the book "40 Must-Know Business Models for People Leaders."