30 Interesting Statistics on Emotional Intelligence
We have been conducting a series of internal projects to see what sort of statistics are available on a broad range of workplace topics including leadership, teams, culture, diversity, millennials, engagement, and recruitment. From a larger collection of over 200 statistics relevant to emotional intelligence, here are a few that caught our attention.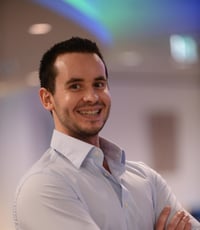 Client Services Manager, Writer & Researcher. Theo is one of the youngest professionals in the world to earn an accreditation in TTI Success Insight's suite of psychometric assessments. For more than a decade, he worked with hundreds of HR, L&D and OD professionals and consultants to improve engagement, performance and emotional intelligence of leaders and their teams. He authored the book "40 Must-Know Business Models for People Leaders."