4 Noteworthy Questions to Ask About Company Culture
As the world of work continues to evolve, it's important to focus on consciously creating a healthy workplace culture. This starts with being mindful of the day-to-day experiences of your team and extends across the entire employee lifecycle.
What are the company culture questions you need to ask? Here are four questions to get you started and on your journey to building your company culture, particularly when so much is changing about the way we work.
Why Does Company Culture Matter?
Company culture is important for employers and employees for a few reasons that are highlighted here.
For Employers
Company culture is not just for employees. Employers need to be aware of and responsive to the needs of their team members (and prospective candidates) to retain talent.
Company culture matters now more than ever as businesses are under pressure from changing conditions related to Covid-19 restrictions. A positive culture is the glue that binds teams together in tough times.
Moreover, a positive company culture can increase employee engagement by 30% and earnings growth by 28%. When employees know you're investing in them, personally and professionally, they give more to their roles.
For Employees
Company culture is particularly important for employees' mental health, physical health and mindset during this period of change. With many Australian states bound by Covid restrictions and some cities operating under lockdown rules, company culture cannot be overlooked.
A poor culture may negatively impact your sense of self, your work-life balance and your health.
Conversely, the right organisation that fits with your values and lifestyle will support and enable your personal and professional development. A positive company culture enables people to perform at their highest levels, which in turn creates an environment to operate to their fullest potential.
4 Questions to Ask to Assess Company Culture
Here are the four company culture questions you need to ask and answer.
1. What kind of team do you want to build?
Start by actively defining the culture that you want to create and promote. Then consider who is "missing" from your team and what contribution they would make to the company culture.
Culture is deeply ingrained in a business. It's important to be intentional about the type of team and culture that you want to create and instill across your leaders and team members.
2. Who's in the room making decisions?
How we make decisions is a critical part of culture and determines how we respond during times of change.
As everyday issues and challenges arise, we make decisions about how to handle them. How these situations are handled are a clear indication of your culture.
3. What does creating a positive workplace culture look like in practice?
It can be easy to let your discussions and planning for company culture remain theoretical and visionary; however, we can't let that get in the way of actually following through on the tangible changes that need to be made.
One way to get started defining your positive work environment is to work backward from your values. If your company values innovation and forward-thinking, break that down into relatable actions. It helps to turn values into actions that can be easily seen.
4. How will you gather data to make decisions about workplace culture?
The top reasons that we see customers want to gather data are to:
Get a baseline of a business prior to a transformation program.
Look for the root cause behind known business problems.
Audit their current practices.
Use the analysis to mature through business growing pains.
Understand individuals' and leaders' preferences, styles and alignment.
Data can often be the catalyst for creating real change in your business, and that's why we are proud to be able to offer individual and business diagnostic tools that provide helpful data. One of our latest TTI Success Insights tools is the Culture Suite, and it's being offered by Human Performance Technology by DTS.
By harnessing the power of assessments to gather information about your leaders, business and teams, you can get the insights you need to move forward in a positive and productive way. Creating a positive company culture with the help of employee assessments is a simple solution.
Create a Company Culture to Thrive In
Answering these questions and gathering data are valuable starting points for understanding company culture during times of change.
Then, taking real action and making an effective improvement stems from clarity of the problem(s). If you're interested in diagnosing your company culture across three critical areas - leadership alignment, organisational factors and people factors - the team at Human Performance Technology by DTS can support you.
Contact the team at hello@dtssydney.com for more information at no cost and with no obligation. The team would be happy to discuss the new offering and support your business.
Note: This article was originally published on the TTI Success Insights blog on 1 July 2021 by Jamie Faulkner. It has been updated for context within the Australian and New Zealand markets. It has been shared with permission.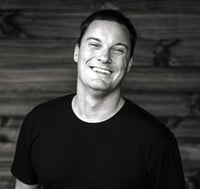 General Manager. Since the early 2000s, Trevor has worked with thousands of Talent Management professionals to develop and apply assessment-based talent management solutions for selecting, developing and managing people. Trevor is an active member of the TTI Success Insights (TTISI) Global Advisory Council, contributes to TTISI product development and is a regular presenter at TTISI-R3. He is honoured to have received multiple Blue Diamond Awards and, more recently, the Bill Brooks Impact Award recognising his contributions to the TTISI global network.