5 Eye-Opening Tips to Develop a Data-Savvy Business
The past decade has seen the "rise of the customer" with a shift of power from the company to the consumer. Empowered customers have driven greater choice and accelerated competition.
The subsequent focus on understanding the customer and end-to-end customer journey have given a great deal of power and relevance to big data. This data is used to better understand customers' behaviour, attitude, engagement and more.
Using consumer metrics to design and drive strategy has meant that data analytics is at the forefront of strategic business decision making. Even more important, these data-savvy businesses are outperforming competitors on performance, profitability, culture and value-add to customers.
The following are five eye-opening tips to consider when transitioning your business from data-illiterate to data-savvy.
1) Be clear on what you're trying to optimise or predict
With the volume of data growing, a pure data-mining approach could be endless. Clear direction on the desired business impact should shape your approach to data sourcing and model building. (The data model stores the data and supports your agreed rules for data descriptions, relationships, constraints and more.)
Identify the business opportunity and consider how the data can improve performance. Developing a simple hypothesis is a very practical approach and may expedite the process. Multiple hypotheses about the market, environment, solutions or customers will sit at the foundation of your strategic thinking; however, these will be fine-tuned when you develop the business strategy.
2) Use reliable sources of data and establish parameters to ask a lot of questions
Take time to think creatively about the best sources of data and ask the right questions. Data can be captured via your internal systems, website, mobile applications, surveys, social media, campaigns and other channels. Depending on your IT legacy, upgrading architecture and infrastructure may be required for collecting data from your internal systems. Incomplete or unreliable data will lead to confusion and false conclusions.
In the article Keep Up with Your Quants, the author lists relevant questions that you can ask about the data:
What was the source of the data?

How well does the sample data represent the population?

Does the data distribution include outliers? How did they affect the results?

What assumptions are behind your analysis? Might certain conditions render your assumptions and your model invalid?

Why did you decide on that particular analytical approach? What alternatives did you consider?

How likely is it that the independent variables are actually causing the changes in the dependent variable? Might other analyses establish causality more clearly?
Given the data will shape and drive the business' direction, it's important to nurture an open and inquisitive culture.
3) Align the organisational culture to data analytics
Examine your current culture for decision making. Is there a clear playbook for realising business goals? Or is there a lack of alignment between the problem, the strategy and the response?
Developing a data-savvy business requires a thoughtful organisational transformation that covers [at least] these elements of the culture and operations:
Employee and company capabilities – Enhancing capabilities may mean changes across talent management, up-skilling or sourcing and procurement.

Processes and systems – New ways of working will be reflective of the use and appreciation for the data. These changes will sync data to day-to-day visible tasks.

Mindset and engagement – This change starts with the senior team to remove fear due to a lack of information. Executives report not using big data-models because they don't understand or trust the data. Engaging all levels of the business in applying data will bind teams with a common goal.
4) Operate an Agile organisational structure to respond to data points quickly
The effective use of data to achieve a competitive advantage is time-bound. Establishing the right organisational structure will support fast benefits realisation. That, in effect, supports the culture of data appreciation.
Adopting an Agile approach, a business could organise people by domain, customer need and function. Small, cross-functional units (or squads) can respond far more quickly than a hierarchical or siloed structure. The ability to make small adjustments or even dramatic pivots is what ultimately links the strategy to the execution. This also means that a good strategy will flex to learnings as they are gained by the team on the ground to improve execution.
5) Run a feedback loop internally for continuous improvement
The way your business uses data will mature with time. It can change organically over time, or the results can be tracked and measured to make more pointed adjustments. Creating a feedback loop means greater buy-in, dedicated focus and continuous improvements to data sets, models and their use.
In an Agile environment, this may be incorporated into a Sprint Retrospective. To benefit fully from the activity, the owner of the feedback loop process should:
Involve senior leaders early.

Focus on more than just data.

Discuss the results openly across the business.

Create opportunities for all employees to get involved.
When executing the strategy, the feedback loop should close any identified gaps or risks immediately. If not, gaps may spiral into business (or project) failures.
Well-run feedback loops also reinforce culture and strategy.
References
Barton, Dominic & Court, David. Making Advanced Analytics Work for You. Harvard Business Review. October 2012.
Bokman, Alec; Fiedler, Lars; Perrey, Jesko; Pickersgill, Andrew; Roth, Marcus; Hayes, Julie; Kraus, Matthias. Using customer analytics to boost corporate performance. McKinsey & Company. January 2014.
Carpenter, Gregory. Power shift: The rise of the consumer-focused enterprise in the digital age. Kellogg School of Management. 2013.
Davenport, Thomas H. Keep Up with Your Quants. Harvard Business Review. August 2013.
Frick, Walter. An Introduction to Data-Driven Decisions for Managers Who Don't Like Math. Harvard Business Review. May 2014.
Hagiu, Andrei & Wright, Julian. When Data Creates Competitive Advantage. Harvard Business Review. January 2020.
McAfee, Andrew & Brynjolfsson, Erik. Big Data: The Management Revolution. Harvard Business Review. October 2012.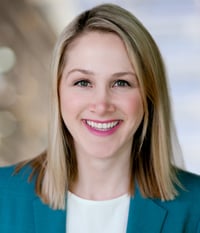 Head of Consulting Services, Australia & New Zealand. Temre has designed, planned and delivered business strategy and transformation programs that were driven by a range of factors, such as innovation, growth, compliance, regulations, restructures and economic downturns. As an Industrial-Organisational Psychologist, Temre has spent her career dedicated to organisational behaviour and the work environment. She is currently focused on the future of work and multiple areas of organisational development that support organisational growth and health.