6 Things You Can Do Now to Engage Your Hybrid Teams
Every leader can sharpen their skills when it comes to engaging a dispersed team in a hybrid workplace as it is now a more common operating model than the traditional in-person set up. A hybrid workplace is a flexible model that is designed to support a distributed workforce of both in-office and remote workers.
Two of the key pillars of a hybrid workplace are flexibility and support. So what can you do to be more effective when engaging your hybrid team? The following six actions are grounded in the values of flexibility and support; they will help leaders connect with, retain and bring out the best in their hybrid team.
1. Provide Clarity about How the Hybrid Environment Will Operate
Take the time needed to engage relevant stakeholders, define expectations, determine operational standards and share how work life might evolve.
Why this works: Uncertainty and a lack of clarity are weighing on the mental health of people at work. By providing transparency around operations and expectations, employees can free their minds to engage more in their work and contribution to the team. It's okay to share how things may evolve, and how company leaders will learn what works well with time.
2. Create New Hybrid Rituals for Team Connection
Rather than trying to recreate the catch-ups from "the good ol' days", come up with new rituals that suit the hybrid environment and engage both in-office and remote team members.
Why this works: It helps to let go of the past and farewell old practices, rather than continuously trying to bring them back to life and see them land poorly. This is particularly relevant for rituals that evolved around being in-person in a public venue, such as a restaurant or bar. With the health pandemic, that is no longer an inclusive event.
3. Introduce Asynchronous Work
Support individuals to maximise their productivity by working independently on their own tasks without all team members online simultaneously.
Why this works: This works for two reasons. First, many people are overwhelmed by their daily schedule of meetings. Furthermore, it is demotivating if there is little action taken as a result of these meetings. Second, it engages people to have personal freedom. In fact, that is why many people enjoy working from home, so being able to work independently and have time to think is highly engaging. (The key to asynchronous work is creating processes that allow employees to work autonomously with the trust they need to do so.)
4. Recognise the Six Motives for Why People Work
Look for the six motives for why people work in each of your team members because you may be able to help them dial down their indirect motives while dialling up their direct motives. The three indirect motives are: emotional pressure, economic pressure and inertia. The three direct motives are: play, purpose and potential.
Why this works: This is based on employee motivation research by Lindsay McGregor and Neel Doshi. Their research shows that the direct motives tend to increase engagement, while the indirect motives can hurt engagement. For example, if emotional pressure, economic pressure and inertia increase, there is potential to be distracted or care less about the quality of one's work.
5. Practice Self-Care and Role Model Healthy Practices
Develop boundaries that enable you to sustain healthy work and life practices while setting a positive example with a self-care routine (e.g. a set time to workout, space in your diary to reflect, time with family, etc). It is also important to demonstrate an openness to honesty, vulnerability and care for others in a professional work setting.
Why this works: This works because a healthy self-care routine can lead to more clarity and focus on work tasks. When a leader role models these healthy boundaries and practices, it positively cascades through the team. It must be said - even if you've heard it before - a leader's actions and behaviours will shape a team's actions and behaviours, as well as their engagement and performance.
6. Know Yourself and Your Team Members Better
Try an online survey that is unbiased, valid and reliable to get a snapshot view of yourself and your team. Our favourite is the TTI Success Insights Talent Insights tool because you can receive both an individual profile as well as a team profile!
Why this works: In a hybrid environment, we don't have the benefit of always seeing body language or picking up on communications cues that were more obvious with an in-person setting. It can be helpful to speed up the team's understanding of individual preferences to improve engagement and how they work together.
If you enjoyed this article, you may also appreciate How Can We Improve Our Company Culture When No One is in the Office, as well as our 2020 look at Practical Ways to Engage a Dispersed Team.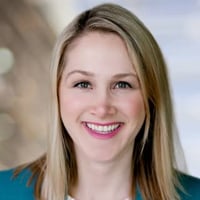 Head of Consulting Services, Australia & New Zealand. Temre has designed, planned and delivered business strategy and transformation programs that were driven by a range of factors, such as innovation, growth, compliance, regulations, restructures and economic downturns. As an Industrial-Organisational Psychologist, Temre has spent her career dedicated to organisational behaviour and the work environment. She is currently focused on the future of work and multiple areas of organisational development that support organisational growth and health.