Artificial Intelligence: Tips, Tricks & Words of Caution
This is the second post of the two-part series. In this post, we will explore some possible applications and tips to deploy AI in talent management. In the first post, we provided some basic information for talent management professionals around the concepts of AI.
Our Journey with AI
For the past 15 years, we have been writing in the talent management space, including this blog, as well as various manuals, books and training programs we have created. In an effort to introduce more variety, style and frankly, to help with the workload, we have been experimenting with different AI-based writing tools to see what they can do. Some of our favourites are jasper.ai, peppertype.ai (now peppercontent.io) and Chat GPT.

All of these tools are built on an AI technology called GPT (Generative Pre-trained Transformer). These GPTs can generate human-like text based on prompts from a user. The user "feeds" the tool a question or statement, and the GPT then creates an answer based on publicly available information.

In this post, we will focus on Chat GPT since it has a free version available (the others are paid services only).
What We Have Found
In our experimenting with these tools, we have found them to be great for:
Idea Generation - Chat GPT has been great for coming up with lists of ideas. For example, "What should I know about Change Management?" yields an excellent list of topics to explore.
Simplification - Chat GPT seems to be able to write in plain simple English, even with complex ideas. It has been a great tool to feed a paragraph and ask it to rewrite it.
Know Your Subject Matter - We have found Chat GPT to be a great support to writing, but it cannot stand alone. These tools rely on publicly available information and can sometimes get confused or taken down the wrong path.
Specific Topics/Facts - The more specific or niche a topic, we found the tool becomes less helpful. For example, we asked it to explain one of our assessment tools (for which we know there is publicly available information), and it was flat-out wrong in its description of how the questionnaire was designed.
Not Great for Facts/Quotes - As an extension to the above point, we had heard an example of Chat GPT quoting a study that, when challenged on, the tool responded with a retraction. We had a similar experience with the tool quoting an author as saying something in a book, yet we had the same book, and the quote did not exist.

Overall, Chat GPT was a massive help for idea generation and rewriting concepts, but its ability to provide facts that we could rely on was a little shaky.
Our Tips for Using Chat GPT
Given our experience with the tool and exploring some of its strengths and limitations, here are a few tips for using Chat GPT:
Conduct an Interview - Treat the tools like you would someone you are learning from. Ask it questions, then follow-up questions. Treat your interaction like a conversation.
Ask in Different Ways - In a similar vein to the above, ask specific questions and then ask them in different ways. For example, say we were looking to explain the difference between aggressive and assertive, we might ask the direct question, "What is the difference between aggressive and assertive?", then follow up with, "How can I tell someone is being aggressive verses assertive?", "What are other ways to describe aggressive behaviour?", "What are other ways to describe assertive behaviour?". You will find this multi-angle kind of inquiry yields more variation and ideas.
Be a Skeptic - Don't just have blind faith that the tool knows what it is talking about. For whatever reason, Chat GPT seems to come across as very confident; perhaps it is the style of writing or the chat style interface. But it is important to recognise this tool does not know the answers; it is formulating a response based on patterns and algorithms. For example, we asked it what 10 plus 2 was, it answered "12", we told it ", That's incorrect", and it apologised and gave the answer ", I apologize for my mistake. 10 plus 2 is equal to 12, not 22 as I previously stated. Thank you for bringing this to my attention". Nowhere in our previous line of questioning was there a 22.
Request Proof

- Just like your university professor did, you can ask the tool to provide sources. And you should! We use phrases like "Do you have empirical evidence", "Can you source that quote" or "Is that a real study".
Words of Caution
A few words of caution, while these tools are extremely helpful when used well, they also have an inherent risk:
Privacy - Don't give them personal, proprietary or confidential information.
Curate Don't Copy - Copyright/legal issues aside, don't just copy and paste the output. Know and understand what the tool has given you and what it means.
Verify - When it comes to facts, statistics, direct quotes etc., you want to verify them independently.
Implications - Consider the implications of using these technologies. For example, we all used to be able to back up a car without hitting anything without the aid of a reversing camera. Don't let these tools make you a lazy thinker by over-dependence.
Real World Talent Management Examples
To round out this post, here are some real-world examples of ways you might use Chat GPT as a Talent Manager. Let us know what you think!
Example 1: Writing Job Descriptions
We gave Chat GPT the prompt "Write a job description for a blog writer". This was the unedited output:

Job Title: Blog Writer

Company Overview:

[Company Name] is a dynamic and fast-growing [industry or niche] company, committed to providing valuable and engaging content to our dedicated readers. We are looking for a talented and creative Blog Writer to join our content team and help us take our blog to new heights.

Position Summary:

As a Blog Writer, you will be responsible for generating original, engaging, and informative content that resonates with our audience. Your exceptional writing skills, attention to detail, and passion for the [industry or niche] will enable you to create content that drives traffic, promotes user engagement, and positions [Company Name] as a thought leader in the industry.

Key Responsibilities:
Research and generate topic ideas relevant to the [industry or niche] that will resonate with our target audience and align with our content strategy.
Write high-quality blog articles that are engaging, informative, and optimized for search engines and our target audience.
Edit and proofread articles to ensure they are free of errors and meet our editorial standards.
Collaborate with the content team, marketing team, and subject matter experts to develop content that supports the overall content strategy and marketing goals.
Use analytics and user feedback to continuously improve the content and adjust the content strategy as needed.
Stay current on industry trends, news, and best practices to ensure content remains fresh and relevant.
Participate in brainstorming sessions and contribute creative ideas to support the growth of the blog and the company.

Qualifications:
Bachelor's degree in Journalism, Communications, English, Marketing, or a related field.
Proven experience as a blog writer or content creator in the [industry or niche] is preferred.
Exceptional writing, editing, and proofreading skills, with a strong grasp of grammar and syntax.
Knowledge of SEO best practices and experience in writing SEO-optimized content.
Proficiency in using content management systems (e.g., WordPress) and basic HTML.
Strong research skills and the ability to synthesize complex information into digestible content.
Excellent interpersonal skills and the ability to work effectively in a collaborative team environment.
Ability to manage multiple projects simultaneously and meet tight deadlines.
Self-motivated, proactive, and passionate about the [industry or niche].

To Apply:
Please submit your resume, a cover letter detailing your interest in the position and relevant experience, and at least two writing samples that showcase your ability to create engaging blog content. We look forward to reviewing your application and discovering how your talents can contribute to the success of [Company Name].
Example 2: Behavioural-Based Interview Questions
We then gave Chat GPT the instruction (in the same chat), "Give me some behavioural-based interview questions to screen for the key responsibilities". This was the unedited output:


Can you provide an example of a time when you had to research and generate topic ideas for a blog? What was your process, and how did you ensure the topics were relevant to your target audience?
Describe a situation where you had to write an engaging and informative blog article on a tight deadline. How did you manage your time, and what steps did you take to ensure the article was of high quality?
Tell us about a time when you had to edit and proofread a piece of content that had multiple errors. What was your approach to identifying and correcting the errors, and how did you ensure the content met editorial standards?
Share an experience where you collaborated with a team to develop content that supported a marketing campaign or initiative. What was your role in the collaboration, and how did you contribute to the project's success?
Describe a situation where you used analytics and user feedback to improve a piece of content. What specific changes did you make, and what was the result?
Tell us about a time when you had to stay current on industry trends and news to ensure your content remained fresh and relevant. How did you stay informed, and how did this knowledge impact your content creation?
Can you give an example of a time when you participated in a brainstorming session and contributed creative ideas? What was the outcome of the session, and how did your ideas influence the final decision?
Describe a situation where you had to manage multiple writing projects simultaneously. How did you prioritize your tasks and ensure that all deadlines were met?
Share an experience where you proactively sought out new information or resources to improve your content creation in a specific industry or niche. How did this effort impact your work and the success of your content?
References
Britannica n.d., Alan Turing and the beginning of AI, accessed 5 April 2023, https://www.britannica.com/technology/artificial-intelligence/Alan-Turing-and-the-beginning-of-AI

Burns E, Laskowski, N and Tucci, L 2023, artificial intelligence (AI), accessed 5 April 2023, <https://www.techtarget.com/searchenterpriseai/definition/AI-Artificial-Intelligence>

ChatGPT <https://openai.com/blog/chatgpt>

IBM n.d., What is artificial intelligence (AI)?, accessed 6 April 2023, https://www.ibm.com/topics/artificial-intelligence

Joshi, N 2019, 7 Types Of Artificial Intelligence, accessed 5 April 2023, https://www.forbes.com/sites/cognitiveworld/2019/06/19/7-types-of-artificial-intelligence/?sh=1756c29d233e

Monash University n.d., Using artificial intelligence, accessed 6 April 2023, https://www.monash.edu/learnhq/build-digital-capabilities/create-online/using-artificial-intelligence

Wikipedia 2023, John McCarthy (computer scientist), accessed 5 April 2023, <https://en.wikipedia.org/wiki/John_McCarthy_(computer_scientist>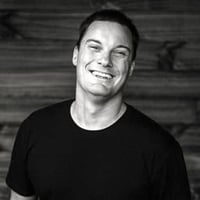 General Manager. Since the early 2000s, Trevor has worked with thousands of Talent Management professionals to develop and apply assessment-based talent management solutions for selecting, developing and managing people. Trevor is an active member of the TTI Success Insights (TTISI) Global Advisory Council, contributes to TTISI product development and is a regular presenter at TTISI-R3. He is honoured to have received multiple Blue Diamond Awards and, more recently, the Bill Brooks Impact Award recognising his contributions to the TTISI global network.