Balanced Scorecard
The Balanced Scorecard is a strategic management tool that provides a comprehensive framework for tracking and measuring an organisation's performance against both short-term operational and long-term strategic goals. Created by Drs. Robert Kaplan and David Norton in the early 1990s, this methodology focuses on a balanced set of performance indicators, which are often divided into four categories: Financial, Customer, Internal Processes, and Learning & Growth. These categories enable an organisation to look at its performance from multiple perspectives, thus providing a more 'balanced' view of its overall health and effectiveness.
Origin of the Balanced Scorecard
The Balanced Scorecard was created by Drs. Robert Kaplan and David Norton. They introduced the concept in the early 1990s, initially publishing their ideas in a Harvard Business Review article. The Balanced Scorecard has since become a widely-adopted framework for strategic management in various types of organisations.
We have explored the Balance Scorecard previously in the following posts: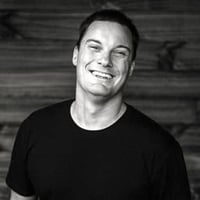 General Manager. Since the early 2000s, Trevor has worked with thousands of Talent Management professionals to develop and apply assessment-based talent management solutions for selecting, developing and managing people. Trevor is an active member of the TTI Success Insights (TTISI) Global Advisory Council, contributes to TTISI product development and is a regular presenter at TTISI-R3. He is honoured to have received multiple Blue Diamond Awards and, more recently, the Bill Brooks Impact Award recognising his contributions to the TTISI global network.