Critical Path Method (CPM)
The Critical Path Method (CPM) is a project management technique used for scheduling tasks and activities within a project. The method identifies the sequence of stages or tasks that directly affect the completion time of the project, known as the "critical path." By focusing on these critical tasks, project managers can allocate resources more efficiently and better manage project timelines. CPM allows for the identification of the shortest time possible to complete the project and helps in understanding where delays could potentially occur. The method involves a series of steps, such as identifying tasks, estimating the duration for each, and defining dependencies between tasks to develop a project schedule.
Origin of the Critical Path Method (CPM)
The Critical Path Method (CPM) was developed in the late 1950s by Morgan R. Walker of DuPont and James E. Kelley, Jr. of Remington Rand. The method was initially created to address scheduling challenges in complex projects, particularly in the field of construction and plant maintenance. CPM has since become a widely used tool in various industries for effective project management. It was one of the first methodologies to provide a structured, algorithmic approach to project scheduling and is considered a cornerstone in the field of project management.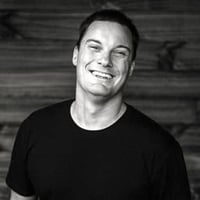 General Manager. Since the early 2000s, Trevor has worked with thousands of Talent Management professionals to develop and apply assessment-based talent management solutions for selecting, developing and managing people. Trevor is an active member of the TTI Success Insights (TTISI) Global Advisory Council, contributes to TTISI product development and is a regular presenter at TTISI-R3. He is honoured to have received multiple Blue Diamond Awards and, more recently, the Bill Brooks Impact Award recognising his contributions to the TTISI global network.