DELEGATE Model
DELEGATE stands for Define, Empower, Establish, Generate, Authorise, Track, and Evaluate. This model provides a systematic approach to delegation, emphasising the steps required for successful task handover, and is designed to help leaders delegate tasks in a way that ensures clarity, accountability, and successful outcomes.
The origins of this model are unclear, and it seems to have a number of variations. The model is often attributed to Richard L. Daft and Dorothy Marcic, who introduced it in their book "Understanding Management" (8th edition).
Here's a breakdown of each step in the DELEGATE model:
Define the Task - Clearly define the task you're delegating. Specify the task's objectives, scope, and desired outcomes. Make sure the team member(s) understands what needs to be achieved.
Evaluate Skills - Assess the abilities and competencies of your team members. Choose someone whose skill set aligns with the task at hand.
Let Them Know - Communicate the task to the selected team member(s). This could be a conversation or a formal assignment.
Establish the Parameters - Set clear boundaries and guidelines for the task. Communicate any constraints, deadlines, budget considerations, and any other relevant details. This step helps prevent misunderstandings and ensures alignment.
Generate Commitment - Engage in a conversation with the team member(s) to ensure they are committed to taking on the task. Discuss their interest, availability, and any concerns they might have. Generating commitment ensures that the team member(s) is invested in the task's success.
Authorise Action - Provide the necessary authority and resources for the team member(s) to begin working on the task. Give them the freedom to execute the task in the way they see fit within the established parameters.
Track Progress - Monitor the progress as they work on the task. Stay informed about how things are proceeding, offer support when needed, and ensure that the task is on track to meet the deadline.
Evaluate Results - Once the task is completed, evaluate the results against the predefined objectives and criteria. Assess whether the task was executed successfully and achieved the desired outcomes.
The DELEGATE model emphasises the importance of clear communication, empowerment, and accountability throughout the delegation process. By following each step in the model, leaders can delegate tasks more effectively, empower their team members, and achieve better outcomes. This model is beneficial for complex tasks that require careful planning and communication to ensure success.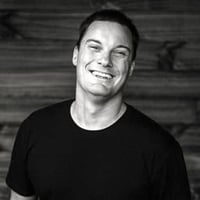 General Manager. Since the early 2000s, Trevor has worked with thousands of Talent Management professionals to develop and apply assessment-based talent management solutions for selecting, developing and managing people. Trevor is an active member of the TTI Success Insights (TTISI) Global Advisory Council, contributes to TTISI product development and is a regular presenter at TTISI-R3. He is honoured to have received multiple Blue Diamond Awards and, more recently, the Bill Brooks Impact Award recognising his contributions to the TTISI global network.