How Can We Improve Our Company Culture
Organisational culture is deeply embedded in how people behave. It's seen in the way people interact with one another. It's a set of shared norms for how the group operates. Culture is created and seen in the office.
Because culture is formed by everyday behaviours, it can be shaped by anyone (whether intentionally or not).
With the roots of company culture residing in observable behaviours in the office, how can we improve our company culture if no one is in the office?
Current Context
This question is particularly relevant at the moment for two reasons in Australia and many other parts of the world:
Many employees are working in dispersed teams (i.e. working remotely from home) as Covid restrictions have curbed access to and use of office space, or as hybrid models have been selected as the new way of operating for many businesses.
Employees are reporting that many aspects of how they work and behave are becoming unhealthy, which is unintentionally re-shaping company culture. There appears to be a misalignment from leaders in the form of differing expectations about how teams work together and how they operate.
This misalignment is detrimental to a physically dispersed workplace.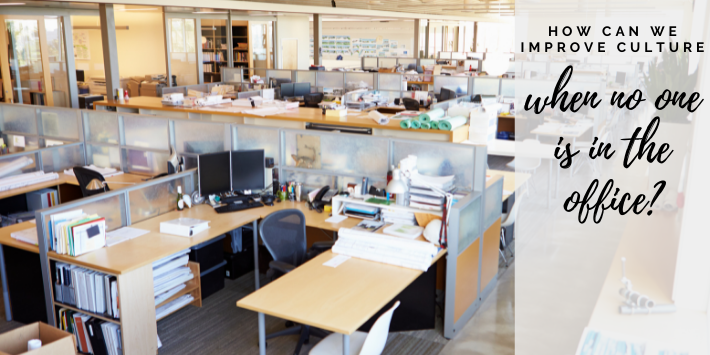 Harvard Business Review shared that, "research has shown that even when you create a culture that is strategically aligned and strong (that is, widely shared and intensely valued), it won't help you over the long run unless you also develop a culture that is adaptive in real time. In fact, a study found that organisations that were strategically aligned, strong, and had built in the capacity to adapt quickly to dynamic environments earned 15% more in annual revenue compared to those in the same industry that were less adaptable."
Clearly, alignment is an important first step towards improving company culture. Having alignment should not be mistaken for not having diversity of thought. Alignment is about the clarity of direction, and it answers the "how" questions.
Measuring Alignment in Company Culture
There are seven critical factors that we use to understand and measure the degree to which a leadership team is aligned. Each of these seven factors resides on a continuum, which has opposing approaches on each end.
We are now using a tool called the Alignment Index, where a leadership team can check their alignment against these seven factors in 10 minutes. The seven factors are listed below.
Function
The way in which a company performs activities, defines roles and operates in general.
Enterprise < - - - - - - - - - - - - - - > Entrepreneur
Top Line Growth
The pace of growth based on top-line revenue.
Stable < - - - - - - - - - - - - - - > Hyper
Bottom Line Focus
The intended beneficiary of bottom-line, or net income, results.
Exclusive < - - - - - - - - - - - - - - > Holistic
Framework
The level of flexibility within an organisation to support, control or change how work and activities get done.
Regulatory < - - - - - - - - - - - - - - > Challenge
Management
The flow and structure of direction, decisions and information.
Hierarchical < - - - - - - - - - - - - - - > Relational
Education and Training
The value placed on the process of acquiring knowledge or skills.
Formal < - - - - - - - - - - - - - - > Informal
Offerings
The methodology and mindset toward product and/or service development.
Conventional < - - - - - - - - - - - - - - > Innovative
Case Study: Alignment Improved Culture
Situation
We were engaged by a regional company that has been working through planned growth in all areas of their operations as well as some unplanned hyper growth in a couple of product areas. Their leaders were balancing that with their response to Covid-related restrictions and realising that the unexpected challenges of their business were causing conflict and misalignment for their senior leaders.
Action
We applied the Alignment Index.
The data showed that the leadership team was misaligned on four of the seven factors. The factor with the least alignment and lowest score was Offerings. This example highlights our work on Offerings.
Our efforts focused on:
The short-term and long-term goals across the various products, services and customer experiences.
The current reality around Covid restrictions, customer sentiments and expectations, as well as capital investment.
The unexplored areas of potential and what factors could support or detract from those opportunities.
The immediate actions and future actions that make up the way forward for the business.
Learning
The business has a reasonably clear "why" - their vision and purpose.
With unexpected changes, they needed to reconsider their "how" - in this case, it was how the business should approach its offering under the current conditions.
We unlocked a critical factor that helped the leaders make decisions about resource allocation, operational trade-offs and prioritisations. These are all aspects that make-up the shared norms for how the team operates, which is culture.
The engagement brought to the surface the important position the business would take in response to its offering: Would the leadership team operate and make decisions in a conventional way or in an innovative way?
The conventional approach focuses on what has been historically done or accepted. In this instance, that would mean that the business would focus on the elements of their offering that were proven and time tested. So, playing it safe while there was uncertainty.
The innovative approach focuses on a continuous stream of leading-edge products, services and experiences. In this instance, it would mean that the business would foster a safe space for risk taking while encouraging and rewarding original thinking.
Result
This leadership team agreed to progress in a more innovative way. They agreed to redefine their style as it pertains to their offering and to hold themselves accountable. Their everyday behaviours shifted as a result.
This means that even under the changes brought about by Covid restrictions, this business now has the knowledge and way forward to improve their culture by addressing the misalignment in their approach. By doing this, they are being intentional about the observable behaviours that they exhibit. This is positively shaping culture and the very DNA of their business.
How to Improve Company Culture
The answer to the question "how can we improve our company culture" lies in the fact that culture is seen and shaped by day to day interactions and decisions that are made. As it turns out, culture is less about the physical space and set up of the company's office and more about whether leaders operate with alignment when responding to challenges.
This is a new service that we're offering. If you would like to learn more and check your leadership team, please send an inquiry to hello@dtssydney.com.
References
David J. Friedman. Culture by Design, High Performing Culture LLC. 2018.
Jenny Chatman and Francesca Gino. Don't Let the Pandemic Sink Your Company Culture, Harvard Business Review. 17 August 2020.
You may also be interested in more noteworthy questions to ask about company culture during times of change.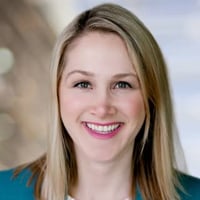 Head of Consulting Services, Australia & New Zealand. Temre has designed, planned and delivered business strategy and transformation programs that were driven by a range of factors, such as innovation, growth, compliance, regulations, restructures and economic downturns. As an Industrial-Organisational Psychologist, Temre has spent her career dedicated to organisational behaviour and the work environment. She is currently focused on the future of work and multiple areas of organisational development that support organisational growth and health.