How Teams Can Live, Lead and Leverage More Effectively
Leaders globally are grappling with how to lead with the sort of deep courage, conviction and care that is more positive than the pandemic is destructive.
Irrespective of whether businesses are working locally or virtually, leaders lament the loss of control over their operations and culture. While restrictions do their bit to prohibit and protect us, new fears or challenges loom large like distorted shadows in a haunted house. And quite frankly, this is no time for the faint-hearted.
The song lyrics may say, "what the world needs now is love", but right now, what the world needs is for strong leaders to take back control, and together with their people, work against the rising tide of insecurity and inertia.
In the busyness of everyday work, it's hard enough for leaders to find time to get through the day to day, much less reflect on culture, actions, beliefs, behaviours, perspectives, expertise, relationships and infrastructure. But when we fail to make time to get the basics right, it's no wonder the other stuff often falls over.
The first step is for leaders to make their people feel part of the solution, to really connect and collaborate with staff, colleagues, peers and associates in ways that will enable everyone to emerge stronger. And the most effective way to do that is to flip current fears into curiosity and make sure leaders don't carry the burden alone and make sure their people are included in decisions and problem solving.
First, Let's Start with
WHY

This is Critical
Leaders are overwhelmed

with unprecedented demands on their time, knowledge and capacity to lead their people in a virtual and real-time environment. Twelve months on from the global pandemic, it is evident that sustaining this pace and intensity is untenable and completely unrealistic – emotionally and physically. People are experiencing post-traumatic stress and extreme fatigue and cannot make decisions with the same level of confidence they had in the past. The cost – human and financial – is immeasurable.
Many

leaders are unaccustomed

to 'pressing the help' button, reluctant to disclose they don't have all the answers for their staff or business challenges. With so many things outside their control right now, some cannot grasp which direction to go, whom to speak to, and what the future will look like in a VUCA (volatile, uncertain, complex and ambiguous) world. We have to find new and positive ways to interact and support each other or lose good people and damage work cultures.

Leaders recognise

that they are not the only ones who have insight into some of the challenges they face. And, their teams have proven they can be highly productive, trusted and responsive working from anywhere. As a consequence, many leaders feel they are losing their identity as a leader. It's essential to reset the thinking and bring people together or risk morale going down the drain.
Now, Let's Look at
WHAT

Leaders Can Do
Let individuals know their support is welcome, and they are keen to give them a voice and opportunity to co-create ways of working and solutions.
Invite individuals to share their views, opinions and perspectives on adding value and impact to the business.
Document and distribute the outcomes with a timeline for action.
Now, Let the Games Begin with
HOW
Based on Ricky Nowak's book, Leadership in Three Words, and the successful Hargraves Question Canvas methodology, the Leadership Cards include specifically designed questions for individuals, teams and organisations. They can be used virtually or in the office and offer everything from a short activity to a longer deep dive conversation.
The Leadership @ Work Cards deliver a practical DIY solution that anyone in a leadership role can use – from team leaders and managers to executives and C-suite - from coaches, trainers and facilitators running group events. In other words, something where everyone can have fun with and get into great conversations!
We invite you to purchase a set of cards here for yourself and one for each of your team members to enjoy.
About the Author
Ricky Nowak is an executive coach, a high content leadership speaker and dynamic corporate trainer. Her signature theatrical style motivates and inspires audiences as she challenges them to think, act and do things differently where it matters most in their work and lives.
Since 1998 Ricky has worked with aspiring and successful leaders and organisations helping them create smart, innovative solutions to communication and leadership challenges. Ricky operates virtually and in real time across Australia, New Zealand, Europe and Asia.
Ricky would love to hear your comments and how the Leadership coaching cards are helping you connect with your people.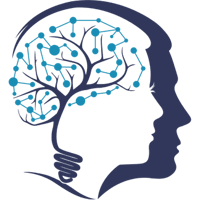 Occasionally we invite guest authors to share fresh content and ideas in our Knowledge Centre. Each post has a unique "About the Author" section so that you can learn more about each contributor.