How to Effectively Communicate Change (Part Two)
Welcome back to Part 2 of our blog series on Change Management and Transformation. In the first instalment, we delved into the fundamentals of change management, helping you understand its critical elements and key models. Today, we turn our attention to a cornerstone of successful change management: effective communication. Whether you're in HR, Organisational Development, or Talent Management, mastering the art of communicating change can be the difference between success and failure.
The Importance of Transparent Communication
Transparent communication is not just about telling people what is happening; it's about creating an open dialogue. This allows team members to voice their concerns, ask questions, and provide feedback, which fosters a culture of trust and reduces resistance to change. Remember, the aim is not just to inform but also to engage and enlist.
Crafting a Communication Strategy
A well-designed communication strategy can make all the difference. Here are steps to develop one:
Identify Your Audience

- Different groups will have distinct concerns. Tailor your messages accordingly.

Choose the Right Channels

- Whether it's email, intranet posts, or town hall meetings, select the most effective way to reach your audience and engage on multiple platforms.

Timing is Everything

- Schedule your communications to match the pace of change, and be consistent.

Designate Spokespeople

- Establish who will deliver various messages and ensure they are prepared and aligned.

Feedback Loops

- Create mechanisms for people to ask questions and share concerns.
Effective communication is an indispensable part of change management. It helps in building trust, reducing uncertainty, and facilitating smooth transitions. By crafting a robust communication strategy and actively engaging with your teams, you'll be well on your way to successfully managing change in your organisation.
We'd love to hear your experiences and questions on communicating change effectively. Feel free to join the conversation below or reach out to us directly. And don't forget to download our practical tools to aid you in your change management journey.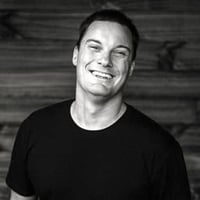 General Manager. Since the early 2000s, Trevor has worked with thousands of Talent Management professionals to develop and apply assessment-based talent management solutions for selecting, developing and managing people. Trevor is an active member of the TTI Success Insights (TTISI) Global Advisory Council, contributes to TTISI product development and is a regular presenter at TTISI-R3. He is honoured to have received multiple Blue Diamond Awards and, more recently, the Bill Brooks Impact Award recognising his contributions to the TTISI global network.