HR Priority: Building Critical Skills and Competencies
The Human Resource (HR) profession faced a number of challenges over the past two years since the onset of Covid-19. While many of those ups-and-downs were unexpected, new data is highlighting the trends, priorities and expected challenges of 2022. With this insight, HR (and related fields) can take action now.
The survey (referenced below) was completed by 572 HR leaders across major industries and 60 countries. HR leaders include Heads of Enterprise HR (39% were Chief Human Resource Officer or Head of HR) and Heads of a functional/regional/business HR subfunction.
Building critical skills and competencies topped the list of priorities in 2022.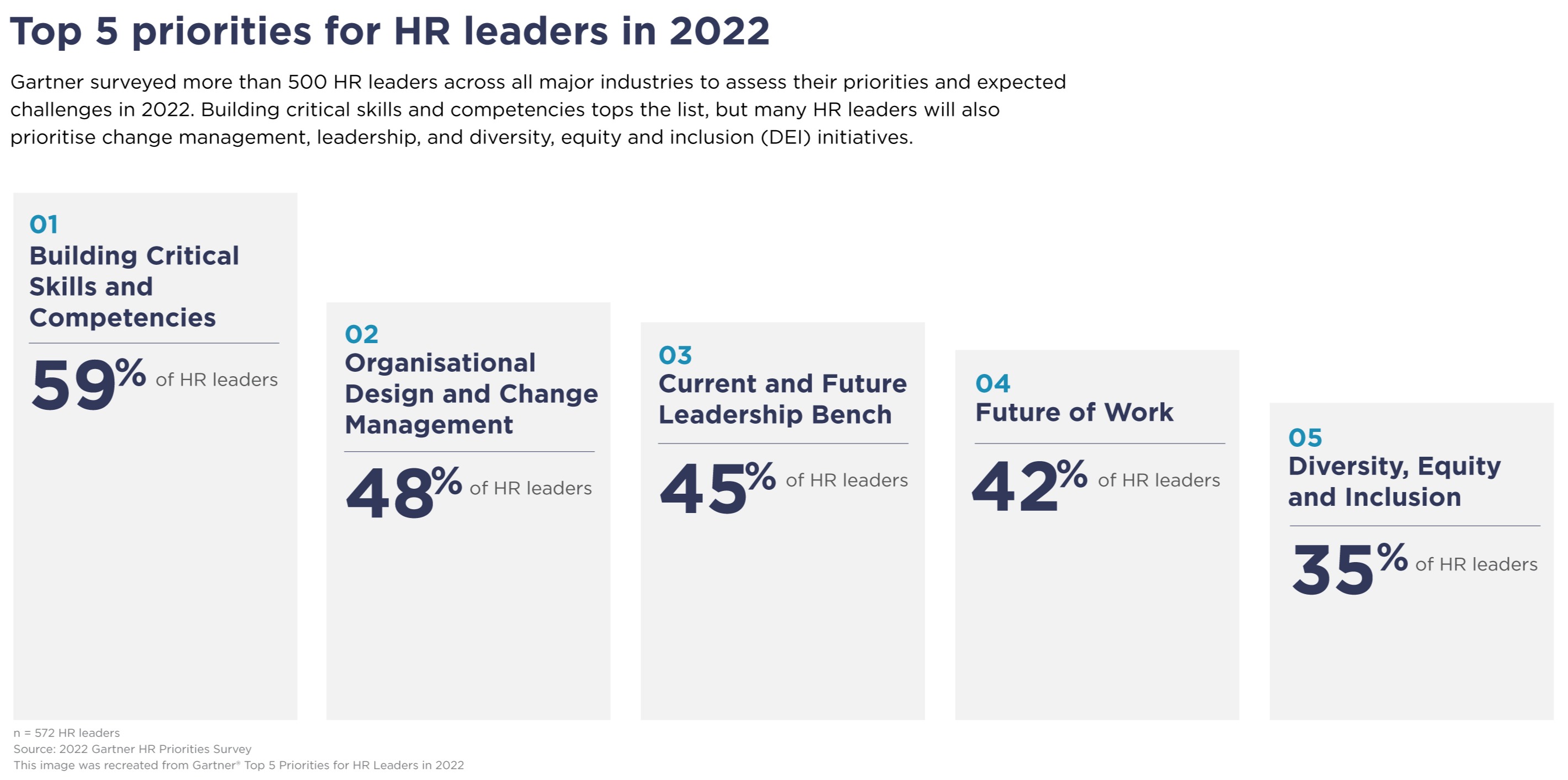 Globally, 59% of HR respondents are prioritising building skills and competencies. Geographically in the APAC region, this is a higher percentage at 73%. (See references at the end of the article.)
These numbers speak to the fact that HR professionals will be strongly focused on building the skills and competencies of their employees; however, it's also important to note that the field of HR also requires skill and competency building.
Top 10 Trends Impacting HR Roles and Skills
These trends were derived from insights from macroeconomic data and talent market analytics to understand how skills, job roles and trends are impacting the future of HR. One of the other key takeaways from this report was that the Covid-19 pandemic has increased the importance of employee experience, AI and HR tech solutions.
The Top 10 Skills Required in the Future for All Employees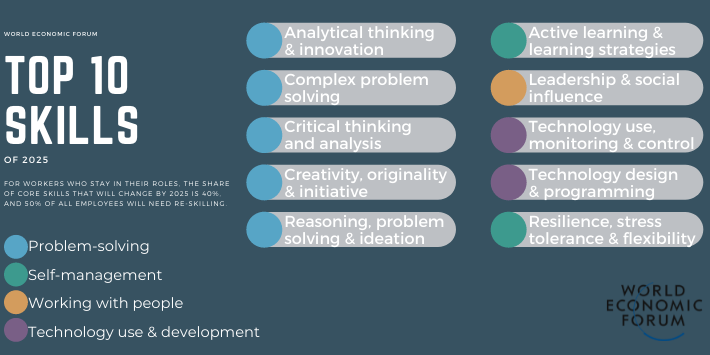 Unique to this past year, there are skills emerging in self-management such as active learning, resilience, stress tolerance and flexibility.
Simple Actions to Take
Take a baseline of your current workforce skills. Consider The DNA 25 profile to measure an individual's level of development in 25 business-related competencies or non-technical skills.
Prioritise the skills most relevant to your business. Consider mega trends, industry direction and the vision of the company to support prioritisation.
Work to a timeline that is aligned to the business' strategy. Consider the following timing guidelines from Coursera:

Two months for people and culture, content writing, sales and marketing skills.
Three months for product development and data and AI skills.
Five months for cloud computing and engineering skills.
If you would like to know more about measuring skills and building a talent management plan for the future, please reach out to us at hello@dtssydney.com. We would be happy to help you.
References
Gartner (2021). Top 5 Priorities for HR Leaders in 2022: Actionable and objective advice to tackle top HR challenges.
Gartner Webinars (2021). The Gartner 2022 Top Priorities and Key Strategies for HR Leaders (APAC).
myHRfuture & HRForecast (2021). The Top Ten Trends Impacting The Future of HR.
Kate Whiting (October 2020). These are the top 10 job skills of tomorrow – and how long it takes to learn them. World Economic Forum.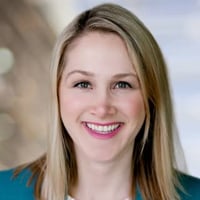 Head of Consulting Services, Australia & New Zealand. Temre has designed, planned and delivered business strategy and transformation programs that were driven by a range of factors, such as innovation, growth, compliance, regulations, restructures and economic downturns. As an Industrial-Organisational Psychologist, Temre has spent her career dedicated to organisational behaviour and the work environment. She is currently focused on the future of work and multiple areas of organisational development that support organisational growth and health.