HR Priority: Organisational Design & Change Management
The Human Resource (HR) profession led an enormous amount of change over the past two years since the onset of Covid-19. There have been major shifts in the ways of working, digital transformation, a transition to the future of work, and much more. The focus on managing change and transformation across a business is not letting up in 2022.
The survey (referenced below) was completed by 572 HR leaders across major industries and 60 countries. HR leaders include Heads of Enterprise HR (39% were Chief Human Resource Officer or Head of HR) and Heads of a functional/regional/business HR subfunction.
The second most important priority for HR leaders in 2022 is organisational design and change management.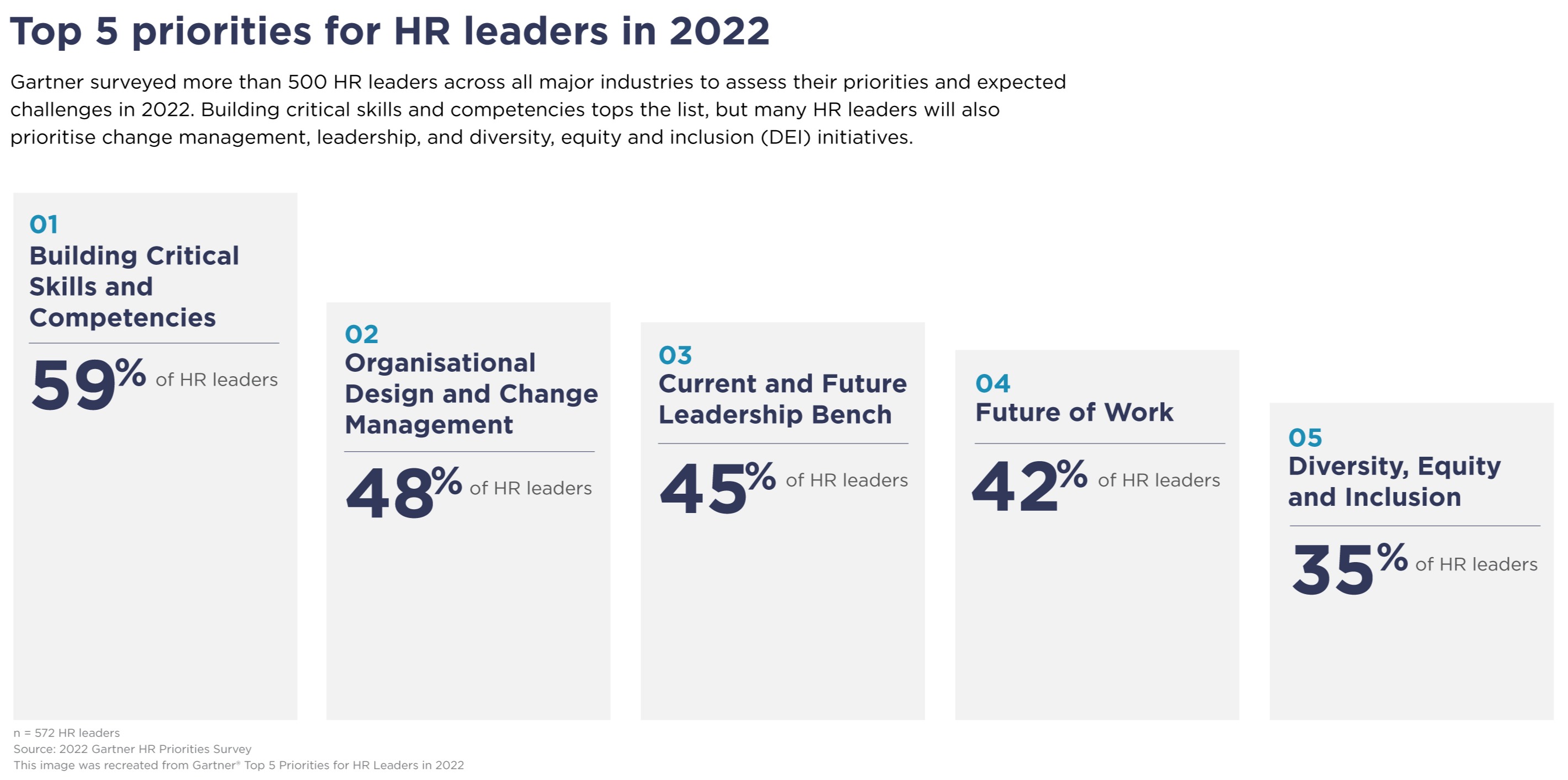 Globally, 48% of HR respondents are prioritising organisational design and change management. Geographically in the APAC region, this is a higher percentage at 57%. (See references at the end of the article.)
In fact, a further 65% of the HR respondents indicated that "executing business transformation" was a top change-related priority in 2022.
What's the Best Way to Lead Transformation
These 15 steps are strategic but reasonably simple considering the complexity of transformation. It's important to know that these steps (and change in general) are not strictly linear. These are steps in a cycle of change:
Use data as a catalyst for change. Address areas of your business where your data indicates there is a problem.
Identify the leaders and stakeholders in that area of the business. Use this opportunity to engage them and interview them about the data.
Understand the problem. Once the problem is understood, be clear on what aspects you want to change and optimise.
Hypothesise (or make a strategic guess) about how you might solve the problem. Test ideas and gather feedback.
Define the desired behaviours from people. Incorporate real experiences from users (i.e. employees or customers). Consider any past, relevant changes and lessons learned. Then, select a solution that is best aligned to the users (the people).
Identify constraints and potential areas of resistance based on the proposed solution. Develop a strategy and plan to respond to those concerns. Hot Tip: Be prepared to iterate frequently!
Develop a business case with a proposed investment for endorsement by stakeholders. Establish a team with the necessary roles to deliver the changes. Identify an active sponsor of the transformation.
Define and track success metrics: Consider (1) program milestones, (2) program go-live milestones, (3) adoption milestones and (4) benefits realisation milestones.
Demonstrate that the business values people. Foster a culture of trust and collaboration during the transformation. A business needs to focus on people as much as it did on selecting the solution.
Apply methods and processes to reduce risks. Examples include Agile, Scrum, Kanban, Waterfall, Critical Path Method, ADKAR and Project Management Body of Knowledge (PMBOK) to name a few.
Roll out the transformation activities. Adhere to a feedback loop in the project team to learn and adjust as the work progresses.
Embed change capability. Design and build a solution that can adapt to future changes and is sustainable in a volatile, uncertain, complex and ambiguous (VUCA) environment. Develop change capability across leaders.
Allow for integration across the business. A transformation does not happen in a silo. Plus, the anticipated return will not be fully realised without integration across business units.
Review the program metrics to determine how the transformation team and the new solution performed against the business case's estimates.
Look at the 'new' data coming in to confirm that the initial problem was solved. See what the data is telling you now, and commence the process again.
What Can I Do about Change Fatigue
Change fatigue isn't just a feeling of being tired from changes in a business.
Change fatigue includes apathy, frustration and burnout as a result of an increased volume of change, intensified effort to adopt change, as well as consistent disruption to the current plan.
There are ways to alleviate change fatigue. They take a lot of time, and in some cases, require a shift in the business culture:
Build and maintain trust across the business.
Develop and nurture a culture of team collaboration.
Manage both small and big changes well and appropriately across the business.
Support staff by building their non-technical skills in adaptability, active learning and stress tolerance.
If you would like to know more about leading transformation and managing change fatigue, please reach out to us at hello@dtssydney.com. We would be happy to help you.
References
Gartner (2021). Top 5 Priorities for HR Leaders in 2022: Actionable and objective advice to tackle top HR challenges.
Gartner Webinars (2021). The Gartner 2022 Top Priorities and Key Strategies for HR Leaders (APAC).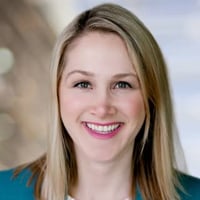 Head of Consulting Services, Australia & New Zealand. Temre has designed, planned and delivered business strategy and transformation programs that were driven by a range of factors, such as innovation, growth, compliance, regulations, restructures and economic downturns. As an Industrial-Organisational Psychologist, Temre has spent her career dedicated to organisational behaviour and the work environment. She is currently focused on the future of work and multiple areas of organisational development that support organisational growth and health.