In a Nutshell: 70:20:10 Learning Model
Similar to unravelling the backstory of many popular business models, there is no consensus on the origin of the 70:20:10 philosophy or any documented record of who first presented it in the ratio format that appears so widespread today.
One of the most common suggestions is that the model was based on the work of Morgan McCall, Robert Eichinger and Michael Lombardo while at the Center for Creative Leadership (CCL) in the 1980s.
McCall and his colleagues conducted research into effective managers. The researchers asked a group of successful senior executives to look back on their careers and reflect on where they felt the most meaningful development came from. Their findings were published in "Career Architect Development Planner" (1996), which stated: "Lessons learned by successful and effective managers are roughly:
70% from tough jobs;

20% from people (mostly the boss); and

10% from courses and reading."
Charles Jennings, the former head of learning for Thomson Reuters, where he introduced the model in 2002, has played a major role in helping to popularise it to the broader business community with his publication "70:20:10 Framework Explained" and the creation of the "70:20:10 Forum."
Overview
The 70:20:10 model is a general guideline reflecting the view that workplace learning generally occurs:
70%: On-the-job, direct experience, problem solving, challenging assignments.
20%: Informal, peers, supervisors, mentoring, feedback, social networks.
10%: Formal, classroom, study, coursework, reading, seminars, workshops, eLearning.
Despite appearing in the form of a ratio, the 70:20:10 model is more a general philosophy or attitude towards L&D activities than a precision formula. The philosophy stresses the need to extend learning beyond the classroom/courses paradigm and look more deeply at things like giving employees special assignments, stretch goals, exposure to other departments and roles, leading group discussions, creating FAQs, wikis, knowledge bases, and online portals for quick troubleshooting, as well as mentoring opportunities, forums to have discussions with other experts, and incorporating social learning tools into on-the-job workflow.
The ratio of informal to formal learning varies with context. For example, learning to ride a bicycle involves a higher proportion of informal learning then learning to fly a plane. Certain skills, such as learning grammar or algebra, require a slightly greater percentage of time involved in formal training and reading than other skills such as archery or graphic design, which are nearly impossible to perform well from either book study or instruction alone.
Charles Jennings refers to 70:20:10 as a guideline (not a recipe) that values a holistic solution to learning challenges, one which is highly contextual and will depend on the needs of each organisation. Some companies may find that a 50:30:20 or another variation of the ratio is better suited to their situation and need not get too caught up in the specific numbers.
Sources
70:20:10 Forum (70:20:10forum.com)

70:20:10 Framework Explained, Charles Jennings, 2013

Demystifying 70:20:10, White Paper, Deakin University, 2013

Career Architect Development Planner (1996), Michael Lombardo and Robert Eichinger

70-20-10 Model of Development, Bersin by Deloitte (Bersin.com/lexicon), 2014

50 Suggestions for Implementing 70-20-10, Jay Cross, 2013

Blended Learning for Leadership: The CCL Approach, Center for Creative Leadership, Ron Rabin, 2014

Princeton University Learning Philosophy (Princeton.edu/hr/learning/philosophy)

Background to the SES Leadership Programs - Program Design Context (Apsc.gov.au)

The 70:20:10 Model for Learning and Development (Trainingindustry.com)
This article offers an expanded description of the summary listed in our post 40 Must-Know HR, OD, L&D Models.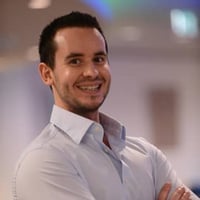 Client Services Manager, Writer & Researcher. Theo is one of the youngest professionals in the world to earn an accreditation in TTI Success Insight's suite of psychometric assessments. For more than a decade, he worked with hundreds of HR, L&D and OD professionals and consultants to improve engagement, performance and emotional intelligence of leaders and their teams. He authored the book "40 Must-Know Business Models for People Leaders."