In a Nutshell: Behavioural Interviewing (STAR Model)
Behavioural interviewing does not have any single known originator to whom the method belongs, but seems to have emerged as a popular and widespread approach all over the world around the mid-to-late 1990s. It has since become the "gold standard" interviewing practice for hiring managers and recruiters.
Overview:
Behavioural interviewing is a questioning technique used in job interviews by hiring managers, in which they ask the candidate to provide very specific examples of past behaviour in a previous role that would help to illustrate the use of a particular skill or skill set that is important for success in the new role. The approach operates on the premise that "the best predictor of future performance is past performance."
Examples of behavioural-based questions might sound like:
"Describe a situation in which..."

"Give me an example of a time when..."

"Tell me in detail about how you managed..."
Instead of asking hypothetical, general or vague questions to candidates, which is common in many job interviews, the interviewer instead asks, "How did you behave?" An example of a hypothetical question would be, "Are you willing to work hard?" whereas a behavioural-based question would be, "Give me an example of a specific time when you had to put forth extra time and effort to reach a deadline."
One of the most common models that candidates are advised to use in response to behavioural-based questions is STAR:
Situation:

What was the situation in brief? (e.g., year, company, role, project)
Task:

What were you attempting to achieve? (e.g., deadlines, costs, KPIs)
Action:

What actions did you take to achieve your goal or goals? (e.g., persuasion, initiative)
Result:

What were the actual outcomes as a result of your actions? (e.g., sales figures)
The STAR model is not the only version used. There are several others, but they generally all follow the same underlying approach:
SRO (Situation, Response, Outcome)

SAO (Situation, Action, Outcomes)

CAR (Circumstance, Action, Result)

SOARA (Situation, Objective, Action, Results, Aftermath)
For example, when answering interviewing questions some people advise candidates to spend roughly 20% of their answer on describing the situation/task; 60% for the actions taken, and 20% on the results achieved.
Interviewers that use a behavioural-based questioning approach are usually interested in targeting "core competencies" — specific skills that are most critical to performance. Core competencies will vary from job to job. These might include things like:
Analytical Problem Solving

Self-Management

Goal Orientation

Written Communication

Persuasion

Diplomacy

Leadership

Creativity/Innovation
For example, one of the core competencies for a salesperson might be "influence," and a core competency for a sales manager might be "coaching."
How a core competency is defined will depend on the organisation as there is no "universal" set of core competencies and definitions.
Sources:
Situation, Task, Action, Result – Wikipedia

Using the Star technique to shine at job interviews: a how-to guide, The Guardian, Michael Higgins, 2014

Using the STAR model to answer behavioural interview questions, The University of Melbourne, Careers & Employment

Behavioural Interviews, The University of Sydney, Careers Centre, 2006

Sample Interview Questions (Monash.edu.au/careers)

Behavioural Interviews, University of Western Sydney, 2009

Behavioural Based Interviewing Skills: Strategies for Success, Alan De Back, Career Management International

Use The STAR Technique to Ace Your Interviews, Melanie Pinola (Lifehacker.com)

How to prepare for behavioural-based job interviews (Psychometricinstitute.com.au)

Behavioural Interview Questions (Kellyservices.com.au)

Interview Tips (Hays.com.au)

Interview Questions Answered (Seek.com.au)

Types of Interviews (Graduatecareers.com.au)
This article offers an expanded description of the summary listed in our post 40 Must-Know HR, OD, L&D Models.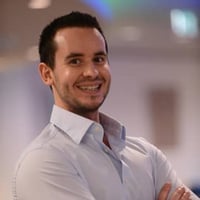 Client Services Manager, Writer & Researcher. Theo is one of the youngest professionals in the world to earn an accreditation in TTI Success Insight's suite of psychometric assessments. For more than a decade, he worked with hundreds of HR, L&D and OD professionals and consultants to improve engagement, performance and emotional intelligence of leaders and their teams. He authored the book "40 Must-Know Business Models for People Leaders."