In a Nutshell: Forming, Storming, Norming, Performing
The Forming-Storming-Norming-Performing model of group dynamics is based on the work of Bruce Wayne Tuckman, a professor of educational psychology who published the seminal article, "Developmental Sequence in Small Groups" in 1965.In Tuckman's early professional career, he worked with a small group of social psychologists at the Naval Medical Research Institute. The researchers were looking at the development of group dynamics for the US Navy, which was interested in the design of smaller crews. Tuckman at the time was working for Irwin Altman who had located as much information as possible on group development. This was subsequently given to Tuckman for review, as he recounts:
"The collection contained 50 articles, many of which were psychoanalytic studies of therapy or T-groups. The task of organising and integrating them was challenging. After separating out two realms of group functioning, namely, the interpersonal or group structure realm and the task activity realm, I began to look for a developmental sequence that would fit the findings of a majority of the studies. I hit on four stages going from (1) orientation / testing / dependence, to (2) conflict, to (3) group cohesion, to (4) functional role-relatedness. For these I coined the terms: 'forming,' 'storming,' 'norming,' and 'performing.' "
In Tuckman's research, he clearly distinguished between the social realm and the task realm in each of the four stages. We have included the terms he used for these two domains below, followed by a brief overview of the whole stage in the context of a business team.
Overview:
The Forming-Storming-Norming-Performing model is the most well known theory of team development. The model suggests that, when a team is formed, it will proceed along a predictable course of growth in accordance with four main stages.
Forming:
Social: "Testing-dependence"

Task: "Orientation"
This stage is characterised by uncertainty and ambiguity. This may be described as the orientation or "getting to know each other" stage in which team members begin testing relationship boundaries and become familiar with their role and tasks. The company processes and procedures are not yet fully clear and the team is highly dependent on the leader for setting standards and providing direction. Since the personality make-up and modus operandi of each team member are unknown, attempts will be made to understand what interpersonal behaviours are acceptable based on the reactions of others. Forming might also be described as the "honeymoon" period since politeness and civility is preferred to controversy as team members typically want to make a good first impression and avoid conflict.
Storming:
Social: "Conflict"

Task: "Emotionality"
This is a period of tension, instability, resistance and conflict. Individuals are forced to reconcile discrepancies between their personality and the values, opinions and behaviours of others, as well as between their natural work preferences and those demanded by the task. Conflict occurs when individuals attempt to alter, revise or adjust to their role — a process that inevitably involves a degree of emotional upheaval (dealt with either silently or through the group). Other characteristics of this stage include power struggles, organisational politics, debate over the best way to achieve goals, attempts to modify others' behaviour, infighting and argument.
Norming:
Social: "Cohesion"

Task: "Relevant opinion exchange"
This stage marks the development of cultural norms, group cohesion and collective identity. Interpersonal trust is formed — as is a sense of community and belonging. The team itself takes shape as a distinct "entity," with a clear understanding between members about its purpose. Since collective goals are finalised, this may involve a degree of compromise by some members in order to achieve agreement. Team members have spent time working with each other and have accepted the personal idiosyncrasies of fellow members. There is an understanding, either tacit or explicit, about how to behave and what is considered acceptable or unacceptable. The group generates norms and standards to maximise harmony and productivity. This stage is characterised by empathy, compromise, acceptance and clarity.
Performing:
Social: "Functional roles"

Task: "Emergence of solutions"
This stage marks the development of self-directed behaviour and collaborative problem solving as team members work together to execute their mission. With trust and social cohesion established in the previous stage, information exchange between members is smooth and supports the emergence of solutions. Most decisions can be made without the manager's supervision or having to refer to a training manual. Disagreements may be expressed, but they are handled in a constructive and timely manner. The needs of the group (not the individual) are of primary importance. This stage is characterised by unity, empowerment, autonomy, competence, motivation, synergy, and purpose.
---
Not all teams make it to the performing stage. It is possible to remain stuck within an earlier stage without making any considerable progress towards the next. For example, a team might become stuck in the forming stage if there is a high level of staff turnover. Similarly, a change of leadership may cause the team to slide back from performing to storming, for example, if members have a problem with the new manager's policies.
The team can still achieve organisational targets in any of these stages, though it is most likely to occur in the performing stage — the most desirable of the four stages. This stage cannot be reached without going through the other stages first as a natural progression.
A prototypical example of this 4-stage model can be observed in the film "Remember the Titans" (2000). The plot centres around the true story of an African American coach (played by Denzel Washington) who tries to merge together two groups (one black and one white) of high school football students in the 1970s. At first, many players don't know each other or what to expect (forming), then they struggle with racial hostility while certain individuals try to assert their power over the coach (storming). Eventually, the students start to develop trust, accept their position in the line-up and the coach's decisions (norming) and subsequently become a unified, well-organised team that go on to win the championship (performing).
In 1977, Tuckman, in collaboration with Mary Ann Jensen, added a 5th stage to the model called "adjourning," which involves the termination of roles, responsibilities or projects (which may be planned or unplanned). This stage can be stressful, which is why some have suggested it be called "mourning." Despite this addition, the 5th stage is not always included by training professionals, either for reasons of awareness or utility, and so it is still popularly taught as a 4-stage model.
Sources:
Developmental Sequence in Small Groups, Psychological Bulletin, Bruce W. Tuckman, 1965

Stages of Small-Group Development Revisited, Group & Organisation Management December 1977, Bruce W. Tuckman, Mary Ann C. Jensen

Forming Storming Norming Performing: Successful Communication in Groups and Teams (1998), Third Edition, Donald B. Egolf, Ph.D., Sondra L. Chester, Ph.D. 2001

Special Issue on Group Development, Group Facilitation: A Research and Applications Journal, 2001

Tuckman's stages of group development – Wikipedia

Tuckman Forming Storming Norming Performing Model (Businessballs.com)

Forming, Storming, Norming, and Performing (Mindtools.com)

Form, Storm, Norm, Perform (Changingminds.org)

Stages of Group Development: Forming, Storming, Norming, Performing & Adjourning (Education-portal.com)
This article offers an expanded description of the summary listed in our post 40 Must-Know HR, OD, L&D Models.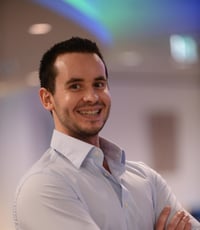 Client Services Manager, Writer & Researcher. Theo is one of the youngest professionals in the world to earn an accreditation in TTI Success Insight's suite of psychometric assessments. For more than a decade, he worked with hundreds of HR, L&D and OD professionals and consultants to improve engagement, performance and emotional intelligence of leaders and their teams. He authored the book "40 Must-Know Business Models for People Leaders."