In a Nutshell: The Five Practices of Exemplary Leadership
Background
The Five Practices of Exemplary Leadership model was popularised by James Kouzes and Barry Posner in their book The Leadership Challenge, first published in 1987. Their work is generally regarded as a classic in the leadership field. With over two million copies sold, it is also one of the bestselling business books of all time.
Kouzes and Posner began researching and quantifying the study of leadership in 1982, a year after meeting as faculty while they were both teaching at Santa Clara University. In 1983, they developed the five practices model, which emerged from hundreds of interviews and questionnaires of leaders who were asked to answer the question: 'What did you do when you were at your personal best as a leader?'
Overview
Kouzes and Posner suggest that there are five core practices of excellent leadership, with each core factor having a further two sub-factors. These sub-factors are collectively referred to as the Ten Commitments of Exemplary Leadership.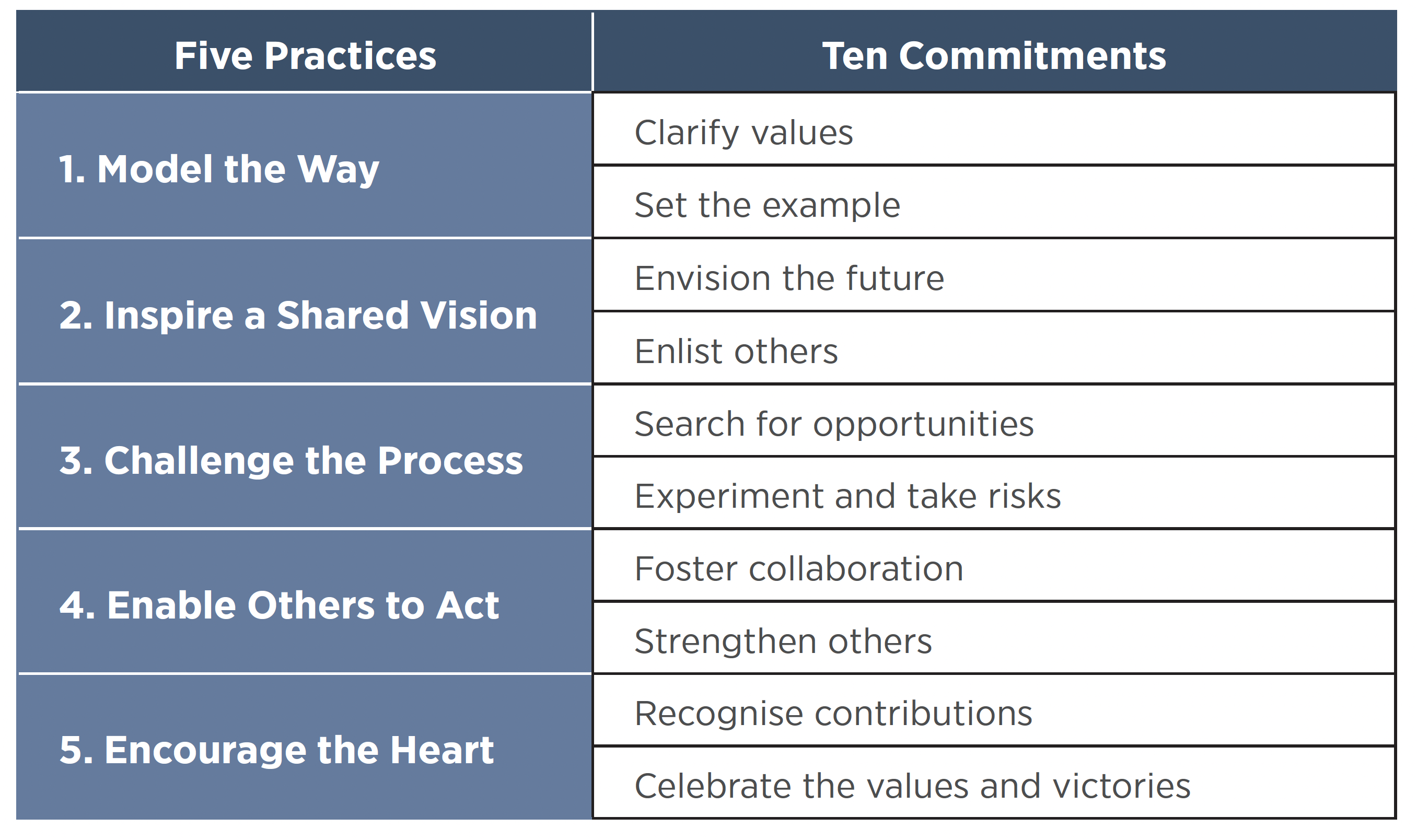 Source: The Leadership Challenge (2012) by James Kouzes and Barry Posner
Kouzes and Posner argue that these practices don't change depending on circumstance, nationality, gender or age. Furthermore, the authors contend that, while the context of leadership may change over the years (especially the political and economic climate), the content of leadership has not changed, and most likely will not, at least into the foreseeable future.
A good analogy the authors employ is the game of tennis: these five practices can be seen as the basic 'ground-strokes' of leadership. Over the years, tennis players have been able to add better strings and use lighter, stronger tennis rackets, but these only improve on a good foundation if it already exists. There will always be new research studies of leadership and unique ways of looking at the topic, but these are the basic practices that have been around since the beginning.
The Five Practices of Exemplary Leadership is a model of Transformational Leadership, with a strong emphasis on the leader's behaviour. Kouzes and Posner don't believe that leadership is about personality; it's about a set of behaviours that can be learned and applied by anyone. From their perspective, leaders are made, not born: 'Leadership can be learned. It's an observable pattern of practices and behaviours and a definable set of skills and abilities.' In other words, leadership is about what you do, not who you are.
Sources:
Kouzes, James M. & Posner, Barry Z. 'The Leadership Challenge', 2008.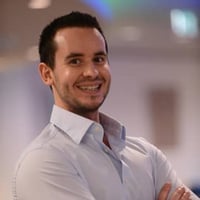 Client Services Manager, Writer & Researcher. Theo is one of the youngest professionals in the world to earn an accreditation in TTI Success Insight's suite of psychometric assessments. For more than a decade, he worked with hundreds of HR, L&D and OD professionals and consultants to improve engagement, performance and emotional intelligence of leaders and their teams. He authored the book "40 Must-Know Business Models for People Leaders."