Introducing the Engagement Report®
The new world of work needs new tools. It's a time when many people are reconsidering their work life, how they spend their time and what they truly want. The Engagement Report is here to help people understand what they need to feel connected and motivated in the work they do.
What is the Engagement Report
This is a multi-science report that combines the DISC and 12 Driving Forces assessments. In this regard, the Engagement Report uses the same assessment tools as Talent Insights, but it generates a very different report. Talent Insights Management-Staff is our premium, detailed 35+ page coaching report looking at behaviours, motivators and a blend of the two.
The new Engagement Report is typically 13 pages, and it includes the following sections:
Where Engagement Begins - Getting to Know the "how" of John
Behavioural Continuum
Where Engagement Begins - Getting to Know the "why" of John
Motivational Continuum
Keys to Engagement - Unlocking John's Potential
Creating Peak Productivity - Where John Excels
Engaging Through Communication - How (and How Not) to Talk With John
Avoiding Time Traps - Maximising John's Time
Make It or Break It - How John Impacts the Team
Making An Impression - How Others View John
Identifying Obstacles - Getting John Out of His Own Way
Feel free to take a look at John's Engagement Report here.
With updated statements, a sleek new design, and the new DISC behavioural continuum, the Engagement Report is an attractive and helpful offering at this time.
Tell Me More about What's Covered in the Report
There are multiple layers to an individual's performance and to who they are as a person. The Engagement Report looks at two of those layers: The first is behavioural preferences from applying behavioural science, and the second is driving motivators from applying motivational theory.
Let's look at the first one.
Behavioural profiling not only provides an understanding of how you are perceived by others, it also gives you a neutral language to discuss your behaviour, communication, style of working and reactions. It's particularly powerful during periods of change in your personal and professional life. It is the ultimate 'mirror on the wall' that explains what everyone else can see: the surface level of how you behave and communicate.
Let's look at the second one.
For people to be more engaged, productive and satisfied in their personal and professional lives, they must understand their intrinsic motivators and drivers. This means people can tap into a deeper realisation of who they are. They will gain powerful insights into why they move into action and what really motivates them to achieve. This deeper awareness may help you to better articulate your passion and reach your potential.
What Makes the Engagement Report Different
The three unique features of the Engagement Report are:
The

new DISC behavioural continuum

is applied, and it has a similar appearance to the

12 Driving Forces continuum

.
The writing style is very easy to digest with bullet points used in the majority of the sections.
The report is action-oriented with steps that the individual can take listed on most pages.
How to Get Access to the Engagement Report
Thanks to our partner TTI Success Insights Australia and New Zealand, our clients (and profile suppliers of this region) can access the new Engagement Report now.
Given the rise of the hybrid work environment and the acknowledgement of the great resignation, TTI Success Insights developed this concise and intuitive report that helps individuals understand their behaviour and motivations. It's the new tool your team needs to thrive, right now.
After you view the sample Engagement Report here, feel free to contact us at hello@dtssydney.com with any questions. If you're looking for a more comprehensive assessment, visit our Complete Guide to Psychometric Testing.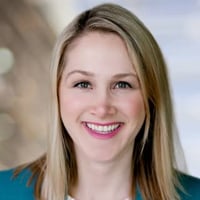 Head of Consulting Services, Australia & New Zealand. Temre has designed, planned and delivered business strategy and transformation programs that were driven by a range of factors, such as innovation, growth, compliance, regulations, restructures and economic downturns. As an Industrial-Organisational Psychologist, Temre has spent her career dedicated to organisational behaviour and the work environment. She is currently focused on the future of work and multiple areas of organisational development that support organisational growth and health.