Learning Round-Up: Why Leadership Development Feels Broken, 10 Tips for Effective L&D Programs, How to Fall Asleep in 2 Minutes
This post is part of our Learning Round-up series, designed to showcase informative and trending content in recent weeks or months, mainly revolving around HR, learning & development, productivity, psychology, and decision making.

Why Coaching Matters: How Leaders Can Become Better Coaches and Build Stronger Teams Chris Westfall | Forbes
The top desired skill for front-line managers is coaching, according to a recent survey in Chief Learning Officer Magazine. What makes a good coach - and how can you improve your coaching skills, and advance your career in the process?

What is Executive Coaching? ATD
While the ATD COACH model (Current situation; Objectives; Alternatives; Choices) continues to be a wide-received and accepted model for coaching, many coaches have been using the GROW model since the 1980s in corporate settings. GROW stands for goal, current reality, options (or obstacles), and will (or way forward). There are other models for coaching as well, including FUEL; SOAR; Fierce Conversations; and Purpose, Perspectives, Process.

10 Incredible Websites That Teach Business Leadership Skills for Free

Larry Kim | Medium
… if you insist that you do not have the luxury of time or money to spend on a formal class, you will be happy to learn that the internet has a plethora of high-quality, self-paced educational resources that can help you equip yourself to run your business.
> Read More

How to Explain Things Better and Make Others Understand Your Ideas Easily Dr. Jamie Schwandt | Life Hack
SEE-I is an easy-to-use and methodological critical thinking technique assisting people in clarifying their ideas. It stands for the following: State it, Elaborate, Exemplify, and Illustrate.

Neuroscience Says Your Body and Mind Get Stronger When You Focus on This 1 Thing Geoffrey James | Inc.
Most people realise that the mind and body are connected into a feedback loop. "A healthy mind in a healthy body" is why psychologists and physicians alike recommend sensible eating and regular exercise. Neuroscientists [have] identified the one thought that, when regularly focused upon, is most likely to propel your mind and body into an upward spiral.

100+ Icebreaker Questions for Interviews + BeyondCareer Contessa Editors | The Ladders
The goal of icebreaker questions is to loosen up a group of people—so that they can get comfortable talking to each other. Since we are all about expanding our soft skill sets, like communication, we decided to put together a list of icebreaker questions—and we got a little carried away.

The Light Triad: Psychologists Outline the Personality Traits of Everyday Saints Lacy Schley | Discover Magazine
If stories about psychopaths fascinate you, you might've heard of something called the dark triad. It's a trio of traits that psychologists developed in the early 2000s to measure the more sinister aspects of human personality. Now, a team from the University of Pennsylvania and the University of Hawai'i-West O'ahu has finally crafted a counterpart test of the so-called light triad traits.

Want to Fall Asleep Faster? Military Pilots Use This Hack to Sleep Anywhere in 2 Minutes or Less Melanie Curtin | Inc.
After just six weeks of practice, 96% of pilots could fall asleep within 120 seconds. Even with distractions like gunfire in the background. Even after drinking coffee. Even sitting up. If it works for combat pilots, it will work for you, regardless of how stressed you are about that meeting tomorrow. Here's how to do it.

Nearly 80% of Employees Would Prefer One of These 3 Things to a Pay Raise, According to Glassdoor Melanie Curtin | Inc.
And not everyone wants perks over a boost in income. The study showed that contrary to what you might think, younger workers (89 percent of those 18-34 and 84 percent of those 35-44) prefer perks over pay raises, while those aged 45-64 preferred raises (70 percent of those 45-54 and 66 percent of those 55-64). Just what kinds of benefits or perks are we talking about?

The Wrong Ways to Strengthen Culture

Gartner | Harvard Business Review
CHROs say that "managing and improving the culture" is the top priority for talent management. But the data suggests that there's lots of room for improvement: Each year companies spend $2,200 per employee, on average, on efforts to improve the culture (much of the money goes to consultants, surveys, and workshops)—but only 30% of CHROs report a good return on that investment.

Five Pitfalls L&D Should Avoid In 2019

Stephanie Morgan | Training Zone
Towards Maturity research has consistently shown that as an industry L&D are standing still, unable to achieve our goals year-on-year. I think one reason for this is that we keep falling into the same traps, making the same mistakes over and over again.

10 Tips For Creating An Effective L&D Program Rita O'Donnell | HR Dive
Millions of dollars are being shifted to learning and development programming, but if that programming isn't effective, all the resources and energy may be for naught… HR Dive asked three experts in the field for their tips on creating an effective L&D program for today and tomorrow.

The Role Of Emotional Intelligence In Managing Workplace Stress And Burnout

Ann Holland | Forbes
Studies have shown that workplace stress has become an epidemic. A study by the American Institute of Stress found that Americans now work longer and harder than before. The research states:In one generation, the number of hours worked increased by 8% to an average of 47 hours per week.More than a third of workers (35%) say their jobs are harming their physical or emotional health.Of those surveyed, 38% say they are feeling more pressure at work this year than the year before.Job pressures interfere with personal relationships for 42% of workers.Nearly 50% of workers say they need help learning how to manage stress.

Why Leadership Development Feels Broken: And How We're Fixing It

Josh Bersin | JoshBersin.com
The idea that we could build a leadership pipeline through "development programs" and "a well-defined schedule of experiences" is no longer sufficient: we need to provide help through mentoring, coaching, and lots of external and internal exposure. In fact, in one of our most important studies of employee development we found that "exposure" was one of the most important factors in development.

You Learn Best When You Learn Less Laszlo Bock | Harvard Business Review
In 2018, the average American employee received training at a cost close to $1,000 per person. On its own that might not sound like much, but to put those numbers into perspective: for companies with head-counts of over 50,000 that's around $50 million a year. This is a staggering sum, especially when you consider that most of that money and time is wasted.

What Being A Consultant Taught Me About Success Brad Deutser | Forbes
We apply expertise when needed, but ours is mostly a role of facilitating dialogue, questioning assumptions, and applying lessons learned from other clients or other industries in order to expand our client's thinking. Any consultant or leader will miss greater understanding if they come in as the "smartest person in the room". Our value is in our ability to listen, adapt, understand, question and co-create.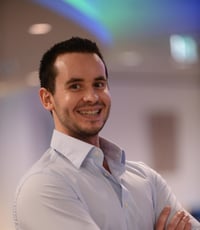 Client Services Manager, Writer & Researcher. Theo is one of the youngest professionals in the world to earn an accreditation in TTI Success Insight's suite of psychometric assessments. For more than a decade, he worked with hundreds of HR, L&D and OD professionals and consultants to improve engagement, performance and emotional intelligence of leaders and their teams. He authored the book "40 Must-Know Business Models for People Leaders."