My Motivation is on a Holiday, But I'm Not!
Taking a break from regular responsibilities, such as work, hobbies, associations, school and the like, is a good way to re-energize and relax. So, what happens when it's not easy or possible to take that break and enjoy a much-deserved holiday?
Looking at our current circumstances in the Australia and New Zealand region, many people have been under stay-at-home orders for many weeks. This has made it near impossible to "get away" from responsibilities and give our brains and bodies some rest and relaxation. (Much respect to those of you reading this who have given yourself mental breaks from home to support your well-being.)
On the whole, it's been a struggle that has meant employees', leaders' and business owners' motivation has taken a holiday… even when they're still very much at work.
How to Know if Your Motivation is on Holiday (But You're Not)
The prerequisite is that you are in lockdown, working from home, and...
Personal care routine declines ("My hair can go one more day without a wash.")

Interest in different careers or employment opportunities increases ("Maybe I would be more motivated with something new.")

Lists are being made for what you'll do after lockdown, rather than what needs to be done today ("How could I be using my time differently in the future.")

Less prep and effort is going into routine video conference meetings so you're sharing fewer ideas ("It's just so easy to turn-off.")

It's hard to get your day started ("What can I do that will give me a sense of accomplishment before I start being 'busy' all day.")
It's possible that these sentiments are driving the phenomenon being referred to as The Great Resignation. The Great Resignation was first noted in the USA in April of this year, and it has started to spread to the UK and Australia.
In the USA, resignations have remained abnormally high for the last six months with 10.9 million open jobs, according to the US Bureau of Labor Statistics' September 2021 report. According to the Australian Financial Review, "More than 40 per cent of the global workforce is ready to resign at some point this year."
Why Is Motivation at Work Important
Motivation is an important aspect of human behaviour. It can be intrinsic or extrinsic:
Intrinsic motivation means that you naturally enjoy performing your work and get pleasure from a job well done.
Extrinsic motivation means that you are rewarded with your salary and bonus, praise, or other external motivators.
It's reasonable to be motivated by both intrinsic and extrinsic drivers in your work. Understanding your drivers can help you to align to the right type of work and role for you.
Really, the importance of personal motivation at work comes down to:
How fulfilled you are.
How you grow and evolve.
How you bring your best self back to family, friends and others.
How much you feel that what you do matters.
A business might say that motivation is important to productivity given the link of employee motivation to bottom line results. But this article is about you - the individual person - and not the business.
Also, your level of motivation can have a knock on effect for other parts of your life and the people around you. In our home, we often say that emotions are contagious. It's very similar with motivation. A few unmotivated people in a team can poorly impact an entire group; conversely, a highly motivated, engaged, passionate, energised individual can lift a team.
Understanding Your Drivers
If you understand what really motivates and drives you, then you can self-assess whether or not your motivation is on a holiday:
just because of the current lockdown restrictions, or
because it really is time to make the next move in your career!
In a recent Harvard Business Review article, the author analysed 9 million global employee records from more than 4,000 companies. It revealed two trends:
Resignation rates were highest among mid-career employees aged 30 to 45 years old.
Resignations were highest in the technology and healthcare industries.
Does that sound like you?
By the way, it's important to note that a lack of motivation does not necessarily mean that you hate your job. Everyone has direct and indirect motives behind why they work.
Sitting Poolside, Hiking, Exploring New Cultures
Whatever your ideal holiday may be, consider this: After a healthy and long holiday, we can often return more motivated and eager than before we left. Does distance make the heart grow fonder? While it's an adage that's often used in relationships, it holds true with work on occasion as well.
Distance gives you time to reflect, see the big picture and gain fresh perspective.
Let's hope that when our lockdown restrictions are lifted, we are able to take that ideal holiday and assess those blasé feelings. In the meantime:
Try to separate your personal time from work time.
Try to exercise, stretch and get time outdoors.
Try to express gratitude and appreciation.
Try to make healthy meal choices.
Try to take breaks from your screens and devices.
References
Pilita Clark. 'The Great Resignation' wave swamping workplaces around the world. Australian Financial Review (AFR), 30 Jun 2021.
Ian Cook. Who Is Driving the Great Resignation? Harvard Business Review (HBR), 15 September 2021.
US Bureau of Labor Statistics. Economic News Release. 8 September 2021.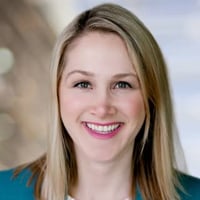 Head of Consulting Services, Australia & New Zealand. Temre has designed, planned and delivered business strategy and transformation programs that were driven by a range of factors, such as innovation, growth, compliance, regulations, restructures and economic downturns. As an Industrial-Organisational Psychologist, Temre has spent her career dedicated to organisational behaviour and the work environment. She is currently focused on the future of work and multiple areas of organisational development that support organisational growth and health.