Praise & Criticism: Emotional Intelligence (Goleman Model)
This article is an extension to our "In a Nutshell" series. To read our original overview of the Emotional Intelligence (Goleman Model), click here. In this article, we will explore some of the praise and criticism around the Emotional Intelligence (Goleman Model)
Praise:
Goleman deserves credit for launching the idea of emotional intelligence into mainstream business awareness. The Harvard Business Review called emotional intelligence 'a revolutionary, paradigm-shattering idea'. While many may take EQ for granted as a 'buzzword' today, it was not very long ago that IQ had the dominant stranglehold over our conception of potential and career success. Goleman introduced a new language that was sorely missing in society. The idea of EI has thus broadened our understanding of what it takes to be effective, not just in business, but also in life. Among the most significant items of praise for Goleman's pioneering work is the naming of Emotional Intelligence (1995) as one of the 25 'Most Influential Business Management Books' by TIME magazine.
Goleman not only helped to emphasise the importance of EQ as a concept but also helped to demonstrate the importance of EQ to job performance, particularly in the domain of leadership. Goleman has co-authored the book Primal Leadership, which is one of the most popular books in the business management genre. His article 'What Makes A Leader?' (1998) is listed as #1 on Harvard Business Review's '10 Must Reads on Leadership'. In competency research of approximately 200 companies, Goleman found that over four-fifths (80%) of the competencies listed for superior performance in top leadership positions were related to emotional competence, and only one-fifth (20%) were related to technical skill and cognitive ability.
Probably the greatest strength of the Goleman model is its simplicity. Some would argue that it is the most business-friendly way of talking about emotional intelligence. While there are many other definitions and models of EQ, they can get technical and are thus more difficult to apply for managers and frontline staff.
Many websites and resources have been set up to support the development of EI in organisations. The EI Consortium (eiconsortium.org) is an established website with a large collection of studies and papers. These can be used to help gain buy-in from management to support EQ based initiatives in one's organisation. The widespread interest in EQ from business means there are ample articles and videos available to learn about the concept from many different perspectives as well as to receive practical guidance on how to apply the concept to domains like teamwork, sales and leadership.
Criticism:
There are numerous criticisms of both the concept of emotional intelligence and Goleman's various definitions and conceptualisations of the idea. Some researchers claim that EI is not a separate form of intelligence that is distinct from traditional measures of general intelligence as measured by IQ tests, but rather overlaps with the established area of personality-trait research. Self-report measures of EI are strongly correlated with at least two of the Big Five personality traits (neuroticism and extroversion).
Mixed models of emotional intelligence tend to be quite broad when defining aspects of EI as compared to those mental ability models used by researchers and theorists. Goleman, having popularised a mixed model with some 20 competencies, has been a particular target of this criticism.
The earliest EI researchers, Salovey and Mayer, from whom Goleman borrowed the term, are often mistaken for endorsing Goleman's mixed model. Salovey and Mayer support the ability model approach and are highly critical of Goleman's work. They believe the term EI is applied too broadly in business, having come to represent an extremely wide and varied array of abilities that diverges from and subverts the standard scientific language in psychology. They state that EI is currently 'used in too all-inclusive a fashion and in too many different ways' (Mayer, Salovey and Caruso, 2008).
The Mayer-Salovey-Caruso Emotional Intelligence Test (MSCEIT) is a popular EQ inventory designed to test a person's ability to solve problems related to emotions, such as naming the correct emotion being displayed by someone's face in a photograph. While ability tests can be seen as having a certain type of advantage over self-reporting tests, as used by Goleman and others, they are not without their own criticisms.
Other frequent criticisms of Goleman's work include a lack of theoretical cohesion, changing definitions and terms, a general lack of scientific support, a lack of acknowledgement of other researchers' work, and exaggerated claims about the predictive power of EI in business and leadership performance.
The above article, exploring some of the praise and criticism of Emotional Intelligence (Goleman Model), was extracted from a chapter covering the model in the book "40 Must-Know Business Models for Leaders" by Theo Winter.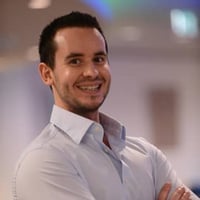 Client Services Manager, Writer & Researcher. Theo is one of the youngest professionals in the world to earn an accreditation in TTI Success Insight's suite of psychometric assessments. For more than a decade, he worked with hundreds of HR, L&D and OD professionals and consultants to improve engagement, performance and emotional intelligence of leaders and their teams. He authored the book "40 Must-Know Business Models for People Leaders."