Praise & Criticism: Johari Window
The term "Johari Window" is derived from the first names of its creators: Joseph Luft and Harry Ingham. The model was first developed in 1955 and published in the Proceedings of the Western Training Laboratory in Group Development later that year.
This article is an extension to our "In a Nutshell" series. To read our original overview of the Johari Window click here.
Praise:
The Johari Window is a very simple and popular model that can be used by any team in any industry, regardless of whether the team has been together for many years or has just recently formed. Like many models that are drawn as a simple 2x2 structure, this makes it easy to explain on any whiteboard, flip-chart, or PowerPoint and doesn't require any special training. The Johari Window is especially relevant considering the increasing emphasis on soft skills and communication in business. It is particularly useful as a model that can be introduced at the start of a teambuilding session as a way of framing interactions and attempting to foster an open, trusting environment.

What makes the Johari Window especially unique is that it can be used as a 'foundational' model. This is to say, many other models are complementary and can be linked in the context of the Johari Window. For example, Tuckman's Forming-Storming-Norming-Performing model can be used to help explain that the way to become a high-performing team is to practise self-disclosure and provide feedback in a safe, trusting atmosphere. Personality and behavioural models like MBTI and DISC can help people to identify blind spots. Active Listening can be used to help people frame conversations in a nonjudgemental way as part of the process. The Five Dysfunctions of a Team model can help people understand that the root of trust is built on personal vulnerability. A personal SWOT Analysis can aid in identifying strengths and weaknesses and other personal insights that may be relevant to the group. The Johari Window is thus an excellent 'plug-in' tool for other models.

Criticism:
The main criticism of the Johari Window is not so much a structural problem (what the model is) but a practical concern (how the model is used). The model explicitly invites the sharing of personal information. The quality and quantity of personal information shared is ultimately left to the judgement of the individuals in the group. The danger emerges when an individual shares too much sensitive information, and could thereby influence others' perceptions of competence in a negative way. For example, in an attempt to show vulnerability, someone might talk about a past failure and the lesson he/she learned as a result; however, the description of the failure in a limited context could potentially backfire and cause a loss of trust. The success of the Johari Window exercise may depend on the maturity of the group and the ability of the facilitator to match the group's level of trust to an appropriate quality of disclosure. Consideration must also be given to cultures and age groups, which will have different degrees of sensitivity to feedback.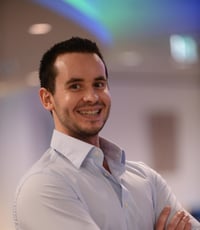 Client Services Manager, Writer & Researcher. Theo is one of the youngest professionals in the world to earn an accreditation in TTI Success Insight's suite of psychometric assessments. For more than a decade, he worked with hundreds of HR, L&D and OD professionals and consultants to improve engagement, performance and emotional intelligence of leaders and their teams. He authored the book "40 Must-Know Business Models for People Leaders."