Praise & Criticism: Time Management Matrix
This article is an extension to our "In a Nutshell" series. To read our original overview of the Time Management Matrix model, click here. In this article, we will explore some of the praise and criticism around the Time Management Matrix.
Praise:
The simplicity and flexibility of the time management matrix are perhaps its greatest strengths. It can be applied to virtually anyone in any profession and is equally valuable inside the workplace as outside. The TM matrix is particularly useful for leaders and managers who are in a position to delegate.
The TM matrix helps people to identify the types of activities that should remain in focus and the types of activities that should be ignored (or whose impact should be mitigated as much as possible). It will likely resonate with anyone who has spent their days consumed by urgent activities (Q1, Q3), and not enough time on important activities (Q2), which, if left ignored for too long, will develop into crises.
The TM matrix helps people to structure the way they use their time and make decisions that will have the best long-term pay-off by keeping Quadrant 2 activities front of mind. Covey links this Quadrant to the 20% component in the 80/20 Rule, whereby the most meaningful results will flow from a small number of key activities. Ultimately, the TM matrix helps people to establish greater control, prioritise what's truly important, make quicker decisions in the future, and do the preventative activities that keep situations from developing into crises in the first place.
Criticism:
The flip side of having simplicity as a strength is lacking detail in specific areas, and this is perhaps the main criticism of the TM matrix. At the same time, the TM matrix is often a good place to start when prioritising activities; it remains somewhat basic and isolated. That is, it does not connect to a broader system like the Getting Things Done (GTD) time management methodology and other more defined structures for time management. In our post 10 Super Useful Time Management Models, we split 10 popular Time Management Models into 3 different groups Planning, Prioritising and Executing. The TM model falls more into the Priortising category but falls a little short on the planning and executing aspects.
There is perhaps also a danger that, in the process of attempting to put Q2 activities back in focus, the individual may become too focused on these activities. People may use the matrix as an excuse to engage in those personal tasks they find more intrinsically appealing than work activities. For example, putting exercise, planning, and relationship building ahead of work activities will take up time and may give a person's manager or team the impression that the individual is not as committed as other staff are to the work at hand.
The above article, exploring some of the praise and criticism of the Time Management Matrix, was extracted from a chapter covering the model in the book "40 Must-Know Business Models for Leaders" by Theo Winter.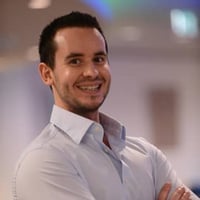 Client Services Manager, Writer & Researcher. Theo is one of the youngest professionals in the world to earn an accreditation in TTI Success Insight's suite of psychometric assessments. For more than a decade, he worked with hundreds of HR, L&D and OD professionals and consultants to improve engagement, performance and emotional intelligence of leaders and their teams. He authored the book "40 Must-Know Business Models for People Leaders."