Shaping the Times
We have a good amount to be grateful for at the end of 2020 here in Australia and New Zealand. While the impact of the novel coronavirus was undoubtedly felt and still lasting, particularly in Melbourne, the outlook in the Australia and New Zealand region is positive compared to other developed countries.
This is unveiling opportunities - whether that be professional opportunities for new ways of working and operating, new revenue streams, a new-found appreciation for reduced overhead or opportunities more of a personal nature, such as reflection, learning and growth.
In this article, we've compiled relevant references that are shaping the times - especially the workforce - and the actions we will take in 2021.
The Global Economic Outlook For Australia & New Zealand (2021)
We like that this report because the data is specific to Australia and New Zealand, including analysis of GDP, unemployment, consumer sentiment, business confidence, household discretionary incomes, monetary policy and fiscal spending. It looks at the top five industries to fly and fall over the next 12 months. In addition, IBISWorld has investigated the outlook for COVID-19 restrictions and what a return to normal operating conditions for the workforce will look like.
Reference: The Global Economic Outlook For Australia & New Zealand (2021), IBIS World, Dec 2020.
9 New Interview Questions to Ask in 2021
We like that this article highlights the fact that times may have changed in recruitment and selection, and there are new relevant questions to ask when interviewing in 2021. Here are the 9 questions with a link to the article below.
Have you ever worked remotely?

If so, what changes did you make to adapt to an at-home work environment?

What aspects about working from home did you enjoy, and which did you find most challenging?

When working remotely, how do you organise your day?

What ways would you communicate with your manager and co-workers in a remote setting?

What are your thoughts on how our teams can collaborate and how we can safely interact with clients once we return to work?

How have you handled the stress of Coronavirus?

What would you personally do to maintain safety in the workplace?

What life lessons have you learned during the pandemic?

Will you be willing to work in an office again when/if working remotely is no longer required?
Reference: Job Hunt, Barbara Shultz, an HR executive, career coach and writer, Dec 2020.
The Expectation Gap in the Future of Work
We like that this report highlights the gap or misalignment between employee and employer sentiments around work in Australia. Employers have a real opportunity to get the "new reality" right for their businesses and for their people. It's a challenge they must meet in order to stay relevant, to meet their obligations and responsibilities as an employer to look after their people, and to create a source of competitive advantage in the race to attract and retain the best talent.
This Employer Sentiment Survey was conducted through September and October 2020, covering a cross-section of over 120 Australian companies, both large and small and across different industries. This has been supplemented by deep-dive conversations with senior executives from over 40 of Australia's largest organisations. It revealed seven core findings around how organisations plan to address structural changes to how we work. We'd like to see human skills paired with artificial intelligence in the near future!
Reference: The Expectation Gap in the Future of Work, by Chris Mattey, Rebecca Russell, Nicole Sibilio and Dan Wong of Boston Consulting Group, Dec 2020.
Triaging Your "Crazy Busy" Life
We like this video on how doctors in the emergency room stay calm and focused amidst the chaos. Drawing on years of experience, ER doctor Daria Long shares a straightforward framework to help you take back control and feel less overwhelmed when life starts to get "crazy busy." Our favourite tip was to "relentlessly triage!"
Reference: An ER Doctor on Triaging Your Crazy Busy Life, Dr Darria Long, an emergency room physician at TEDx Naperville, Nov 2019.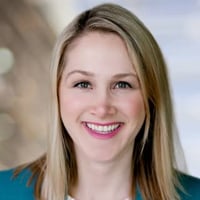 Head of Consulting Services, Australia & New Zealand. Temre has designed, planned and delivered business strategy and transformation programs that were driven by a range of factors, such as innovation, growth, compliance, regulations, restructures and economic downturns. As an Industrial-Organisational Psychologist, Temre has spent her career dedicated to organisational behaviour and the work environment. She is currently focused on the future of work and multiple areas of organisational development that support organisational growth and health.