Skill-Will Matrix
The Skill-Will Matrix helps leaders assess team members' competency (skill) and motivation (willingness) to perform tasks. Based on this assessment, leaders can determine the appropriate level of delegation and support needed for each team member.
The Skill-Will Matrix is another model that makes it difficult to find a specific owner of the model. The two models of Situational Leadership use a similar four-box framework but different words. The Skill-Will Matrix in the form we have presented is typically attributed to Max Landsberg from his 2003 book, "The Tao of Coaching."
The matrix is divided into four quadrants based on the two dimensions - skill and will. Here's a breakdown of each quadrant:
High Skill, High Will (Delegate and Empower) - Team members in this quadrant have both the necessary skills and a strong willingness to take on tasks. They are competent and motivated, making them ideal candidates for tasks that require autonomy and responsibility. Leaders can delegate complex tasks to these individuals and empower them to make decisions.
High Skill, Low Will (Motivate and Support) - Team members in this quadrant possess the skills required to complete tasks, but their motivation or willingness may be lacking. In this case, leaders should focus on providing motivation, support, and guidance. They can help the team members understand the importance of the task and the impact it has on the team's goals.
Low Skill, High Will (Develop and Coach) - Team members in this quadrant are eager and willing to contribute, but they lack the necessary skills. Leaders can use this opportunity for coaching and development. They should provide the necessary training, resources, and guidance to help team members build the skills required for the task.
Low Skill, Low Will (Direct and Supervise) - Team members in this quadrant lack both the skills and motivation for the task. In this situation, leaders need to provide clear direction, closely supervise the work, and offer support as needed. If possible, leaders can consider breaking down the task into smaller, more manageable parts.
By using the Skill-Will matrix, leaders can tailor their delegation approach to each team member's individual strengths and developmental needs. This approach not only optimises task outcomes but also supports team member growth and engagement. Additionally, the Skill-Will matrix provides a framework for leaders to have meaningful conversations with their team members about their roles, responsibilities, and career development.
Remember that skills and motivation can change over time, so it's important for leaders to continuously assess and adapt their delegation strategies based on their team members' evolving capabilities and aspirations.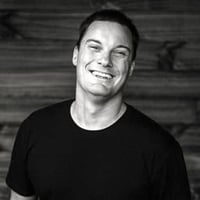 General Manager. Since the early 2000s, Trevor has worked with thousands of Talent Management professionals to develop and apply assessment-based talent management solutions for selecting, developing and managing people. Trevor is an active member of the TTI Success Insights (TTISI) Global Advisory Council, contributes to TTISI product development and is a regular presenter at TTISI-R3. He is honoured to have received multiple Blue Diamond Awards and, more recently, the Bill Brooks Impact Award recognising his contributions to the TTISI global network.