SWOT Analysis
The SWOT Analysis is a strategic planning tool that helps organisations identify their Strengths, Weaknesses, Opportunities, and Threats. The acronym SWOT stands for these four elements, which are crucial in determining the strategic position of a company or project. This framework provides a straightforward way to analyse internal and external factors that could impact an organisation's success. Strengths and Weaknesses are considered internal factors, related to the resources and experience readily available to you. Opportunities and Threats, however, are external factors, based on the environment in which you operate. The SWOT Analysis is often depicted in a 2x2 matrix, making it easy to visually compare and contrast the different elements.
Origin of the SWOT Analysis
The concept of the SWOT Analysis is often attributed to Albert Humphrey, who developed the model in the 1960s while he was at the Stanford Research Institute. The tool was initially designed as a business analysis framework but has since been widely adapted for various types of strategic planning and decision-making in many different fields. Although Humphrey is most commonly credited with its invention, the SWOT Analysis is the result of collective academic thought and business strategy principles, and it has evolved over time.
We have explored the SWOT Analysis
previously in the following posts: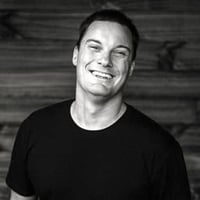 General Manager. Since the early 2000s, Trevor has worked with thousands of Talent Management professionals to develop and apply assessment-based talent management solutions for selecting, developing and managing people. Trevor is an active member of the TTI Success Insights (TTISI) Global Advisory Council, contributes to TTISI product development and is a regular presenter at TTISI-R3. He is honoured to have received multiple Blue Diamond Awards and, more recently, the Bill Brooks Impact Award recognising his contributions to the TTISI global network.