The Delegation Diamond
The Delegation Diamond is a framework that provides a comprehensive approach to delegation by focusing on four key aspects - Task, Responsibility, Authority, and Accountability. Leaders analyse each of these aspects when delegating to ensure clarity and alignment. Each aspect of the diamond corresponds to a specific question that leaders should address during the delegation process.
Here's a breakdown of each aspect of the Delegation Diamond:
Task - This aspect involves defining the task that needs to be delegated. What is the specific task or project that needs to be completed? Clearly outlining the task's objectives, scope, and desired outcomes is essential to provide a clear understanding to the team member.
Responsibility - Determine who will be responsible for completing the task. Who will take ownership of the task and ensure that it's executed effectively? This involves assigning the task to a team member based on their skills, experience, and availability.
Authority - Specify the level of decision-making authority the team member has for the task. What decisions can the team member make without seeking approval? Providing the appropriate level of authority empowers the team member to make choices related to the task.
Accountability - This aspect focuses on defining who will be held accountable for the task's outcome. Who is ultimately responsible for the success or failure of the task? Clarifying accountability helps ensure that the team member is motivated and committed to achieving the desired results.
The Delegation Diamond emphasises the importance of considering these four aspects holistically to ensure effective delegation. By addressing each aspect, leaders provide a clear framework for the team member, reducing confusion and promoting successful task execution.
This model is particularly useful for complex tasks that require a thorough understanding of roles, responsibilities, and decision-making authority. It encourages leaders to think critically about each aspect of delegation and communicate expectations transparently. As a result, both leaders and team members are aligned and empowered to achieve their goals.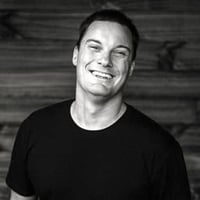 General Manager. Since the early 2000s, Trevor has worked with thousands of Talent Management professionals to develop and apply assessment-based talent management solutions for selecting, developing and managing people. Trevor is an active member of the TTI Success Insights (TTISI) Global Advisory Council, contributes to TTISI product development and is a regular presenter at TTISI-R3. He is honoured to have received multiple Blue Diamond Awards and, more recently, the Bill Brooks Impact Award recognising his contributions to the TTISI global network.