The Evolution of Work Drives Organisational Psychologists Front & Centre
With emerging technology trends and the very concept of work being actively redefined, Industrial and Organisational Psychologists are primed for changing the world of work. The new decade has spurred a myriad of "top trends" articles in technology and the future of work that will push us to re-evaluate our skills, jobs and the workforce as a whole.
This article features evolving areas of work and the link to Industrial and Organisational Psychology (I-O Psych). I-O Psych is an applied discipline within the field of Psychology that focuses on the science of human behaviour at work. Practitioners apply psychological theories and principles to organisations and individuals across changing areas like product design, human resources and leadership. [1]
Artificial Intelligence
Machine or artificial intelligence (AI) will dramatically transform the way we work today.
Salesforce, the cloud-based software company with a suite of customer relationship services, found there was a gap between their ambitions and their success in implementing AI technology. They reported that the biggest hurdle in adopting AI wasn't the technology; rather, it was the people. Jess Shutt, Lead User Researcher on Salesforce's Einstein and AI team, found that "the key to success starts with understanding human psychology and the way people typically respond to change, then applying effective change management tools." [2]
Understanding people in the workplace is the foundation of I-O Psych. With organisations expecting their employees to adopt AI, an I-O Psych can anticipate human responses (including counterproductive work behaviour) to define and execute strategies to support people through the foreseen and unforeseen changes.
Working Autonomy
Working autonomy is a phrase to describe the transition of manual processes to digital ones (e.g. automation; intelligent systems) to unlock operational value. [3] Particularly for businesses with legacy systems, this is a highly prevalent transition.
This enables people to unleash their potential and multiplies their capacity to work better; however, to get there, employers and employees need the digital and soft skills to take advantage of the new opportunities they are expected to face.
I-O Psychs determine the type of skills required to perform specific jobs. They also develop (and measure) employee training programs to support the changing nature of work. They often specialise in critical soft skills for the future of work in the fourth industrial revolution, such as people management, emotional intelligence, cognitive flexibility and teamwork.
Up-Skilling and Lifelong Learning
Lifelong learning really is the future of work, and there's a driving link from automation. While machines take on repetitive tasks, humans will do the cognitive, non-repetitive tasks that require new or more developed skills.
A second major shift will be from problem-solving to problem-finding. People will transition to creative jobs according to Ravi Kumar, President at Infosys, the digital services firm. Ravi proposes that, "We will now have to move to a continuum of lifelong learning, which essentially means we have to be lifelong learners." [4]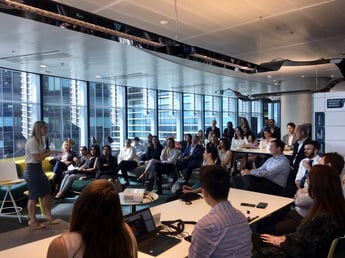 This gives way for the success of training companies like GO1, where Dan Fish, Director of Strategy, defines lifelong learning as central to success as well as a top trend that will define work in the new decade. "Investing in learning is not just good for staff morale, it's central to the success of a business." [5]
Dom Price, Work Futurist at Atlassian says, "It's not what you know. It's your willingness to learn." Curiosity and creativity play a critical role at work now. There's been a focus on STEM (science, technology, engineering, mathematics) in emerging businesses, but it's critical to add the arts, a.k.a. STEAM. [6] STEAM looks at the same concepts but follows problem-based learning methods used in the creative process.
I-O Psychs focus on organisational culture, including enabling a culture that fosters a growth mindset, ongoing learning and development. Further, they help leaders develop strategies and skills to lead team members in line with the organisational culture and purpose.
Talent and Performance Management
The selection and management of people are also evolving. An emerging theme is the emphasis placed on teams over the individual. Interviews are taking place with multiple team members and ambassadors of the company's values. Performance management programs are starting to reward team performance over individual performance.
There is also continuous feedback and regular coaching check-ins to support team members in the fast-paced, changing and agile environment where we no longer 'set and forget' our annual goals. Sprint or quarterly goals are the "new normal" so the ability to adapt and pick up new information is important during selection.
I-O Psychs support the selection process and can help businesses to screen for a candidate's potential, not just experience and current skills, through job analyses and psychometric tests. They also help businesses develop hiring practices that foster greater diversity.
Reorganising for the Digital Experience
Better customer experience underpins business today, and in many cases, that means a seamless digital experience.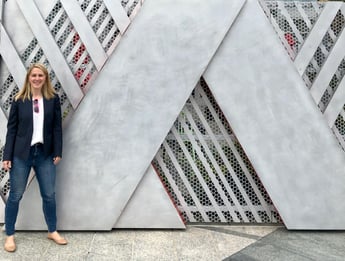 Adobe undertook a multi-year business transformation to improve customer experience that leveraged a data-driven operating model directed at the customer journey. Managing change for their people and processes was driven by executive leadership and described as the 'secret sauce' for their success.
According to Melissa Puls, CMO of billion-dollar software maker Progress, "The key isn't jumping into tactics or technology, but investing in the necessary strategic, cultural and organisational shifts required to drive the transformation." [7]
In the specialty area of Organisational Development, I-O Psychs help to improve overall organisational performance, consumer and workforce experiences, as well as redesign organisational structures.
Reorganising for the Digital Experience
In January 2020, U.S. News announced the top 10 best jobs in science.[8] Perhaps it's no coincidence that the top two were:
#1 Psychologist
#2 Industrial and Organisational Psychologist
These fields of science focus on human behaviour, specifically behavioural change (where science and art really come together). As we re-evaluate the way we work, there is extensive behavioural change anticipated. I-O Psychs can collectively shape the future of work with positive experiences and outcomes for the people, leaders and organisations with which they work. It's time for every business to have an I-O Psychologist at the leadership table.
References
[1] Kendra Cherry, The Basics of Industrial-Organisational Psychology. November 26, 2019.
[2] Devon Mcginnis, Why AI Adoption Starts With Psychology. February 12, 2020.
[3] Scott Likens, Six emerging tech trends changing our world. February 4, 2020.
[4] Knowledge@Wharton Podcast, Want a Job in the Future? Be a Student for Life. Wharton University of Pennsylvania. July 2, 2019.
[5] Dan Fish, Three trends set to define work in the new decade. February 12, 2020.
[6] Dominic Price, The Evolution of Work: Will Robots Run the Workplace? [Keynote at Pause Fest] February 5, 2020.
[7] Stephanie Overby, To Be An Experience Business Requires Organisational and Cultural Shifts.
[8] U.S. News Staff, Best Science Jobs. January 7, 2020.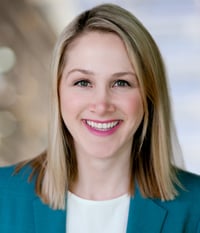 Head of Consulting Services, Australia & New Zealand. Temre has designed, planned and delivered business strategy and transformation programs that were driven by a range of factors, such as innovation, growth, compliance, regulations, restructures and economic downturns. As an Industrial-Organisational Psychologist, Temre has spent her career dedicated to organisational behaviour and the work environment. She is currently focused on the future of work and multiple areas of organisational development that support organisational growth and health.