The Fundamentals of Change Management (Part One)
Change
is an inescapable part of life—and
business
.
In
today
's rapidly evolving landscape, the ability to manage change effectively is more critical than ever for organisational success. Whether you'
re in
Human
Resources,
Organisational
Development
or
Talent
Management, you
're likely at the forefront of this revolution. This blog post serves as a guide to the fundamentals of change management, giving you the tools you need to steer your organisation through turbulent times.
What is Change Management?
At its core, change management is a structured approach to help individuals, teams, and organisations transition from a current state to a desired future state. It is not a one-time project, but an ongoing process that requires meticulous planning, execution, and follow-up. Effective change management minimises resistance, enhances engagement, and ensures that changes are implemented smoothly and sustainably.
The Difference Between Change Management & Transformation
Though often used interchangeably, change management and transformation are not the same. Change management is the discipline that guides how we prepare, equip and support individuals to adopt change successfully. On the other hand, transformation is a radical shift that takes an organisation or group into a new direction entirely—usually requiring change management to execute effectively.
Key Models of Change Management
Understanding different frameworks can provide a structured approach to implementing change. Here are some commonly used models:
Kotter's 8-Step Process

- A popular model that begins with creating a sense of urgency and ends with embedding new approaches into the culture.

ADKAR Model

- Focuses on the five tangible outcomes for change: Awareness, Desire, Knowledge, Ability, and Reinforcement.

Lewin's Change Management

Model

-

Comprises

three main

stages

:

"Unfreeze"

,

"Change"

, and

"Refreeze"

.

Prosci Change Triangle

(PCT) Model

-

This

model lays emphasis on leadership/sponsorship, project management, and change management as the three corners of successful change.
Understanding
the fundamentals of change management is the first critical step in guiding your organisation through the complexities of transformation and
change
.
Equip
yourself with the knowledge and tools needed to lead successfully by diving deeper into the key models and differentiating between change management and
transformation
.
And
remember, change management isn't just about following a plan—it's about leading people through an often challenging journey.
Do you have questions or experiences you'd like to share about change management? Join the conversation below or reach out to us directly. And don'
t forget to download our practical tools to kick-start your change management journey.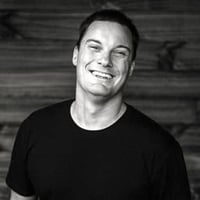 General Manager. Since the early 2000s, Trevor has worked with thousands of Talent Management professionals to develop and apply assessment-based talent management solutions for selecting, developing and managing people. Trevor is an active member of the TTI Success Insights (TTISI) Global Advisory Council, contributes to TTISI product development and is a regular presenter at TTISI-R3. He is honoured to have received multiple Blue Diamond Awards and, more recently, the Bill Brooks Impact Award recognising his contributions to the TTISI global network.