The Power of Unity: A Framework for Alignment
When the leaders of an organisation are aligned, they operate as a cohesive unit. Their united front not only sets a precedent but also forms the foundation upon which strategies are built and executed. On the other hand, misalignment's consequences can be dire - from confused communication to conflicting priorities.
For the last 12 months, we have deployed a tool called the "Alignment Index" with several organisations. This simple questionnaire has the leaders of an organisation respond to a series of questions about how the organisation makes decisions and takes action in 7 key areas:
Function - How a company performs activities, defines roles and operates in general.
Top Line Growth - The pace of growth is based on top-line revenue.
Bottom Line Focus - The intended beneficiary of bottom-line, or net income.
Framework - The level of flexibility within an organisation to support, control or change how work and activities get done.
Management - The flow and structure of direction, decisions and information.
Education and Training - The value placed on acquiring knowledge or skills.
Offerings - The methodology and mindset toward product and/or service development.
To see all seven decision filters and the two modes at the end of the spectrum, click the image below to enlarge.
One of the main strengths of the Alignment Index is that it establishes a shared structure and language. This language allows leadership to evaluate and explore how the organisation is run and how it may need to evolve.
Being on the same page regarding current operations is great, but what if the page everyone is on doesn't support long-term objectives? That's where the true value of having a shared language comes in – it empowers leadership to envisage an ideal unified state and work collaboratively towards it.
Importance Across Different Stages
Alignment is critical in an organisation regardless of its stage. For example:
1.
New and Growing Organisations
For burgeoning entities, alignment is the lifeblood that helps evade the pitfalls that claim many startups. With a common structure, the leadership can identify roles (Function) and gaps or understand if the focus should be on aggressive market capture (Top Line Growth).
Example: A new e-commerce platform can benefit immensely from leadership alignment in Offerings, ensuring they curate products that resonate with their target audience and set them apart from competitors.
2.
Established and Revisiting Strategy
As an organisation matures, it's imperative to reassess strategies. With aligned leadership and a common language, it's possible to recalibrate the Framework and Management structure to suit evolving needs better.
Example: An established pharmaceutical company looking to innovate might find leadership alignment in Education and Training pivotal in cultivating an internal culture of continuous learning, thereby staying ahead in R&D.
3.
Organisations Facing Hardships
During tumultuous times, it's all hands on deck. Here, alignment in understanding where to focus efforts, whether in identifying alternative revenue streams (Top Line Growth) or optimising cost structures (Bottom Line Focus), can be the difference between weathering the storm or sinking.
Example: A hospitality chain hit by an economic downturn would find value in aligning leadership on streamlining its operations and focusing on local tourism, adapting its Offerings to suit a different market segment.
The Questions of Alignment
If you are looking to explore your leadership team's degree of alignment, there are many places to look potentially. Here are a few questions you might consider:
Function:
How clearly defined are the roles and responsibilities within the organisation?

How effectively are activities and operations coordinated within the company?
Top Line Growth:
How would you rate our organisation's growth trajectory based on top-line revenue?

Are our growth strategies effective in expanding our market share?
Bottom Line Focus:
How are bottom-line results communicated and shared within the organisation?

Who do you perceive as the primary beneficiary of our organisation's net income results?
Framework:
How flexible is our organisation in adapting to changes in how work is done?

Does our framework allow for creativity and innovation within our teams?
Management:
How effective is the flow of information and decision-making within our organisation?

Do you believe our management structure supports the overall objectives of the company?
Education and Training:
How much value does our organisation place on continuing education and skill development?

Are our training programs effective in enhancing employee skills and knowledge?
Offerings:
How would you assess the quality and relevance of our product/service offerings?

Does our organisation encourage innovative thinking in product or service development?
By examining and aligning these seven decision filters, leadership can create an organisational culture that is conducive to achieving its objectives. It's also essential that these elements are continuously monitored and adjusted as necessary to adapt to internal and external changes.
The Culture Suite is a series of tools developed by our partners at TTI Success Insights and begins with the Alignment Index. The two other parts of the suite explore the building blocks for the organisation to be at its best (Organisational Index) and for its people to be at their best (People Index). To learn more about the Culture Suite, contact 02 9360 5111 or team@dtssydney.com.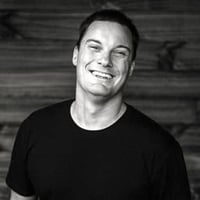 General Manager. Since the early 2000s, Trevor has worked with thousands of Talent Management professionals to develop and apply assessment-based talent management solutions for selecting, developing and managing people. Trevor is an active member of the TTI Success Insights (TTISI) Global Advisory Council, contributes to TTISI product development and is a regular presenter at TTISI-R3. He is honoured to have received multiple Blue Diamond Awards and, more recently, the Bill Brooks Impact Award recognising his contributions to the TTISI global network.