The Upcoming Launch of Human Performance Technology by DTS
Our history is defined by our ability to reinvent, grow and transform with our customers, the market and our purpose. In 1981, our business was founded by Doug Malouf, and it specialised in sales training. From the start, we were focused on people as well as business growth and performance.
Our business expanded into recruitment and talent management, where we leveraged deep insights from the Science of Self™ to support strategic workforce planning. In 2020, we re-branded to set the tone for our next horizon and area of focus: the future of work and organisational development, specifically as they relate to talent management and assessments.
It was back in 2010 (at our 30th anniversary) when we adopted the tagline "Human Performance Technology" behind DTS International. With our new consulting direction, it seems fitting to emphasise the core of our services with Human Performance Technology front and centre.
Human Performance Technology by DTS retains its rich history while also following our own advice to 'walk the walk' with new ways of working. We recently decided to embrace remote working, which has motivated our team to perfect our virtual capability to collaborate and engage our clients. We have even created a purpose-built video conference studio for interactive and engaging training sessions. Our refreshed website will be live soon, and we plan to transition our hundreds of blog posts over time to the new look and feel.
We're excited to step into this new era to better serve you and your stakeholders - and to do it in a progressive way that aligns with the times.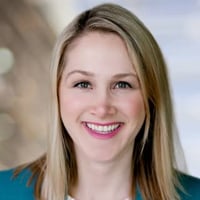 Head of Consulting Services, Australia & New Zealand. Temre has designed, planned and delivered business strategy and transformation programs that were driven by a range of factors, such as innovation, growth, compliance, regulations, restructures and economic downturns. As an Industrial-Organisational Psychologist, Temre has spent her career dedicated to organisational behaviour and the work environment. She is currently focused on the future of work and multiple areas of organisational development that support organisational growth and health.