Understanding and Responding to The Great Resignation
The Great Resignation was first noted in the USA in April of 2021, and indications that it has spread to the UK, Europe and Australia have since followed.
In the USA, resignations have remained abnormally high for the last six months with 10.9 million open jobs, according to the US Bureau of Labor Statistics' September 2021 report. According to the Australian Financial Review, "More than 40 per cent of the global workforce is ready to resign at some point this year."
The phenomenon is stemming from workers' new perspective on life and their growing self awareness about what they want from life following tough lockdowns and changes in work circumstances.
Really, it seems that people want more from life… or ironically, perhaps it's that they want less in the sense that they're resigning to pursue a simpler life based on passion, wellbeing and personal freedom.
It's a topic that is being written about frequently, and it has generated a number of "spin-off" phrases that are equally as interesting.
The following is a list of helpful resources to get to know and understand the concept of The Great Resignation so that you can adapt your business practices (if appropriate) to either prepare for employee departures or accommodate employees' changing needs to retain their talent, knowledge and experience.
This does sound a little like the 2021 version of The War for Talent as David Green, co-author of Excellence in People Analytics, recently pointed out! Afterall, retention is nothing new, but then again, a pandemic-lockdown-self actualisation transformation is new so it's worth discussing.
Where Did The Great Resignation Start
The Outlook of The Great Resignation
According to the Work Trend Index from Microsoft, 41% of employees are considering leaving their current employer this year and 46% say they're likely to move because they can now work remotely.
Gen Z has had enough according to Forbes. A recent Adobe survey of 5,500 workers found that 56% of those ages 18–24 say they are planning to switch jobs in the next year.
While some jobs will be lost to automation and many others created, almost all jobs will change, resulting in what LinkedIn CEO, Ryan Roslansky, has dubbed The Great Reshuffle.
What Can Leaders Do About The Great Resignation
David Ulrich proposes the Seven Talent Responses to the Great Resignation and provides a brief assessment for reimagining talent practices.
McKinsey points out that "Organisations that take the time to learn why (employees are quitting) - and act thoughtfully - will have an edge in attracting and retaining talent." McKinsey has coined the terms "The Great Attrition" and "The Great Attraction."
Take the 3-step data-driven approach to improving retention proposed by Ian Cook in the Harvard Business Review.
What is Going to Make the Difference in the New War for Talent
The answer is organisational culture. That will make the biggest difference.
According to Smart Company, "Organisations that have previously bought their way out of such talent crises are finding that throwing money or financial perks at the problem just isn't working the way that it used to. The landscape has changed, perhaps forever."
If you would like to know more about our Culture Suite of tools, please reach out to us at hello@dtssydney.com. We would be happy to help you.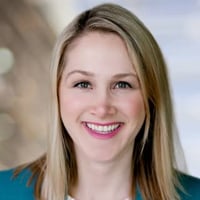 Head of Consulting Services, Australia & New Zealand. Temre has designed, planned and delivered business strategy and transformation programs that were driven by a range of factors, such as innovation, growth, compliance, regulations, restructures and economic downturns. As an Industrial-Organisational Psychologist, Temre has spent her career dedicated to organisational behaviour and the work environment. She is currently focused on the future of work and multiple areas of organisational development that support organisational growth and health.