What Are Organisational Diagnostics?
An Organisational Diagnostic is a tool that analyses a business (or department) to identify gaps in the way it functions and opportunities for improvement. They offer effective insights into how a business can perform better.
A good diagnostic tool:
Holds a mirror up to the business to generate an open and transparent conversation about where the business is and wants to be.
Evaluates the business based on a standard of performance. In other words, the tool is a valid reflection of the business against a reliable measure.
Dives deep into both organisational and people factors of a business for a comprehensive review.
Highlights and prioritises the elements of the business and its people that need attention and support so as to guide the subsequent intervention.
Why Conduct this Type of Analysis
Data is the evidence and catalyst for change. Using the data captured in the organisational diagnostic, a business can commence its change journey.
A common way to conduct an organisational diagnostic is through an online questionnaire. (Our diagnostics are conducted using this method so it's easily accessible for large and dispersed teams.) Other methods include:
Interviews
Observation
Analysis of records and reports
Problem-solving and design workshops.
The reasons that business leaders request diagnostic tools include to:
Get a baseline of a business prior to a transformation program
Look for the root cause behind known business problems
Audit their current practices
Use the analysis to mature through business growing pains.
The Process for Implementing an Organisational Diagnostic
This can differ based on the tool and its purpose, but a high level approach would be to:
Agree on the purpose of the diagnostic
Introduce the diagnostic to the leaders and employees, who are responding to the questionnaire
Invite responses to collect data
Review the data, identify themes and connections, as well as prioritise any gaps
Present and discuss the data
Share the data with stakeholders and invite questions
Develop and agree on a plan to support the business to improve in key areas.
Diagnostics are often run by Organisational Development (OD) practitioners, whether they are internal to a business or engaged as an external consultant.
Reach out to our team today to discuss our diagnostic tools that measure organisational culture and psychological safety.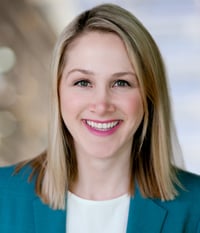 Head of Consulting Services, Australia & New Zealand. Temre has designed, planned and delivered business strategy and transformation programs that were driven by a range of factors, such as innovation, growth, compliance, regulations, restructures and economic downturns. As an Industrial-Organisational Psychologist, Temre has spent her career dedicated to organisational behaviour and the work environment. She is currently focused on the future of work and multiple areas of organisational development that support organisational growth and health.