What Impacts Culture
Consider how you operate each day. As everyday issues and challenges arise, we make decisions about how to handle them. How these situations are handled are a clear indication of your culture. Here's what's uniquely different about operating with "normal" or common challenges versus the unexpected.
Common Challenges
A vendor can't make their original shipping deadline.
A customer's expectations were not met.
Two employees with growing tension have made it difficult for the team to function well.
Unexpected Challenges
Happy customers are restricted from using your services.
Having customers and employees in a shared space provides a health risk to all.
There is a power shift, whereby employees are dictating the terms of their employment and working arrangements.
A reliable vendor is looking more like a liability to your business as their operations wane.
These are obviously not exhaustive lists, but do some of these challenges ring a bell? (Yes, particularly in response to Covid19-related restrictions.)
The essence of a good strategic culture is HOW you respond to changes and challenges. The HOW includes the principles, responses, ownership and agreed rules for how you will adapt to the unexpected.
Are you clear on your HOW? Is your leadership aligned on your HOW? The answers will impact culture.
There are seven critical elements of a company's culture that pertain to their decision filters. Using these decision filters, a leadership team can determine how aligned they are on how they make decisions particularly in the context of the unexpected. This builds company cultural awareness and is the first step to being clear on your HOW.
Seven Decisions Filters
A decision filter is our internal guide or barometer to decision making. In the context of a business, a decision filter is shaped by the company culture, our personal experiences, our unique skills and our education or on-the-job learning.
The seven decision filters, which make up the Alignment Index, are:
Function: The way in which a company performs activities, defines roles and operates in general.
Top Line Growth: The pace of growth based on top-line revenue.
Bottom Line Focus: The intended beneficiary of bottom-line, or net income, results.
Framework: The level of flexibility within an organisation to support, control or change how work and activities get done.
Management: The flow and structure of direction, decisions and information.
Education and Training: The value placed on the process of acquiring knowledge or skills.
Offerings: The methodology and mindset toward product and/or service development.
In 10 minutes with the Alignment Index, a leadership team can check their alignment against these decision filters. This activity can identify where a lack of alignment may be detrimental to their growth, or creating conflict for their teams, or perhaps stalling much-needed strategic decisions.
It's through activities such as the Alignment Index, that a leadership team can build clarity on their HOW. That's the foundation of a strategy for these current times. A strategy is not only the "the why" and "the what" (although those are also very important aspects of a strategy).
Getting Clear on Your HOW
How we make decisions is a critical part of culture and determines how we respond during times of change. Is your leadership team aligned across the seven filters?
This is a new service that we're offering. If you would like to learn more and check your leadership team, please send an inquiry to hello@dtssydney.com.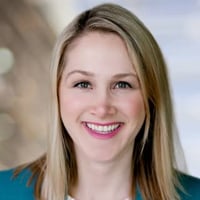 Head of Consulting Services, Australia & New Zealand. Temre has designed, planned and delivered business strategy and transformation programs that were driven by a range of factors, such as innovation, growth, compliance, regulations, restructures and economic downturns. As an Industrial-Organisational Psychologist, Temre has spent her career dedicated to organisational behaviour and the work environment. She is currently focused on the future of work and multiple areas of organisational development that support organisational growth and health.