What is TriMetrix EQ® and the "Multi-Science" Approach
The TriMetrix EQ is one of four psychometric assessments in the TTI Success Insights TriMetrix series of multi-science assessments. It's a tool that can be introduced and add value at any point in the employee lifecycle, and it happens to be our most popular offering.
TriMetrix EQ provides us with three perspectives to understand the people we work with because it explores:
their behavioural style (HOW they prefer to behave and communicate),
their personal drivers or motivators (WHY they move into action), and
their emotional intelligence (DO they actively apply the principles of emotional intelligence).
Why is the TriMetrix EQ so Popular
1. Cutting Edge Multi-Science Approach
It is important to use assessment tools that examine more than one layer of performance. Why more than one layer? Frankly, people are complex. While one layer may be initially interesting, it is not enough to understand those complexities with a depth that helps the person or their team.
The TriMetrix EQ is based on three sciences related to DISC (behavioural science), 12 Driving Forces (motivation theory) and Emotional Quotient (emotional intelligence theory).
This multi-science approach gives you the ability to integrate multiple layers of human interactions in your work and profiles to achieve your desired outcomes. A multi-science profile delivers deeper insights and greater value to the individual. Plus, having an integrated knowledge of unique human differences means that each person is better able to respond to challenges as they arise.
TTI Success Insights is one of the only assessment providers that offers multiple sciences in one report, and this is what we call a multi-science assessment.
2. Detailed and Insightful Report
This powerful combination of three sciences produces a 50+ page report that covers 5 sections: Behaviours, Drivers, Emotional Intelligence, as well as two blended sections.
Behaviours - This is a full DISC report. DISC is an acronym for Dominance, Influence, Steadiness and Compliance. It is a four-factor behavioural model and assessment tool that helps us understand some of the ways that we respond to challenges (D), people (I), pace (S) and procedure (C) along a spectrum from low to high. We are made up of a blend of all four factors (to varying degrees).
Drivers - This is a full 12 Driving Forces report. Driving Forces is a model to help explore the intrinsic side of motivation, specifically an individual's core drivers, motivators or values. A personal driver shapes our perception of the way we evaluate people and situations. They have a profound impact on relationships, teams, engagement and naturally, interpersonal conflict. (Note that Driving Forces replaced the legacy Personal Motivators Assessment.)
Emotional Intelligence - This is a full EQ report. Our EQ assessment focuses on two core areas of emotional intelligence: Intrapersonal and interpersonal emotional intelligence. The assessment breaks these two areas into the five dimensions of emotional intelligence (also known as the pillars of emotional intelligence). The report helps respondents to be more self-aware and empowers them to empathise and support the emotions of others.
Blended Sections - The blended sections are a world first from TTI Success Insights and cover:
Behaviours and Drivers - This integrated section explores the influence of one dimension of performance on another; in this case, one's DISC behavioural style and personal motivators or drivers.
Behaviours, Drivers and Emotional Intelligence - Covering the five core areas of emotional intelligence, this section combines information about a person's behaviours and motivators to better understand how these impact the person's emotional intelligence.
This unique profile is very insightful for coaching conversations and is used by leaders, trainers, coaches and consultants globally.
3. Multiple Uses across the Employee Lifecycle and Organisational Changes
The TriMetrix EQ provides a long lasting return and ongoing value no matter when it is introduced during the employee's tenure. For example, the tool may be used for recruitment and selection purposes, and then for integration within a team, and then leadership development and so on.
Below is a list of some of the common uses for the TriMetrix EQ:
Training and Development:

Leadership Development

Communication Effectiveness

Team Effectiveness

Sales Development

Customer Service Training

Coaching/Mentoring Relationships
Strategy and Management:

Engagement/Motivation

Change Management and Transformation

Conflict Resolution

Organisational Culture
Personal:

Personal Effectiveness

Family Relationships

Marriage Counselling
TriMetrix EQ Accreditation via the Science of Self™ Accreditation
The TriMetrix EQ is offered within our TTI Success Insights suite of tools. We regularly serve clients who are not accredited, and in these instances, we ensure that the assessments are administered and debriefed by accredited professionals. Where we have clients who wish to use assessments independently in their organisation (i.e. without our consulting services), we provide them with accreditation through our partner, TTI Success Insights Australia and New Zealand.
To recap, there are two ways to access this assessment:
Through our in-house team of accredited consultants; or

By completing your Science of Self™ Accreditation to use the tool internally with your team.
Our team runs a number of programs based on the TriMetrix EQ. A few are highlighted here.
If you're interested in Science of Self™ Accreditation, feel free to download the course outline to learn more. To remain informed of all monthly accreditation dates and to be first to hear about discounts, sign up to our newsletter. Here are the top 15 reasons to attend the Science of Self™ Level 1 Accreditation.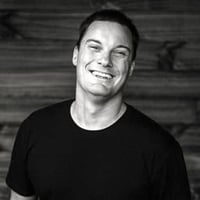 General Manager. Since the early 2000s, Trevor has worked with thousands of Talent Management professionals to develop and apply assessment-based talent management solutions for selecting, developing and managing people. Trevor is an active member of the TTI Success Insights (TTISI) Global Advisory Council, contributes to TTISI product development and is a regular presenter at TTISI-R3. He is honoured to have received multiple Blue Diamond Awards and, more recently, the Bill Brooks Impact Award recognising his contributions to the TTISI global network.