Why 75 Percent of Fortune 500 Companies Use a Behavioural Model
It is estimated that 75% of Fortune 500 companies use a behavioural model in their business. One of the convenient ways to apply a behavioural model is to assess the behavioural styles of all staff (typically with psychometric testing).
Here are the top reasons for using behavioural assessments. Fortune 500 companies are seeing a return on their investment with behavioural assessments in the following six areas:
virtual recruitment and selection;
hybrid interpersonal relationships;
Agile leadership development;
employee experience;
cultivating psychological safety; and
responding to organisational change.
The behavioural assessment that we recommend is the four-factor DISC model, which help people understand their behavioural preference, including some of the ways we respond to problems and challenges (D), people and contacts (I), pace and consistency (S), and procedures and constraints (C).
1. Virtual recruitment and selection
Understanding a person's natural way of operating gives a reliable indication of how they are likely to perform on the job. Given the changing nature of work, including the transition to virtual interviewing, an assessment can help leaders to have a deeper understanding of an applicant to layer with other materials, such as a resume, case study and virtual interview.
2. Hybrid interpersonal relationships
With many meetings taking place via video, it can be difficult to pick up on non-verbal cues. Assessment tools provide us with frameworks to better understand our communication preferences, as well as how others might like to receive information. With greater personal awareness around our own characteristics and tendencies as a presenter, we can leverage more of our strengths and negate the impact of any limitations.
3. Agile leadership development
An Agile leader strives to remove roadblocks to success so that employees can be more effective and productive. One of the swiftest ways to remove roadblocks is to understand team members' unique strengths and preferences, which can be made quite clear with behavioural profiling. A leader can develop their abilities to coach and support team communications with behavioural assessments.
4. Employee experience
Our behavioural profile is used to improve customer experience, starting with onboarding and continuing through the employee lifecycle. These tools improve manager-team relationships, team-team relationships, and team-job relationships. Together, these things contribute to a better working environment and help to improve employee engagement and satisfaction.
5. Cultivating psychological safety
Cultivating psychological safety means that team members feel comfortable speaking up and taking risks without a negative consequence. From a leader's perspective, assessment tools are excellent for accelerating their self-awareness, gaining a fresh perspective, revealing blind spots, exploring one's strengths and weaknesses, providing a framework for discussing how to share ideas, and getting to those important "ah-ha" moments faster.
6. Responding to organisational change
Typically, when employees and stakeholders hear about a new change effort, they resist. It's a natural human response. One way to reduce the complexity of the human side of organisational change is to understand human behaviour as well as preferences across a variety of change factors. Applying our behavioural model is a great way to support leaders, stakeholders and recipients of change.
Note: This is a new blog post. The original content that was shared under this title in August 2012 was refreshed and republished in March 2022 under the title "How to Benefit from Behavioural Science at Work."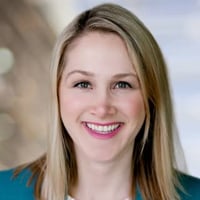 Head of Consulting Services, Australia & New Zealand. Temre has designed, planned and delivered business strategy and transformation programs that were driven by a range of factors, such as innovation, growth, compliance, regulations, restructures and economic downturns. As an Industrial-Organisational Psychologist, Temre has spent her career dedicated to organisational behaviour and the work environment. She is currently focused on the future of work and multiple areas of organisational development that support organisational growth and health.