Work From Home Gaps Across 20+ Countries
The majority of businesses - with the means to do so - have broadly supported work from home (WFH) and hybrid work arrangements over the last two years particularly in the wake of the health pandemic. Do gaps still exist between employees and employers on this important topic?
Nick Bloom, an economics professor at Stanford University, recently told The Atlantic, "I talk to hundreds of companies about remote work, and 95 percent of them now say they're going hybrid, while the other 5 percent are going full remote." The number of in-person days in an office is never going back to the pre-pandemic average number of days.
The latest research from Bloom highlights a few gaps that HR and business leaders should be aware of and address. Here are the top four WFH gaps that we found most interesting.
1. How Many Days to Work from Home
Employees want to work from home about 2 days per week; whereas, employers are planning to allow working from home only about 1 day per week.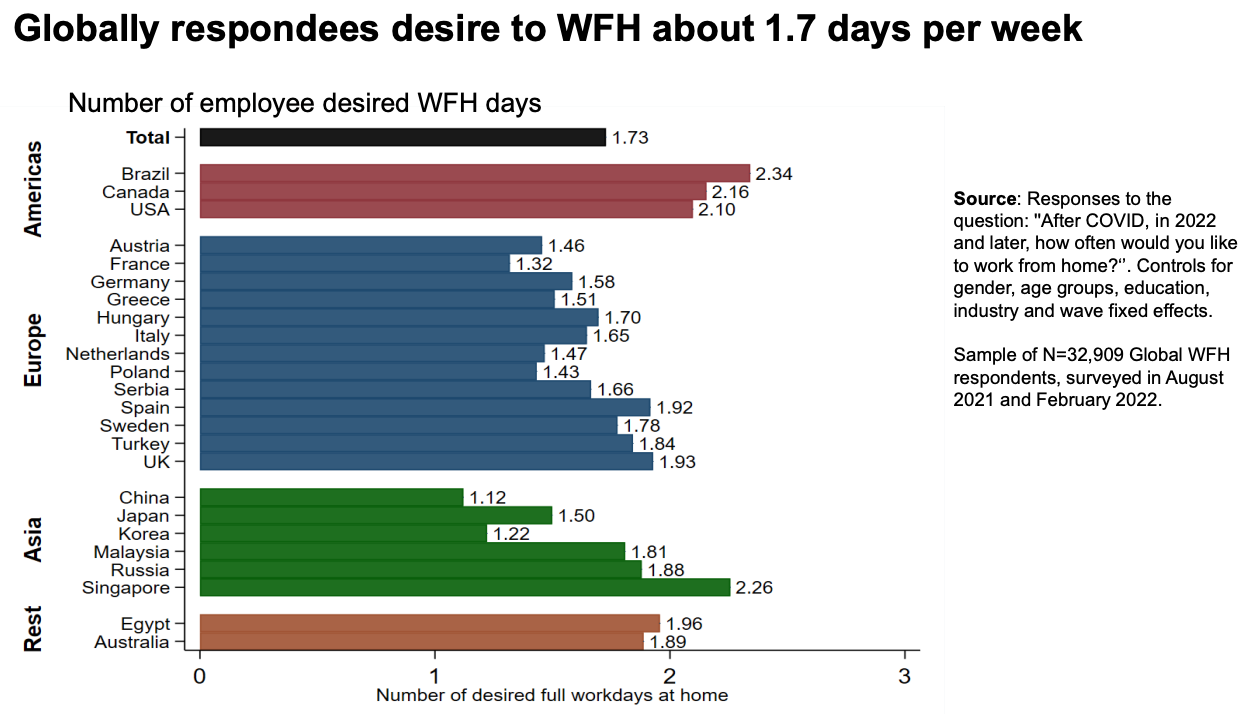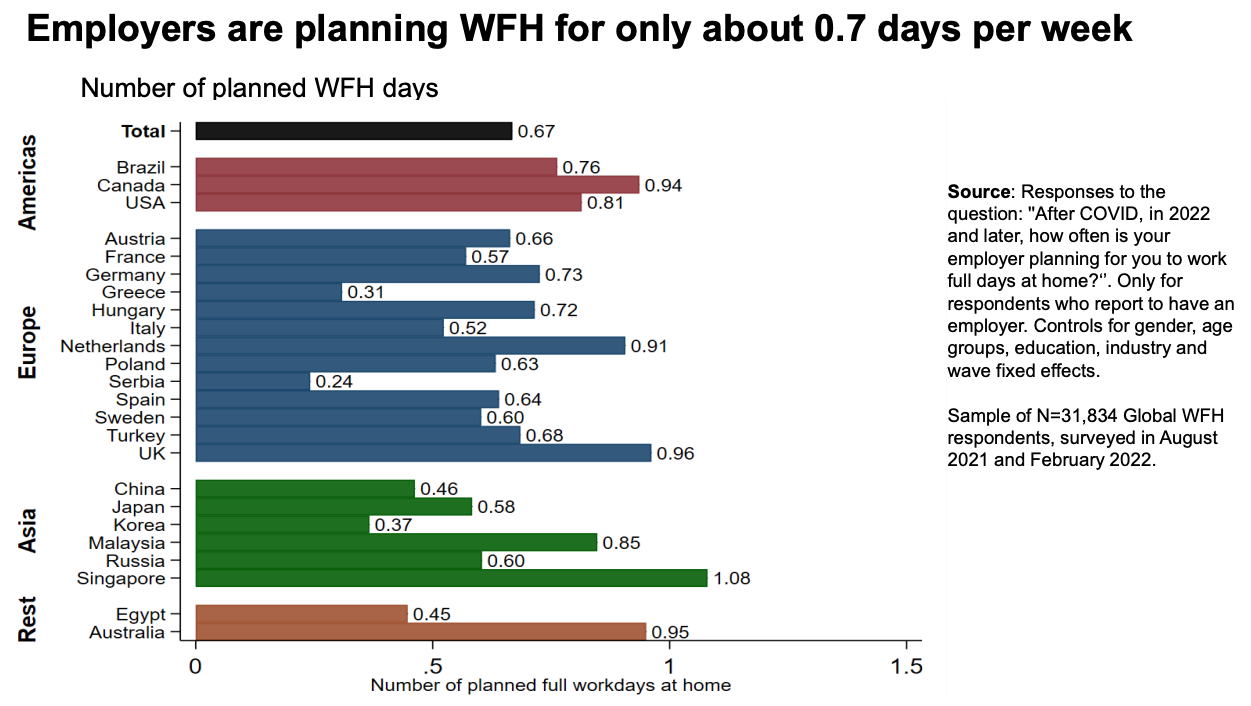 2. Employees Holding Multiple Full-Time Jobs
This research showed that the respondents, who are working from home at least 1 day per week are four times more likely to have multiple jobs without telling their employers.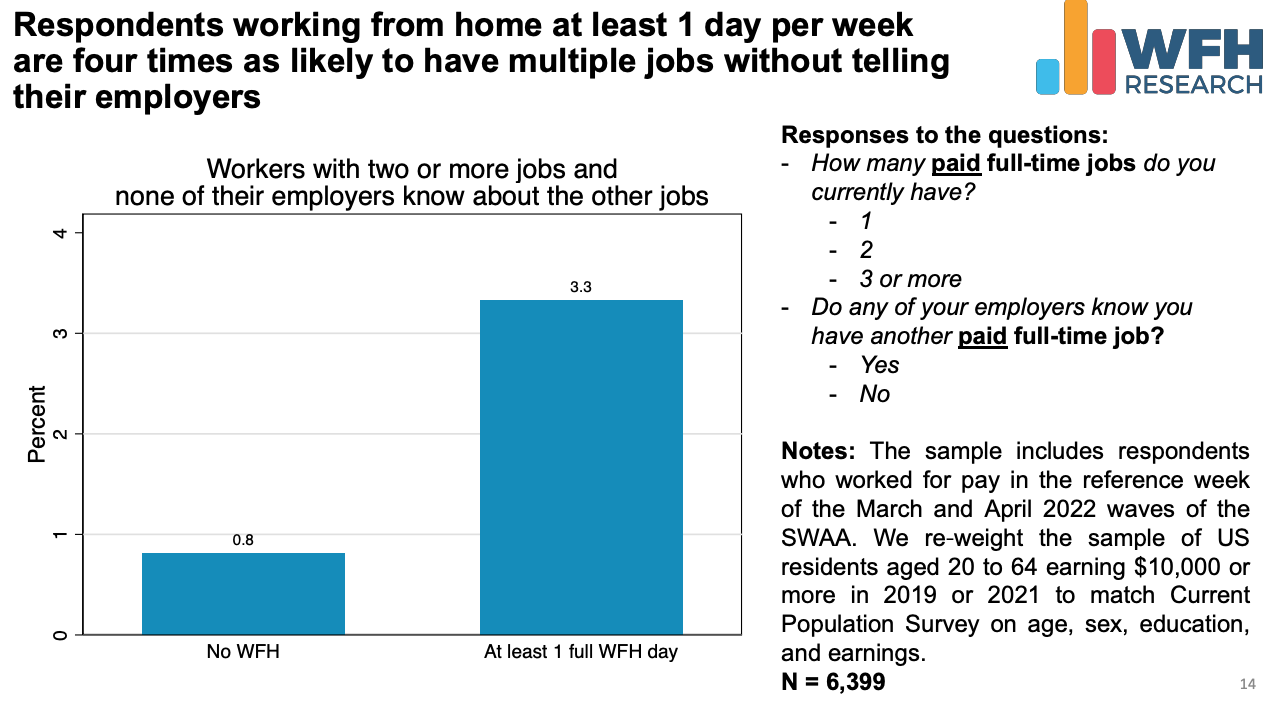 3. Coordinating the Days to be in the Office
The majority of the respondents in this study prefer choosing which days they will come into the office (knowing that only 1/2 of their coworkers will also come in) over coordinating specifically agreed days (e.g. Tuesday/Thursday when all their coworkers will also come in).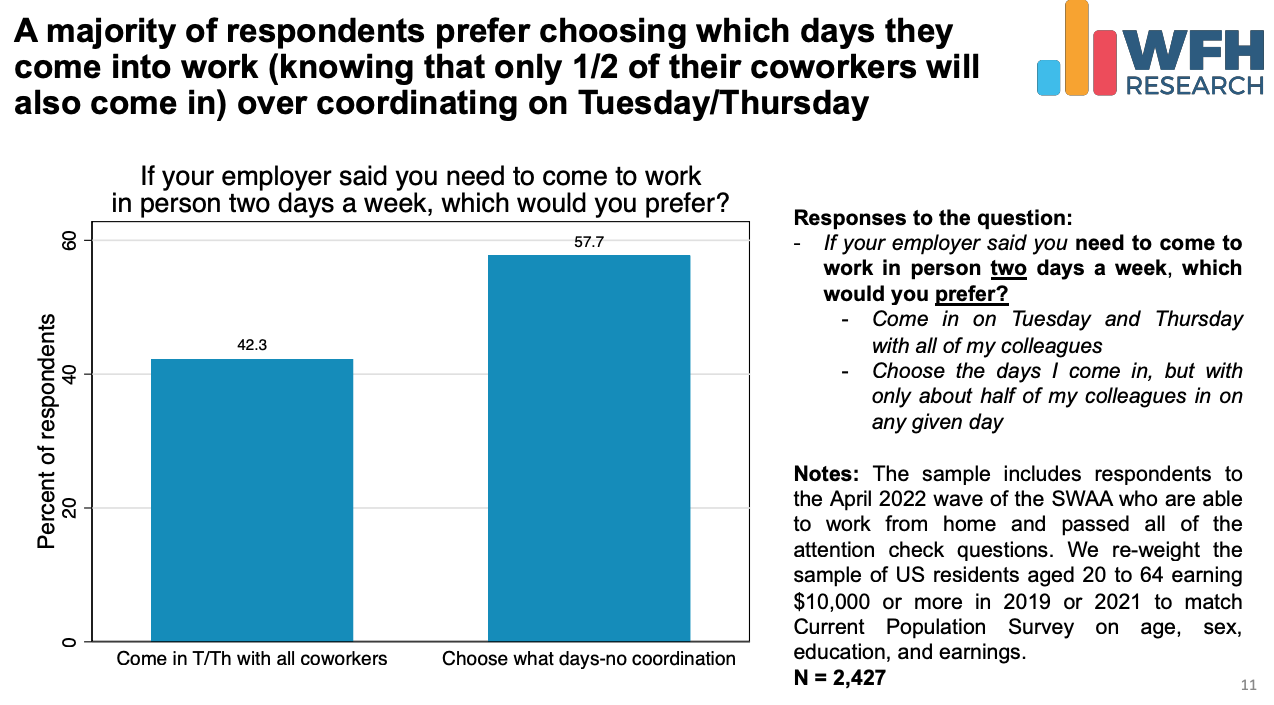 4. The Unspoken Positive Impacts
Respondents feel 4% more efficient when working from home than on business premises. This is important for business results, but may not yet be acknowledged by leaders. It is also interesting that there is a perceived value attached to the option of working from home, which is about 5% of earnings/salary.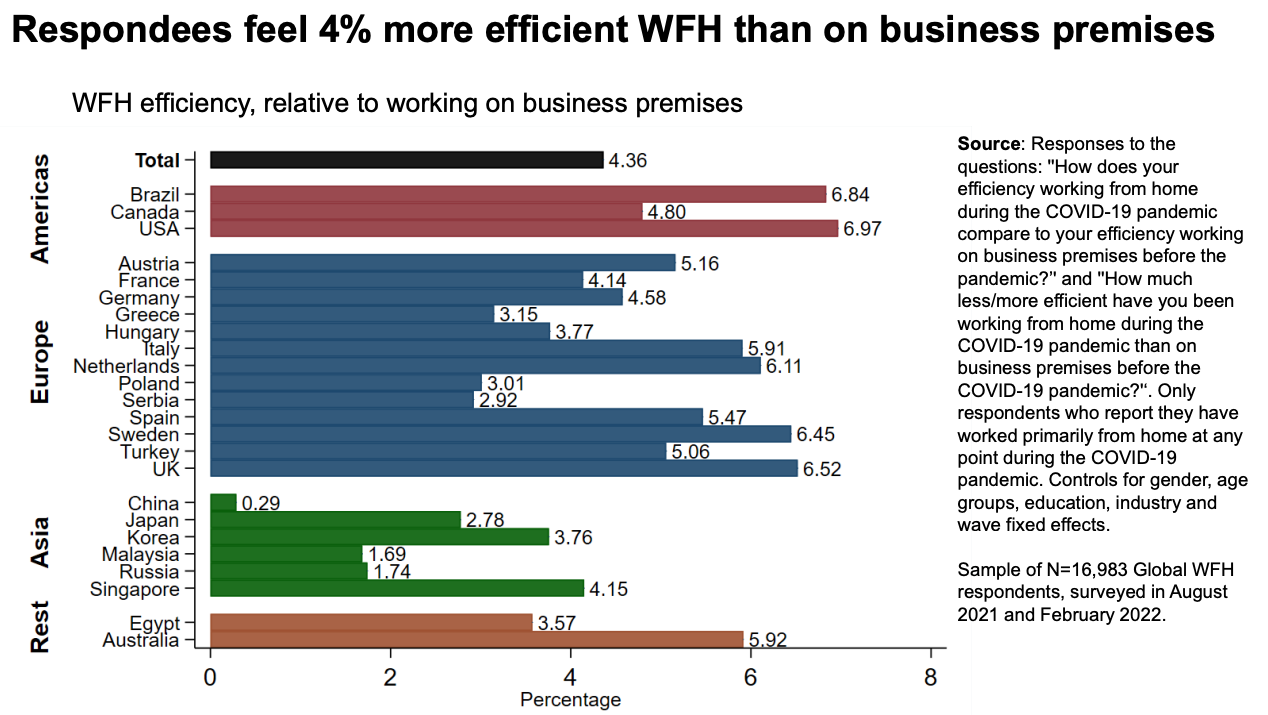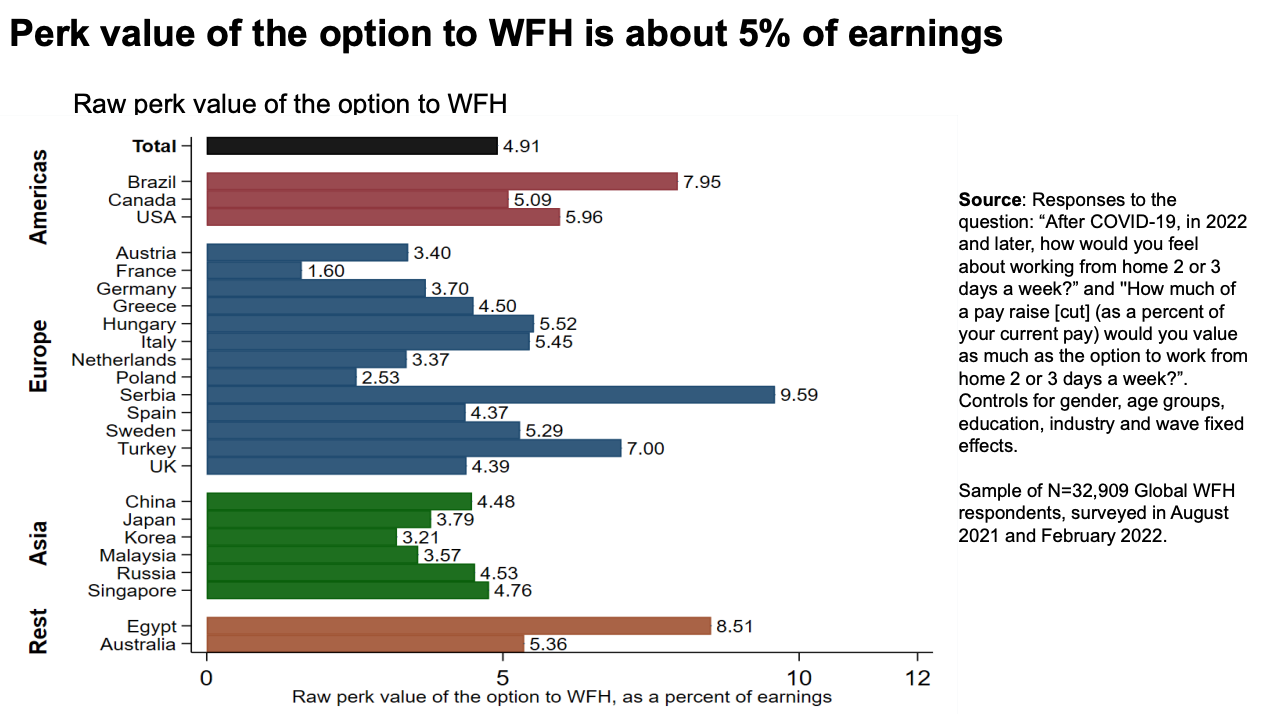 These gaps and perceptions are helpful for businesses to build their WFH and Hybrid culture and to bring the best out in their employees.
References
Jose Maria Barrero, Nicholas Bloom, and Steven J. Davis, 2021. Why working from home will stick" National Bureau of Economic Research Working Paper 28731.
Cevat Giray Aksoy, Jose Maria Barrero, Nicholas Bloom, Steven J. Davis, Mathias Dolls, and Pablo Zarate, 2022. Working From Home Around the World, WFH Research, 1-17.
Derek Thompson, 2022. The Five-Day Workweek Is Dying, The Atlantic.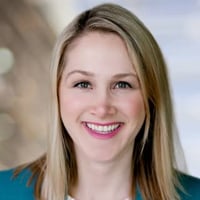 Head of Consulting Services, Australia & New Zealand. Temre has designed, planned and delivered business strategy and transformation programs that were driven by a range of factors, such as innovation, growth, compliance, regulations, restructures and economic downturns. As an Industrial-Organisational Psychologist, Temre has spent her career dedicated to organisational behaviour and the work environment. She is currently focused on the future of work and multiple areas of organisational development that support organisational growth and health.