Five Unexpected Ways Leadership Teams Become Ineffective
In the 2021 Global Leadership Forecast, undertaken by DDI Consulting, Ernst & Young and The Conference Board, CEOs indicated that their top talent challenge was developing the next generation of leaders.
It's a competitive talent market. Companies need to have a leadership development strategy in place or risk losing emerging talent. In addition to developing early-career leaders, an important component of that strategy needs to cover how the executive leaders will effectively work together.
A leadership team includes the organisation's upper-level executives, and together, they are responsible for guiding the business and its people toward fulfilling the shared vision.
Pulling from the Forecast and an article by Leaders Media, the following highlights the five ways that senior leadership teams can become ineffective and potential actions to take to remain effective.
Five Unexpected Ways Leadership Teams Become Ineffective
1. Leaders Don't Practice Change Management
In the past, it made sense for leaders to plan the strategic direction of their business five years out because it was easier to predict market direction and challenges. What's happened recently is that markets have shifted rapidly, employees are re-assessing their careers, there is increased pressure to innovate, and health and wellbeing are in the spotlight more than ever before.
While leaders can't directly change the unpredictable nature of business and markets right now, they can apply appropriate principles and methods to design for change, respond and adapt to change, as well as support their people through change.
Potential actions to consider:
2. Leaders Haven't Worked on Their Self and Others Awareness
A leadership team can be more effective when it works on its compatibility, meaning that the team sets aside time to work through their unique styles, strengths, limitations, diversity of thought and more. Not all leadership teams come together and have instant synergy. This takes effort from each individual. A strong leadership team will learn to complement one another and strengthen as a unit with self and others awareness.
While leaders may not be able to come up with a neutral, universal language to discuss their styles, strengths, limitations and levels of awareness, they can apply reliable, valid and unbiased tools to support these efforts.
Potential actions to consider:
3. Leaders Don't Know How to Manage Conflict Effectively
A strong leadership team doesn't necessarily agree all the time. The leaders need to feel safe enough to have the hard conversations, raise genuine risks and help one another navigate hardships that are inevitable in business. Naturally, there may also be healthy competition and banter in a team, but that's very different to conflict. Conflict can arise through manipulation, unacceptable behaviours/comments, lack of equal opportunities and poor communication (to name a few). The more toxicity grows, the more ineffective the team becomes.
Managing conflict effectively requires psychological safety, which means that any one person can speak up without fear of punishment. With a healthy foundation, the leaders can invest in trust and jointly work together on their shared vision. If conflict arises, leaders should apply effective conflict resolution skills and dissipate an issue before it becomes unproductive.
Potential actions to consider:
4. Stress, Burnout and Mental Ill-Health Cause the Leaders to Crumble
Stress and burnout are on the rise, and Australia already has some of the highest rates of mental illness in the world. Wellbeing has become a standing agenda item at boardroom meetings. The Global Leadership Forecast shows that 60% of leaders indicate that they feel "used up" at the end of every workday. Stress continues to grow, which leads to burnout and leadership retention risks amongst many other risks.
Leaders (at any level) are not immune to mental ill-health. In fact, there is some evidence that the most senior leaders at the Executive Officer level may be depressed at more than double the rate of the general public. When stress, burnout and mental ill-health go unaddressed, a leadership team cannot perform at top levels - although it may seem like they can for some time.
Potential actions to consider:
5. Leaders Are Often Unclear on Their "How"
There has been so much focus on being clear on our "why" - which really deepened with Simon Sinek's Start with Why. Leadership teams typically set aside annual events to focus on strategic planning and clarity of their "why," and they may even have a personal "why" that serves as their drivers or motivation.
Leaders are less known for spending time aligning on their "how," and that's where a strong leadership team can excel. With business uncertainty, unexpected disruptions or just general challenges, a leadership team can get off-course from their strategy and business "why". When there is alignment on "how" to respond to the unexpected, a leadership team can take a cohesive approach.
Potential actions to consider:
In this current competitive environment, it's important to develop the next generation of leaders to not only be effective at running a business unit, but also and quite importantly, effective at working with the other leaders in the business to achieve the shared vision.
References
Stephanie Neal, Jazmine Boatman, Bruce Watt. 2021. Global Leadership Forecast. Development Dimensions International, Inc.
Hannah L. Miller. 2002. How to Build a Powerful Leadership Team. Leadership Media.
Saloni Dattani, Hannah Ritchie, Max Roser. April 2018 (updated August 2021). Mental Health. Our World Data.
Jayne W. Barnard. 2008. Narcissism, Over-Optimism, Fear, Anger, and Depression: The Interior Lives of Corporate Leaders. William & Mary Law School.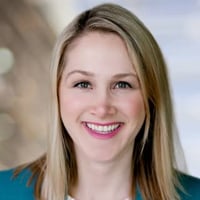 Head of Consulting Services, Australia & New Zealand. Temre has designed, planned and delivered business strategy and transformation programs that were driven by a range of factors, such as innovation, growth, compliance, regulations, restructures and economic downturns. As an Industrial-Organisational Psychologist, Temre has spent her career dedicated to organisational behaviour and the work environment. She is currently focused on the future of work and multiple areas of organisational development that support organisational growth and health.