How Back-to-Back Meetings Impact Our Brains
A recent Microsoft study of brain activity confirmed three key findings about rest, breaks and stress when it comes to back-to-back virtual meetings.
Microsoft was heavily researching the future of work and hybrid practices, and this new research builds on that work. Microsoft's Human Factors Lab sought to understand our brain's response to back-to-back digital meetings, and then subsequently sought to find a solution for meeting fatigue.
Researchers from the Lab, which examines how humans interact with technology, asked 14 people to take part in video meetings while wearing electroencephalogram (EEG) equipment with a cap to monitor the electrical activity in their brains. The article is referenced at the end of this post, and illustrations are credited to Brown Bird Design and Valerio Pellegrini.
"For many people, back-to-back video meetings are a hallmark of the pandemic era. One conversation ends, another begins, and too often there's no chance to stretch, pour a glass of water, or just clear your head."
Three Key Learnings from the Research
1. Breaks between meetings allow the brain to "reset," reducing a cumulative buildup of stress across meetings.
Two straight hours of back-to-back meetings, the average activity of beta waves—those associated with stress—increased over time. In other words, the stress kept accumulating.
When participants rested for 10 minutes between meetings, beta activity dropped, allowing for a "reset." This reset allowed participants to start their next meeting in a more relaxed state. Furthermore, the average level of beta waves was steady through multiple meetings. Taking short breaks reduced fatigue and stress.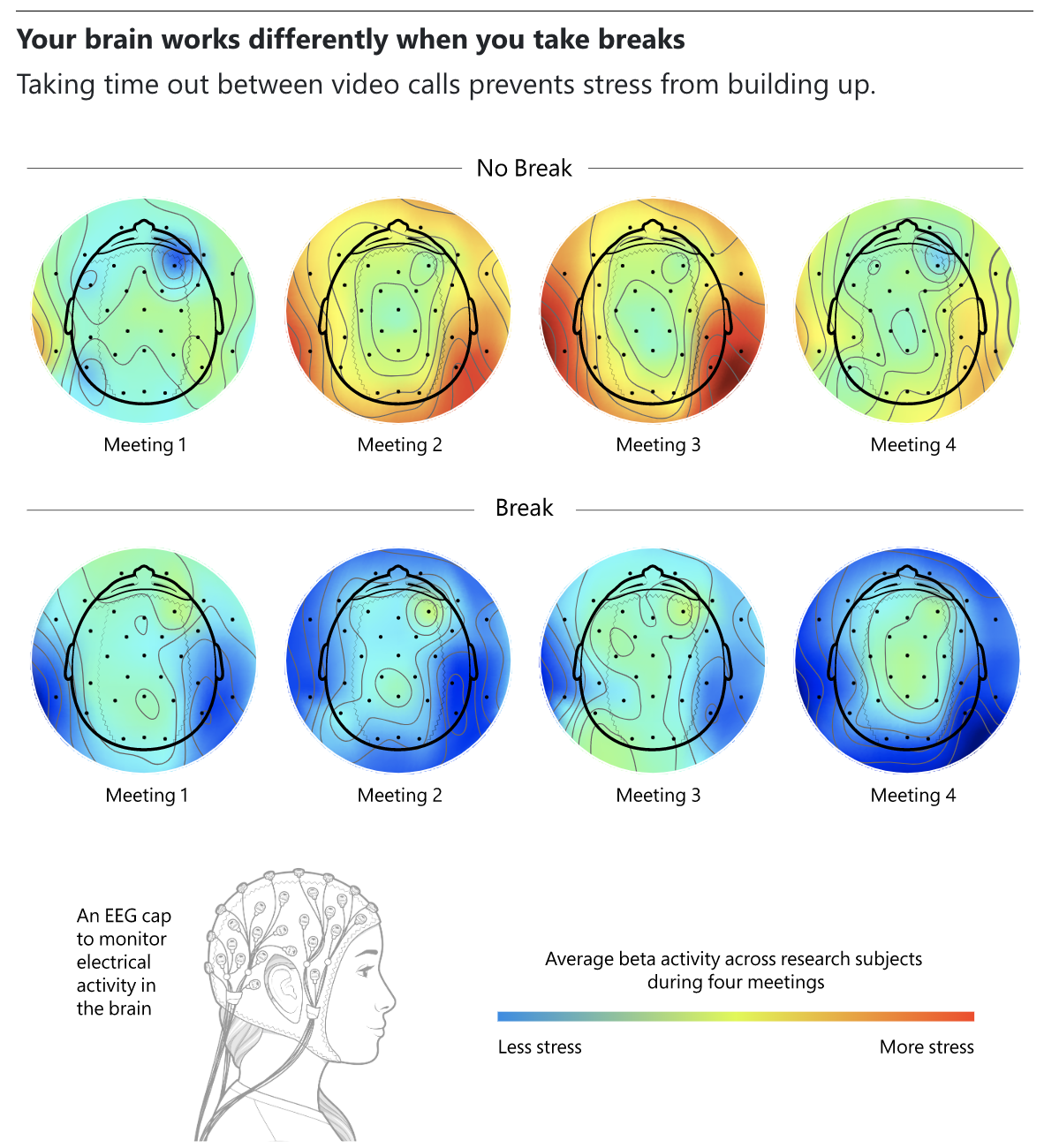 2. Back-to-back meetings can decrease your ability to focus and engage.
When participants took 10 minute breaks, their brainwave patterns showed positive levels of frontal alpha asymmetry, which correlates to higher engagement during the meeting. Without breaks, their levels were negative. This indicates that participants were withdrawn or less engaged. When the brain is experiencing stress from back-to-back meetings, it's harder to stay focused and engaged.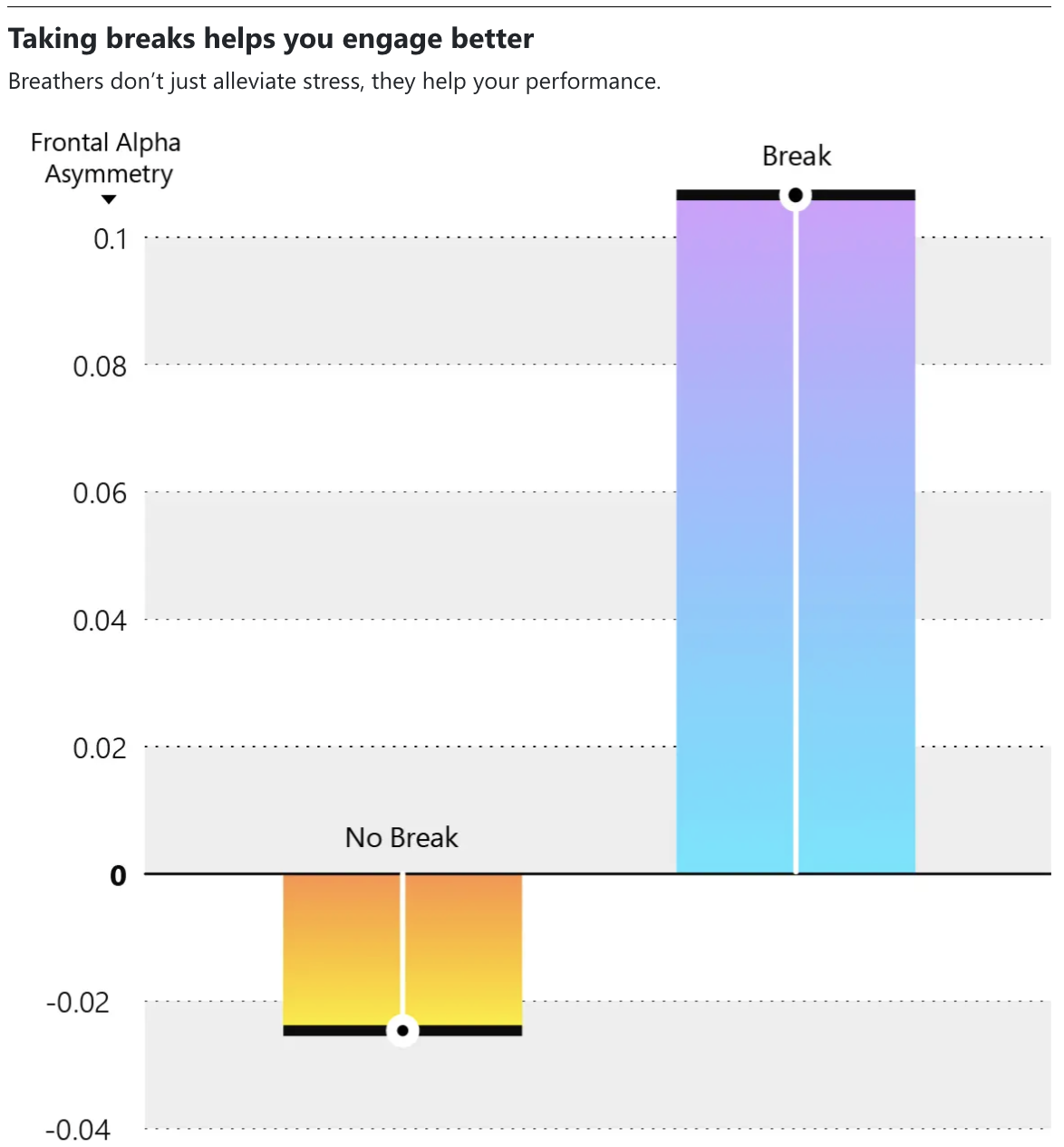 3. Transitioning between meetings can be a source of high stress.
When participants did not take breaks, researchers observed that the transition period between calls caused beta activity, or stress levels, to spike.
Conversely when people took 10 minute breaks, the increase in beta activity dropped between meetings, and the increase at the start of the next meeting was much gentler and smoother.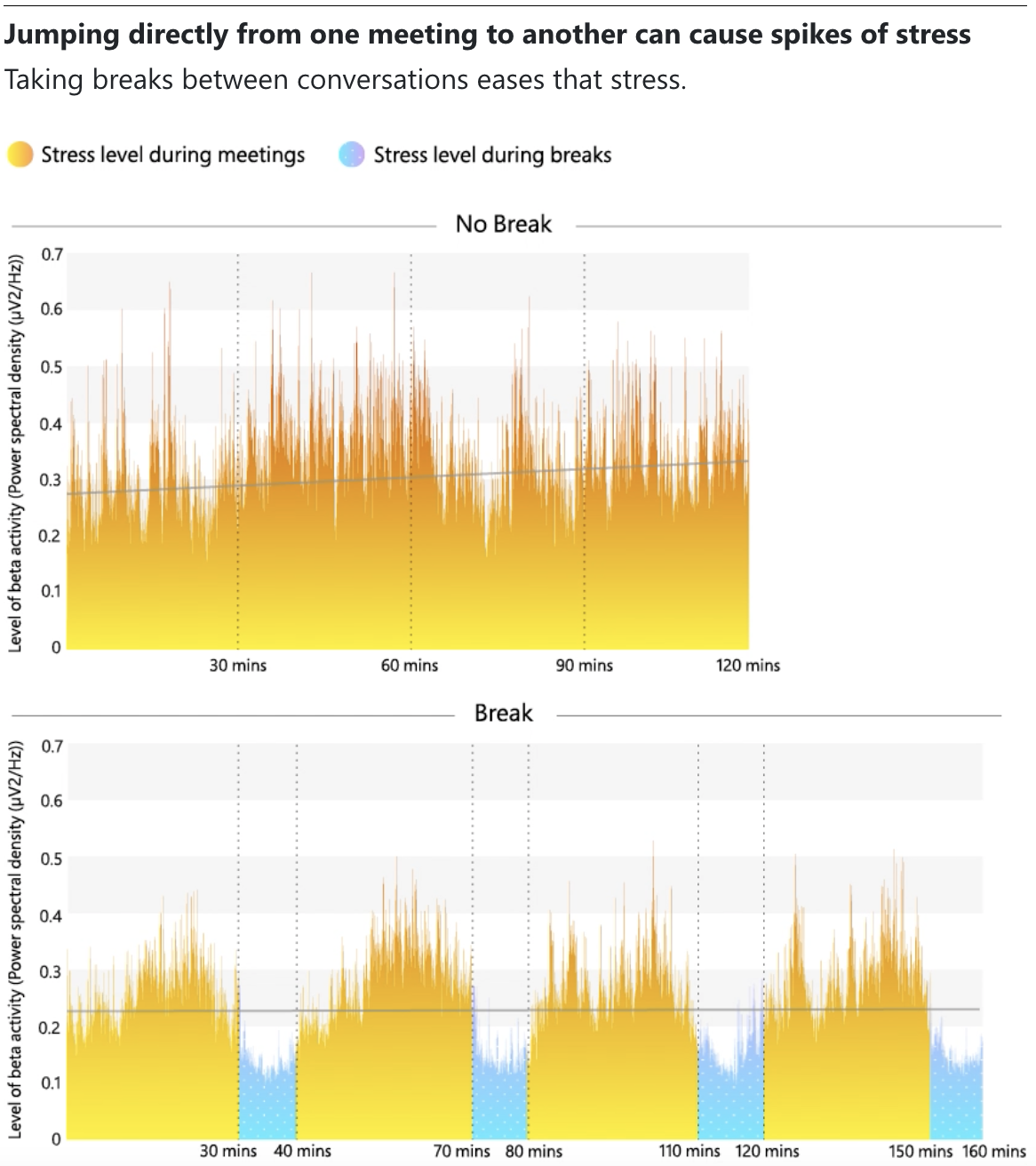 Short breaks are very important for our mental health, focus and fatigue management. One way to create these breaks is to reduce meeting times without changing the start time of the following meeting. Strict agendas and time management can support this, but it will also take a behavioural change from attendees to shorten meetings. Microsoft further suggests that you:
Shift your mindset
Find break activities that calm your mind
Create even more time for breaks by considering other modes of communication
Make meetings more intentional
Keep participants engaged and energised.
If you're looking to improve your mental health, you may find these mental health terms at work helpful.

Reference
Work Trend Index Special Report. Research Proves Your Brain Needs Breaks, Microsoft Human Factors Lab. 20 April 2021.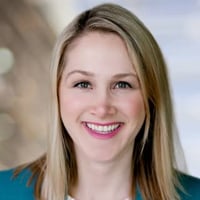 Head of Consulting Services, Australia & New Zealand. Temre has designed, planned and delivered business strategy and transformation programs that were driven by a range of factors, such as innovation, growth, compliance, regulations, restructures and economic downturns. As an Industrial-Organisational Psychologist, Temre has spent her career dedicated to organisational behaviour and the work environment. She is currently focused on the future of work and multiple areas of organisational development that support organisational growth and health.