PRINCE2 (Projects IN Controlled Environments)
PRINCE2 (Projects IN Controlled Environments) is a process-driven project management methodology that provides a structured approach to managing projects. Originating in the United Kingdom, it is widely used across various sectors and countries. PRINCE2 is designed to be scalable and adaptable, making it suitable for projects of any size and complexity.
The methodology is built around seven principles, seven themes, and seven processes, all aimed at ensuring that the project remains aligned with its objectives and that it adapts to changes in the environment effectively. Unlike other project management methodologies that focus solely on task execution, PRINCE2 encompasses broader aspects like business justification, risk management, and governance, making it a comprehensive framework for successful project management.
Origin of the PRINCE2 (Projects IN Controlled Environments)
PRINCE2 (Projects IN Controlled Environments) was developed by the UK government's Central Computer and Telecommunications Agency (CCTA), which later became part of the Office of Government Commerce (OGC). The methodology was originally released in 1996 as a generic project management framework, building upon its predecessor, PRINCE, which stood for "PROMPT II IN the CCTA Environment." PROMPT II was itself a methodology for project management.
The PRINCE2 methodology has since been revised and updated, with the latest version released in 2017. It is now owned by AXELOS, a joint venture between the UK Government and Capita, and has become a globally recognised standard for project management.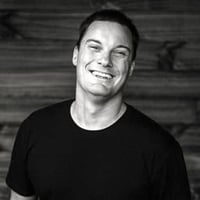 General Manager. Since the early 2000s, Trevor has worked with thousands of Talent Management professionals to develop and apply assessment-based talent management solutions for selecting, developing and managing people. Trevor is an active member of the TTI Success Insights (TTISI) Global Advisory Council, contributes to TTISI product development and is a regular presenter at TTISI-R3. He is honoured to have received multiple Blue Diamond Awards and, more recently, the Bill Brooks Impact Award recognising his contributions to the TTISI global network.