The Future of Work and a Practical Guide to Get There (Free e-Book)
One of the most prevalent areas of organisational change and transformation in 2021 is rewiring businesses for the future of work. This type of program is both exciting and daunting in terms of the scale of change, the financial investment and the effort in time and energy.
While programs of this nature have not been rigorously studied, there are many industry papers that point to a high percentage of change and transformation programs "failing". What those papers do not discuss is that transformation programs do not just miraculously fail at launch or at go live. It's not as if the Project Manager or Change Manager dropped the ball at the last minute.
On the contrary, there are markers along the way in a transformation program that are often missed, ignored or done incorrectly. Those missteps may, very well, result in failure (as it was defined by the business).
If you're getting ready to take on a program of this nature, it's the right time to seek advice. Human Performance Technology by DTS helps its clients to define what the future of work uniquely means to their business and people as well as how to get there. We have been featured at the recent VID21 Conference and on the Change It Podcast to share our tips for rewiring your business for the future of work. (Links below.)
We invite you to download your free copy of our e-book Landmark Growth, which is a practical guide with 11 landmarks (and 22 future of work examples) to help you navigate the transformation journey.
A landmark is defined as a "significant juncture, event or achievement. It's also an important stage of development". These junctures are important to business development and growth. Growth is a form of change. It is defined as "development from another but related stage".
The 11 landmarks identified in the e-book are the points in transformation where change is achieved; it is where growth moves a business closer to the future of work. Hence, this is called Landmark Growth.

The Change It Podcast featured our "5 Things You Need to Do Successfully to Transition into the Future of Work" in season 1 episode 8, which can be accessed on iTunes and Spotify. You may wish to subscribe to the Change It Podcast with Eloise Seidelin if you are interested in change management.

The VID21 Conference was hosted by Julia Steel over 19 days in March 2021 with 75 speakers from over 30 countries. Our "Landmark Growth" Keynote video is available here.
If your business is currently defining what the future of work uniquely means to you and your people, then feel free to use the comments section below to let us know what questions you have. We would be happy to help!
If you think these resources would be helpful to your network, you are welcome to share this page and tag us using the links the below.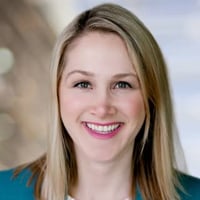 Head of Consulting Services, Australia & New Zealand. Temre has designed, planned and delivered business strategy and transformation programs that were driven by a range of factors, such as innovation, growth, compliance, regulations, restructures and economic downturns. As an Industrial-Organisational Psychologist, Temre has spent her career dedicated to organisational behaviour and the work environment. She is currently focused on the future of work and multiple areas of organisational development that support organisational growth and health.